Of all the various methods available for migration from your on-premises Exchange organization to Exchange online, a hybrid deployment is among the most used. This is largely due to the flexibility that Hybrid deployment coexistence scenarios offer when performing large scale migrations. Let us look at some of the components involved in such Hybrid setups:
Exchange Online: Organizations planning to migrate to Exchange online must have a close look at the various Office 365 subscription plans on offer and choose what best suits their needs. Each user to be migrated to the cloud should have a requisite license assigned to them.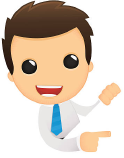 Scalable and High performance Exchange migration
Exchange Server Migaration to any destination is with multi threading capability with throttling management can make your migration fast and high performance.


Exchange Server: It is pretty obvious that in order to have coexistence, you will need at least an Exchange deployment in your organization. Another thing to be mindful of is the fact that you need at least one server set up with Mailbox roles. (Note: In Exchange version 2013 or the ones prior to that, there needs to be Client Access Server in addition to Mailbox server).
Azure AD connect: For on-premises Active Directory synchronization to Office 365, Azure AD connect is used. It also facilitates user authentication and a unified Global Address List. To avail, more information on Azure AD connect, check here.
Hybrid Configuration Wizard: If you wish to setup a Hybrid Deployment, Hybrid Configuration Wizard is your starting point. It offers a straightforward and functional method for configuring and updating Hybrid deployments between your on-premises Exchange Server and Office 365.
Authentication: The Azure Active Directory authentication mechanism acts as a connectivity hub of sorts that mediates connections between Exchange on-premises and Exchange online. This is achieved by establishing a federation trust with the authentication system. The federation gateway allows for establishing a secure trust relationship between different organizations that can prove domain ownership using SSL certificates. Federation trusts can be created when using Hybrid configuration wizards.
Wrapping up
While hybrid deployments can be quite beneficial in certain scenarios, the overhead risks arising from the complexity of setting one up and maintaining it are quite high. It would, therefore, be wiser to make use of a professional Exchange mailbox migration utility like the one from EdbMails for direct mailbox migration between your on-premise exchange server and Office 365.