Zoho Mail is one of the most popular email service provider. You can access this service through online and also through the app. It provides services like email, journal, calendar, notes, etc which are useful for the users. Zoho allows you to send and receive emails from within the Customer Relationship Management (CRM). Also, you can synchronize your emails and link the email communication with your client.
Zoho migration can be done by using EdbMails IMAP Migration tool. It is one of the professional migration software that migrates Zoho mail to Office 365 account. Moreover, the user-intuitive interface makes it easy for anyone to utilize this software.

With EdbMails IMAP Migration tool, you can perform Migration of Mailbox items from:
Zoho to Office 365
Zoho to Live Exchange Server
Zoho to G Suite account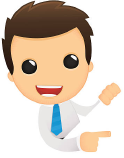 Scalable and High performance Office 365 migration
EdbMails – Office 365 Migration can accomplish your existing Office 365 tenant to another Office 365 tenant migration project effortlessly.


You can backup items by exporting emails from Zoho to Outlook PST using EdbMails. Some of the features of this tool are
It supports various filter options, so that it is possible to migrate particular items to the target server.
It will create mailboxes on the target Office 365 server automatically.
Application automatically sets required mailboxes rights on target Office 365 server.
Automatically maps Zoho mailboxes with target server during migration operation.
Application generates detailed log report after migration.
You can use trial version, it allows you to export / migrate 30 items from each and every folder.
Let's see how to migrate mailboxes from Zoho to Office 365 Server
1. Download and install EdbMails application.
Download and install the latest version of EdbMails application on your computer. Double click the EdbMails setup (EdbMailsSetup.exe) file to install the application and follow the instructions that appear to complete the installation.
2. Login to the application.
To access the services from EdbMails application, enter the required credentials to login to the application or you can use free trial version which allows you to migrate 30 items from each and every folder.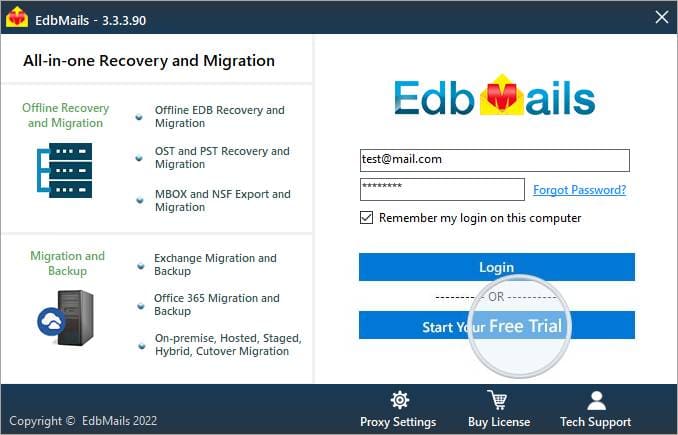 3. Select type of Migration.
Here you have to select 'IMAP Migration' from the drop-down to perform Zoho to Office 365 migration. Then click on 'Let's Go!'.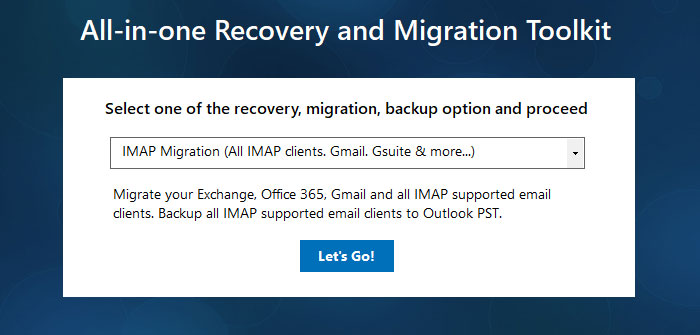 4. Connect to source IMAP server.
You can connect to the Single server or Multiple server. Select one among those based on your requirement. Enter the required credentials then click on 'Login'. To know more about connection to a single server or a multiple server, please visit https://www.edbmails.com/pages/imap-login.html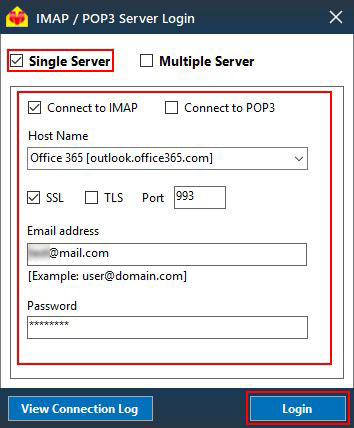 You need to select hostname as Zoho from the list as shown in below image.
5. Select Mailbox(es) for migration.
Choose mailboxes that you wish to migrate. After that click on 'Migrate to Office 365' button to continue.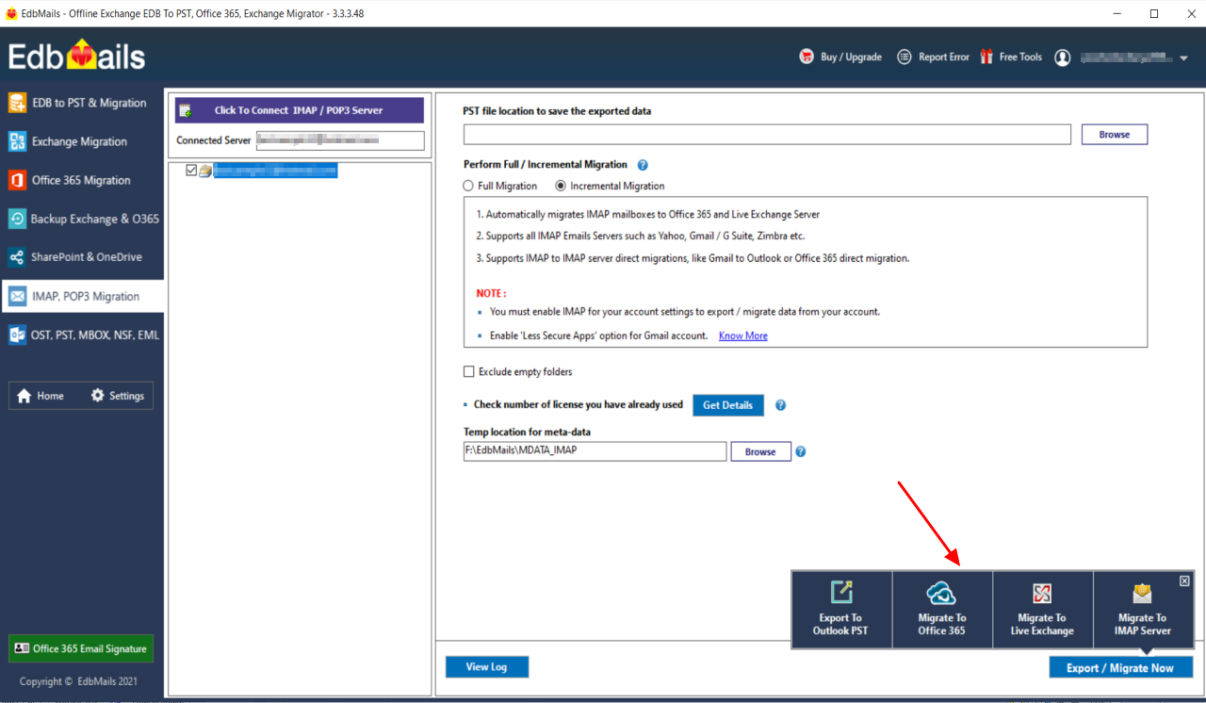 6. Connect to the destination Office 365 admin account.
You need to use Global Admin account for login and choose 'Connect to mailbox(es)', then click on 'Next'.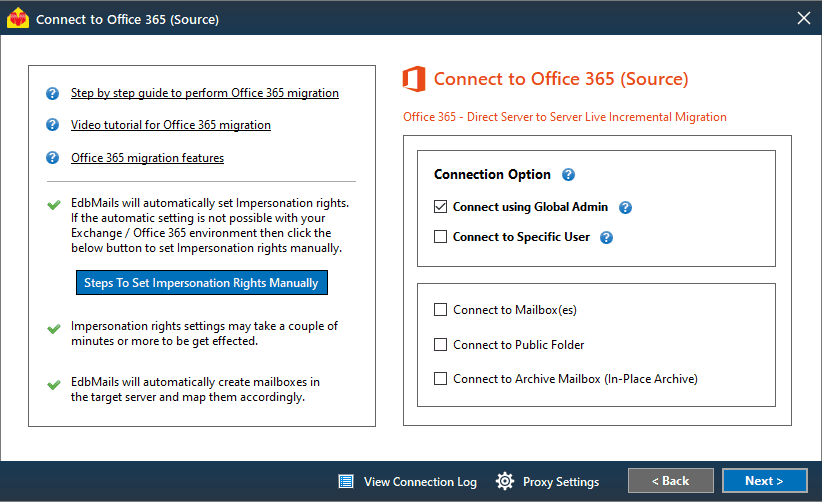 7. Enter the admin credentials.
To login to the destination Office 365 account, you need to enter admin account credentials and click on 'Login'.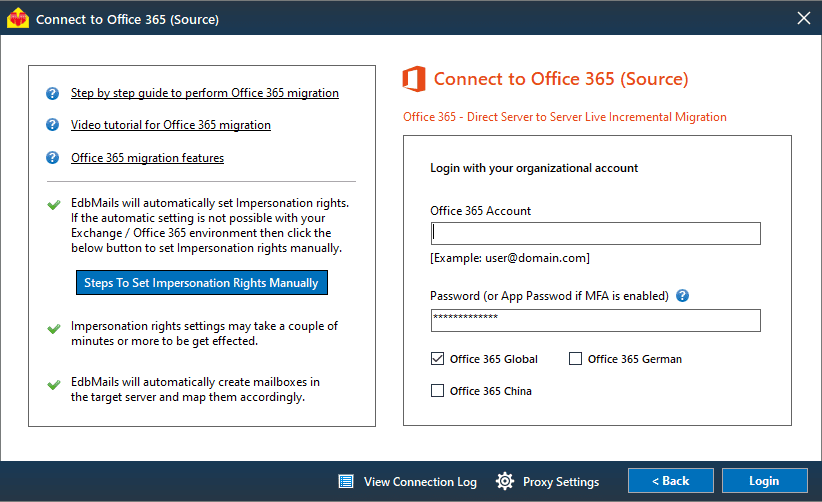 8. Select one of the option to load the mailboxes.
Once logged in, you will get this window with 3 options to load mailboxes. Select any one of them. You can load mailboxes automatically, load using .CSV file or it is also possible to load mailboxes from previously stored list.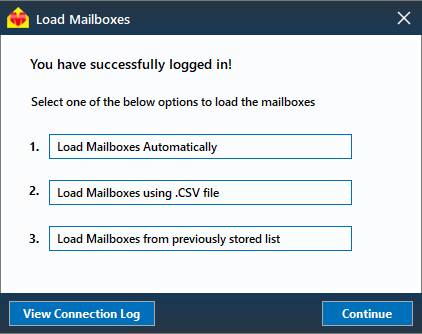 If you select the .CSV option, you will get list of mailboxes. Choose one mailbox where you want to migrate items from source server. Then click on 'Continue'.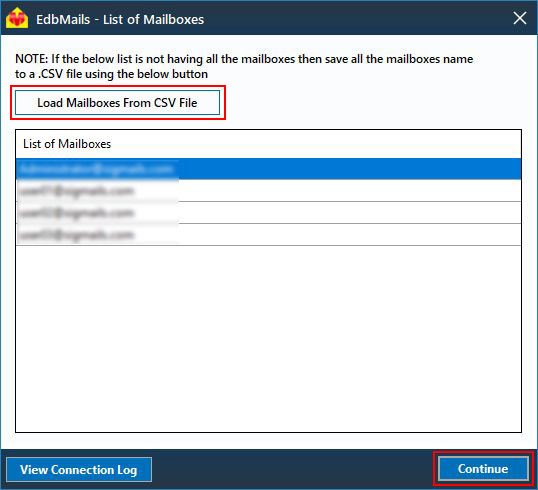 9. Select one of the mailbox mapping method.
To perform migration operation, you have to map source server and target server. Mapping mailboxes can be done in 3 different ways as mentioned in below image.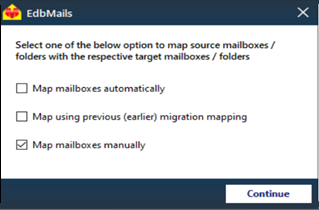 10. Set the 'Action' as 'Migrate'.
If you have selected 'Map mailboxes automatically', then in this step you will be displayed with the source and target mailbox. Otherwise you have select target mailbox here. Then set the action as 'Migrate' and click on 'Continue' button at the bottom to start the migration process.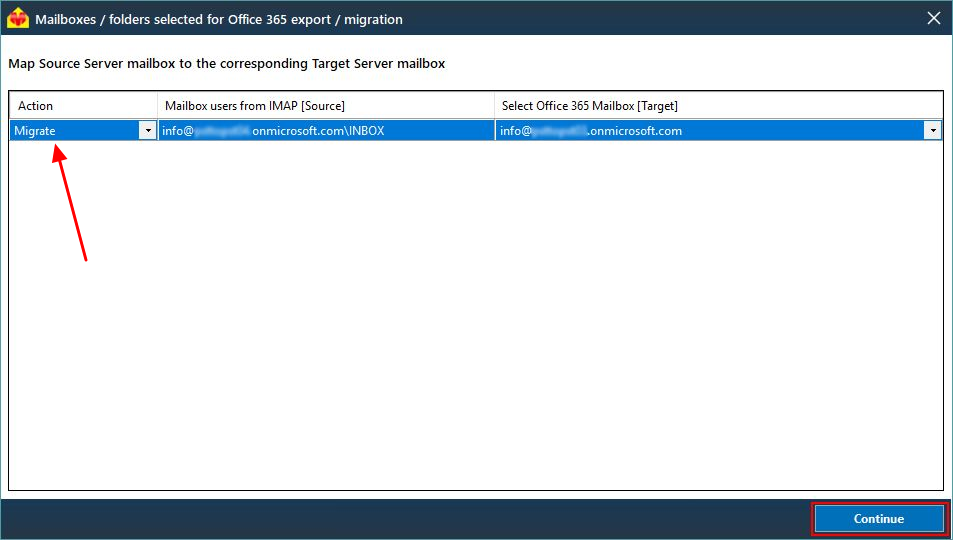 11. Migration process.
After completing all the above steps, you can see this migration operation progress wizard. You can stop the migration operation mid-way by clicking on 'Stop' button. After the migration operation is complete you can click on 'View Log' to see the detailed migration report.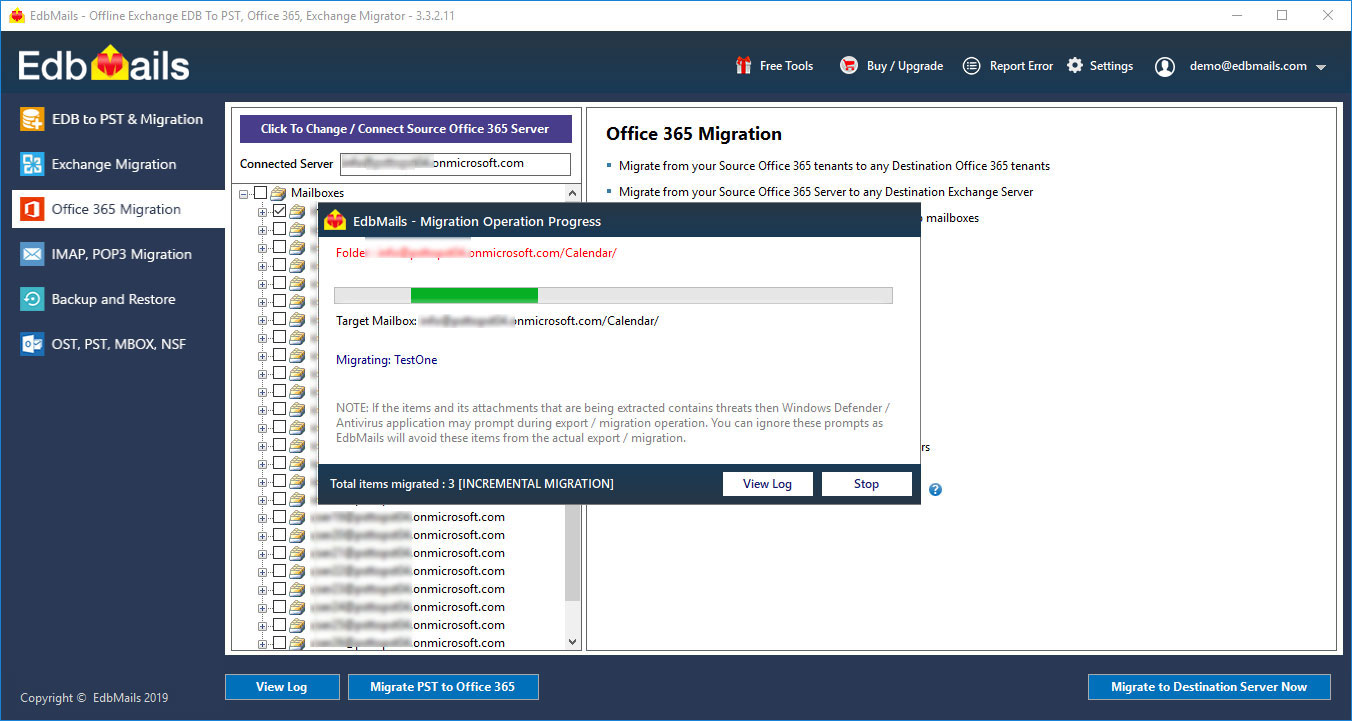 With this software, you can migrate mail items from Zoho to Office 365 server safely. These are the simple and easy steps. EdbMails software will not use any other third party application. Only with EdbMails IMAP migration tool, you can able to move data. For more information, please visit https://www.edbmails.com/pages/imap-to-office-365-migration.html.