What is Internal Code 0000000E in OST File?
The most common issue faced by many users while accessing the OST file is called OST file error code=0000000E. The main reason for this error is due to interruptions in the OST file synchronization. Due to this error the OST file becomes inaccessible to the email data it contains.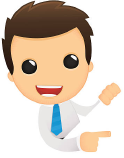 Quick Solution
EdbMails for OST to PST Converter
is a free tool to convert orphand OST Files to PST. Also you can perform OST file migration to Live Exchange or to Office 365.

Corruption of the OST File leads to several errors as listed below:
OST Internal error (error code=00000003)
Service-specific error 0 (0x0)
Service-specific error 0 (0x0)
Error code 0x8004103b (unknown error" error code 0x8004103b)
Error 8004011D-526-80040115-0
Error-message/c5e20916-9359-43fc-9bd9
How to fix the above error codes?
All these internal errors occur due to issues in corruption & synchronization of the PST File. This can be fixed using OST Integrity Check (ScanOST.exe) tool. OST Integrity Check free tool helps users to solve the synchronization and minor corruption issues in the OST File. (OST Integrity Check tool is not available in MS Outlook 2010 and later versions).
ScanOST.exe Tool Limitations:
This tool can fix few minor OST synchronization issues.
Tool cannot be used if the Exchange Server is down or disconnected.
Scanost.exe tool will not be able to resolve errors other than minor OST synchronization issues.
Scanost.exe tool supports only for outlook 2007 and below.
If OST Integrity Check (ScanOST.exe) Tool Fails to fix the error?
Scanost.exe Tool can fix only few minor issues related OST synchronization or corruption. If Scanost.exe tool fails to resolve the error, then use EdbMails OST to PST converter Tool to resolve the OST file error 0000000E and save it in PST format.