An OST file which is Offline Storage Table is created by Outlook in local storage (Hard drive) for every MS Exchange user to provide local access to data without the need of an active connection to MS Exchange Server all the time. This file is updated to MS Exchange Server by syncing when you are connected to Server. But the OST file itself may get corrupted after a while due to many reasons such as hardware and software failures.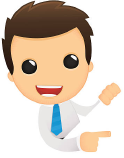 Quick Solution
EdbMails for OST to PST Converter
is a free tool to convert orphand OST Files to PST. Also you can perform OST file migration to Live Exchange or to Office 365.

Hardware Failures:
Due to Unplanned /Unexpected system shutdown.
Issues in network connectivity.
Due to device failure like Bad sectors in Hard drives.
Software Failures:
Improper termination of MS Outlook.
Due to synchronization issues.
Outlook OST files size limitations that can cause corruption of OST file.
Outlook Add-ins may cause issues that result in corrupt OST files.
We may face other issues as well apart from the above mentioned issues that can result in such error message. Let's take an example where your mailbox on MS Exchange server has been deleted accidently and a new mailbox has been created. Now, the old OST file will not be connected to that mailbox and hence will get error message as "The file cannot be used because it was created for a different user" when you try to access that file through Outlook.
Many Exchange server users face this issue and it can be solved easily by following steps:
Convert the OST file to PST file using EdbMails OST to PST Converter.
Then import the PST file to Exchange Server with Powershell using the command
New-MailboxImportRequest -MyMailbox -FilePath C:\RecoveredPSTFiles\Recovered.pst -TargetRootFolder.
Or you can directly import OST file to Live Exchange Server. Refer below link to perform this operation –
https://www.edbmails.com/pages/faq-ost-to-live-exchange.html