Exchange Database EDB file is one of the most important information stores of Exchange Server. Hence any corruption to it can mean that all the information stored within the database can become compromised. The EDB file stores all the data in your Exchange mailbox such as mails, contacts, journals, tasks, calendars etc. One thing to note is that the contents of a dismounted EDB file cannot be directly accessed.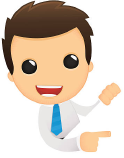 Quick Solution
EdbMails for EDB to PST Converter
is an free tool to convert online & offline corrupt and healthy EDB Files to PST, Live Exchange and Office 365.

Below are some of the common EDB file corruption problems that Exchange Admins are often faced with:
Dirty Shutdown Error: Dirty shutdown error happens when the Exchange server system was not properly shutdown for one reason or the other. This results in the Exchange database being in dirty shutdown state. Once in such a state, the data within the Exchange database EDB file becomes inaccessible without recovery.
Error 1018: The 1018 error or 'JET_errReadVerifyFailure' occurs as a result of page-level corruption and hence is harder to fix using native utilities. Any inconsistencies in the file system or checksum mismatch in the header when writing to disk can trigger this error.
Error 1216: The 1216 error or "JET_errAttachedDatabaseMismatch" occurs when the required header information is missing from the log files. This can happen due to a variety of reasons including sudden Exchange crash.
Error 474: The Event ID 474 error occurs mostly when page verification fails. This can at times also happen due to hardware issues or when a page file being called upon is corrupted.
Error 1009: The Event ID 1009 from MSExchangeMailSubmission often occurs as a result of transport rule configuration problem, resource issues such as low disk space etc. It is recommended that you check the trace logs and performance monitor to identify the root cause. Sometimes restarting the service by rebooting the server can fix the issue.
Solution to these Exchange Errors
The main problem with most of the errors listed above is that they make the Exchange database EDB file unmountable and the data within inaccessible. Now that we have seen the most common errors, it is time we take a look at how to fix these issues so that all the valuable information within Exchange database can be recovered.
The native utilities such as ESEUTIL from Microsoft can help perform soft or hard recovery on the Exchange database files. It is also useful for performing consistency checks on database and to understand what state the database is in. However, they do not form an ideal solution for the errors listed above due to a variety of reasons:
May fail to recover databases with page level corruption
Time consuming process with no guaranteed results
Needs some degree of technical expertise
No GUI, entirely PowerShell command based
Rather resource intensive as it needs at least 20% of database size as free space
EDB Recovery by converting EDB to PST
The most elegant way to effortlessly recover all your EDB data will be convert the EDB file to Outlook PST. Why Outlook PST? Because unlike EDB, the PST file contents can be easily accessed in any version of Outlook. Offline EDB to PST conversion is not a big issue these days as there are plenty of professional third-party tools available for the same.
One such tool is the EdbMails EDB to PST Converter. Even the most heavily corrupted Exchange databases can be seamlessly recovered using EdbMails. Some of the most striking features are listed below:
EDB to PST conversion: Perform seamless EDB to PST conversion in just few clicks. EdbMails performs secure conversion all your mailbox data to Outlook PST without any data loss. The data in the original EDB file is not altered by any means.
No file size limit: Have Exchange databases with over 50gb or more size? Well, no need to worry as EdbMails can handle it. There are no limitations to the size of EDB file that can be recovered using EdbMails.
Intuitive user interface: EdbMails has a simple and straightforward user interface. You don't need to use any complex powershell commands or the like with EdbMails.
Preview EDB content: EdbMails maintains the folder hierarchy of the original source EDB file intact and allows you to preview all its contents easily inside the application window before the export operation.
Granular export operation: Choose exactly what you wish to export instead of exporting everything as a whole. You are provided with the option to check list the mailbox items that you would like to recover and then only those items can be selectively exported to a PST file.
Split PST file: You don't have to worry about the resultant output PST file becoming too large as there is an option to split the PST file by size.
Steps to Convert EDB to PST using EdbMails
Download and install EdbMails on your computer where you have your Offline EDB file that you wish to recover. Launch EdbMails and Click the "Start Your Free Trial" button.

Select the Export Method as "EDB Recovery (Offline) & Incremental Migration" and click "Continue".

In the next screen, click the "Browse for EDB" button to navigate to where the EDB file is stored. If you are using Exchange 2003, EdbMails will automatically look for the corresponding STM file in the same location. For newer Exchange versions, the .stm file is no longer needed.

Now click the "Continue" button to start the recovery operation.

Select the location to store the exported PST file by clicking the "Browse" button.

Right click the Tree view and select the Mailbox / folder that you wish to export to a PST file. Choose the "Export Selected Mailboxes / Folders to PST" popup menu item to continue with the export operation.

Click the "Export to Outlook PST" option to continue.

Choose the needed mailboxes and click on "Export EDB to PST" as shown below

During export operation, the progress will be displayed as shown in the below screenshot.

Once the Export operation is completed, the message "Export operation has been completed." will be prompted. You can now, open the exported PST file using Microsoft Outlook and verify the emails, Calendars, Contacts etc., items accordingly.

Other Products you may be interested related to Exchange server Migration, Office 365 Migration and Office 365 email signature
Your organization can migrate email to Office 365 or to Exchange server from other systems. Your administrators can Migrate mailboxes from Exchange Server. And your users can have their own email, contacts, and other mailbox information to an Office 365 mailbox created for them.
Depending on the size, number of mailboxes and complexity of the Office 365 migration, there are a variety of actions that you will need to perform. Most of these are performed easily using EdbMails Office 365 Migration. Migrate your Office 365 tenants to Other Office 365 or to Live Exchange server. Know more
The email signature service is a tremendous benefit to organizations when used correctly. Having a uniform, consistent and tamper proof of your companies email signature as a brand. Know more about the importance of consistent Office 365 email signatures.