Here are some of the things that you should be mindful of when trying to create a Exchange Hybrid environment with Office 365.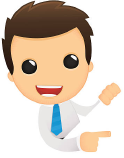 Scalable and High performance Exchange migration
Exchange Server Migaration to any destination is with multi threading capability with throttling management can make your migration fast and high performance.


Exchange Hybrid environment with Office 365
Synchronizing Active Directory
The server running Azure AD connect will be responsible for AD synchronization between the on-premises server and the cloud. This is mandatory, as only with directory synchronization can the recipients in one environment see the other in GAL (Global Address List). It also enables users to sign in to the on-premises server and Exchange online with the same credentials.
Network
The performance of network connection will come into play when you have a hybrid deployment. The speed and reliability of the data traffic between your on-premises server and Exchange online will be directly dependent on your network connection to the internet. This will be more apparent when moving mailboxes from the Exchange deployment to the cloud. The bandwidth of your network and the mailbox sizes will determine the time it takes for migration of mailboxes.
Rights Templates
Using Information Rights Management (IRM) you can set Active Directory Rights Management Services (AD RMS) templates to messages. Most organizations make use of such templates as they allow for prevention of information leakage by letting users have control over who can open rights protected messages.
Unified Management Console
Exchange 2016 includes a Unified Management Console that allows for seamless management of your on-premises and Office 365 environments. You can connect the EAC to Exchange online via an Office 365 account that is a part of Organization Management group and use it to make changes to both cloud organization as well as that of on-premises Exchange.
Connecting through Mobile
If you have Exchange Activesync already enabled on your Exchange then there is no need to worry as hybrid deployment also supports connection through mobile devices. If a smartphone or mobile device is requesting access to a mailbox on the on-premises exchange, it will be redirected to the same. However, if the device is requesting access to a mailbox that has been moved to the cloud, the Exchange ActiveSync profiles will be updated to reflect the change so that it will automatically connect to Office 365.
Outlook version
You must keep in mind that Outlook Versions prior to Outlook 2010 are not supported in Hybrid deployments. According to Microsoft's official documents, the recommended version of Outlook clients to be used with hybrid setups are 2016 and 2013.
Certificates
Certificates such as SSL are a necessity to enable secure communication between your on-premises server and Exchange online. If you were already using certificates before hybrid deployment then you might want to consider purchasing additional ones for new domains from a reliable Certificate Authority (CA)
Migration to Office 365 Conclusion
While hybrid migrations have their benefits, the overhead involved in configuring and maintaining one can be rather high. To avoid this, you can make use of EdbMails for direct mailbox migration to Office 365 in a secure and rather straightforward manner.