Unlike the past when most large organizations were skeptical of the cloud, these days many have started realizing the advantages that cloud provides over an on-premise Exchange setup. This is precisely the reason why there is an uptick in migration from Exchange deployments to Office 365.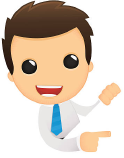 Scalable and High performance Office 365 migration
EdbMails – Office 365 Migration can accomplish your existing Office 365 tenant to another Office 365 tenant migration project effortlessly.


In this blog, let us have a look at some of the best practices that you can possibly adopt into your Office 365 migration strategy to ensure seamless migration:
Study the licensing options in detail
Yes! This is rather important even if it might sound trivial at first. Choosing a licensing option that suits the requirements of your organization will save you a lot of headaches later on. It is not as easy as it sounds considering the sheer variety of license choices that are on offer. You might want to also consider the chances of getting discounts as well when considering Office 365 migration.
The best approach here would be to prepare a list of all the work groups performing various functions in your organization and make a rough approximation of what kind of license each user would require for his/her use case.
Make your choices beforehand
Are you going to use impersonation or delegation? Delegation consists of logging into each user account that is to be migrated with an admin account that has full mailbox access permissions to perform the migration. While delegation works as expected, it is not preferred for migrations involving a very large number of mailboxes. In such situations, impersonation is often used, as it allows admins to impersonate every user so that mailbox data can be migrated without needing individual passwords.
Your Migration plans
This is one of the most important stage during the migration process. Without a proper and well laid out plan, things can go wrong and lead to unintended consequences. First you will have to decide which Office 365 migration approach to take – cutover, staged or hybrid:
Cutover Migration: Cutover migration, also known as Express migration is the simplest of the bunch. You can perform cutover migration on Exchange Server 2003,2007,2010 or 2013. One of the major advantages of using cutover migration is that it performs a direct migration of all mailboxes at once and you can start from the Exchange Admin Centre (EAC) itself. While you can migrate upto 2000 mailboxes using this method, it is recommended only in case of very limited number of mailboxes as it would take a lot of time to create and migrate 2000 users. Additionally, this type of migration is best avoided when dealing with user mailboxes that are excessively large as the migration process can take unusually long.
For a detailed guide on how to migrate mailboxes to Office 365 using cutover migration, check here.
Staged migration: So, what if you are not a small organization and have to migrate more than 2000 mailboxes? This is where staged migration come in. Staged migration involves migrating user mailbox contents over time to Office 365 tenant. In this method, the migration occurs in batches – one batch for each .csv file with requisite mailbox names that you create. You can navigate to – Recipients > Migration in the Exchange Admin Centre to create a staged migration batch.
Some of the prerequisites of Staged Migration are as follows:
The on-premise Active Directory domain and Office 365 accounts must be synchronized through Azure Active Directory sync.
Administrators must have full access to all the user mailboxes from the source Exchange Server.
One thing to be noted is that only user mailboxes and resource mailboxes will be migrated when using staged Exchange migration to Office 365. Any other items such as contacts, distribution groups are mitigated through directory synchronization. After migration, however, for Outlook to connect to Office 365, the users must create new Office 365 profiles in Outlook. This method will only work with Exchange 2003 or 2007, for other Exchange Server versions you will have to opt for either cutover migration or hybrid migration. For a detailed guide on how to perform staged Exchange migration from Exchange Server 2003 and Exchange Server 2007 to Office 365, check here
Hybrid Migration: In a hybrid environment, Exchange Server is configured so as to support both on premises users and cloud users in Office 365. The main advantage of hybrid migration is the fact that it allows you to maintain both the Exchange online mailboxes and on-premises mailboxes of your organization. With hybrid migration you can choose to keep some of your user data on the Exchange Server and the remaining in cloud. Eventually you can also migrate entirely to cloud if the need arises.
You can use the Hybrid Configuration Wizard to create hybrid environment between an on premises- Exchange server and Exchange online.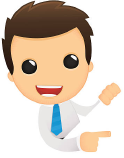 Scalable and High performance Office 365 migration
EdbMails – Office 365 Migration can accomplish your existing Office 365 tenant to another Office 365 tenant migration project effortlessly.


Some of the Advantages of Hybrid Exchange migration include:
Easily switch between onsite and cloud servers.
Risk free and reliable mail routing between on-premises and Exchange online.
Share the same domain namespace for both the on premises and Office 365 organizations.
A common Global Address List (GAL) as well as calendar sharing between both the Exchange online and on premises server.
Move mailboxes from the on premises server to Office 365 and vice versa.
A single point mailbox management from the Exchange admin center (EAC).
Migration performance
Last but not the least, the one thing that you should not overlook is the fact that your migration performance will depend on a lot of things. The load on source server during the migration, the network bandwidth as well as speed play an important role in determining your migration performance. It is also dependent on the type and quantity of items being migrated which could vary from mailbox to mailbox. Then there are also the Office 365 throttling policies which can prove to be a limiting factor.
Exchange to Office 365 Migration
For your next migration project, you can check out the all in one Exchange to Office 365 Migration tool from EdbMails. What you get with EdbMails is a cost effective and easy to set up direct mailbox migration approach that you can rely on.