Generally, IMAP migration is needed when you switch from one IMAP mail account to a new account. IMAP migration is also needed when switching to a different hosting provider. With this email access protocol, you can configure an email account to a local or remote web server.
In this article, we will explain an easy and a fast method of migrating emails from source IMAP to the target IMAP account using EdbMails migration tool. This application offers an array of features such as direct IMAP to IMAP migration, advance settings for migrating selective items etc. During migration process it will maintain the source folder hierarchy at the target server.
EdbMails application allows users to filter the migration data by email subject, sent dates, attachment name, from address, to address of the emails and also users can exclude unwanted items while migrating from one IMAP account to another IMAP account.

Some of the significant features of EdbMails IMAP to IMAP migration tool are
Users can perform selective folder migration
It ensures quick and safe migration of emails between IMAP servers
No need to install any third-party applications to use EdbMails software
Generates detailed migration report after completion of the migration operation
Provides advanced filter options for deep filtration of emails before migration
Retains source folder hierarchy even after the migration operation
There are no restrictions on the size of the mailbox items
No need to install Outlook application on your computer as there are no dependencies to migrate IMAP mails to Office 365 or Exchange Server.
Automatically maps source and target mailboxes
The IMAP email servers supported by this tool are
Gmail/G Suite
Zimbra 1&1 Mail
Office365.com
Yahoo Mail Plus
Yahoo Mail Deutschland
AOL.com
AT&T
O2 Deutschland
Verizon
Zoho Mail
Outlook.com
Mail.com
Yahoo Mail
Yahoo Mail UK
Yahoo Mail AU/NZ
NTL@ntlworld.com
BT Connect
1&1 Deutschland
Net@ddress by USA.NET
GMX.com and many more
How to migrate Emails from one IMAP Server to Another IMAP Server?
First, download and install the latest version of EdbMails application by clicking the link below. Double click the EdbMails setup (EdbMailsSetup.exe) file to install the application and follow the instructions that appear to complete the installation.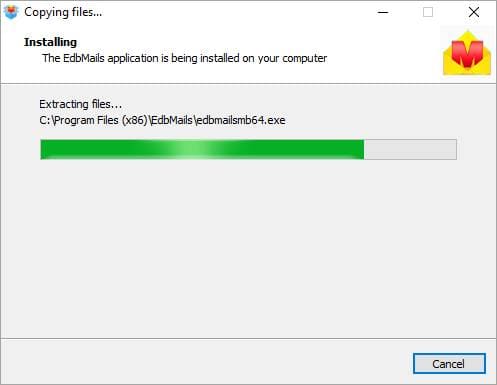 Download the latest version by clicking here
Step1: Login to the application
Click on 'Login' button with a registered email address to access the services from EdbMails application. Or else you can also use free trial version by clicking on 'Start Your Free Trial'button. You can understand all the features and working of this tool by using the trial version.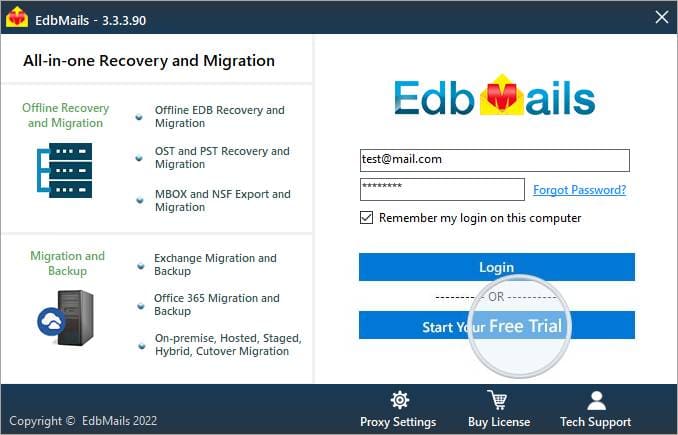 Step2: Select type of Migration
Here you have to select 'IMAP Migration' from the drop-down to perform IMAP to IMAP migration. Click on 'Let's Go!'.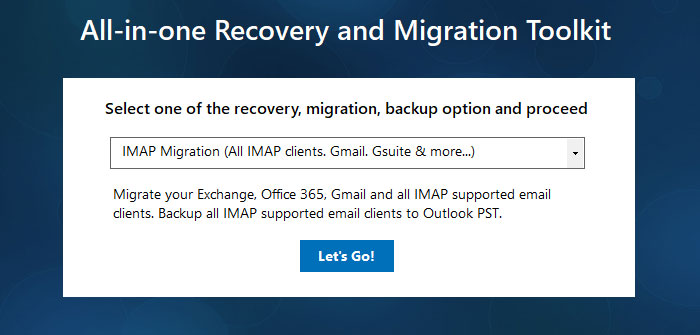 Step3: Connect to source IMAP server
There are two way to connect to the source IMAP Server account.
Connect IMAP Single server
Connect IMAP Multiple server
You can connect to the Single server or Multiple server. Select one among those based on your requirement. Then enter the required credentials and click on '
Login
'. For more details on this visit
https://www.edbmails.com/pages/imap-login.html
.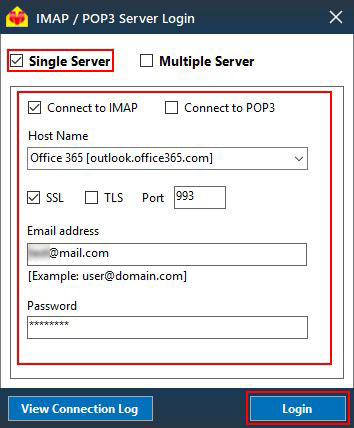 Step4: Perform IMAP to IMAP migration
Here you need to select those mailboxes that you wish to migrate in the left column. Then click on 'Migrate To IMAP Server' button at the bottom to continue.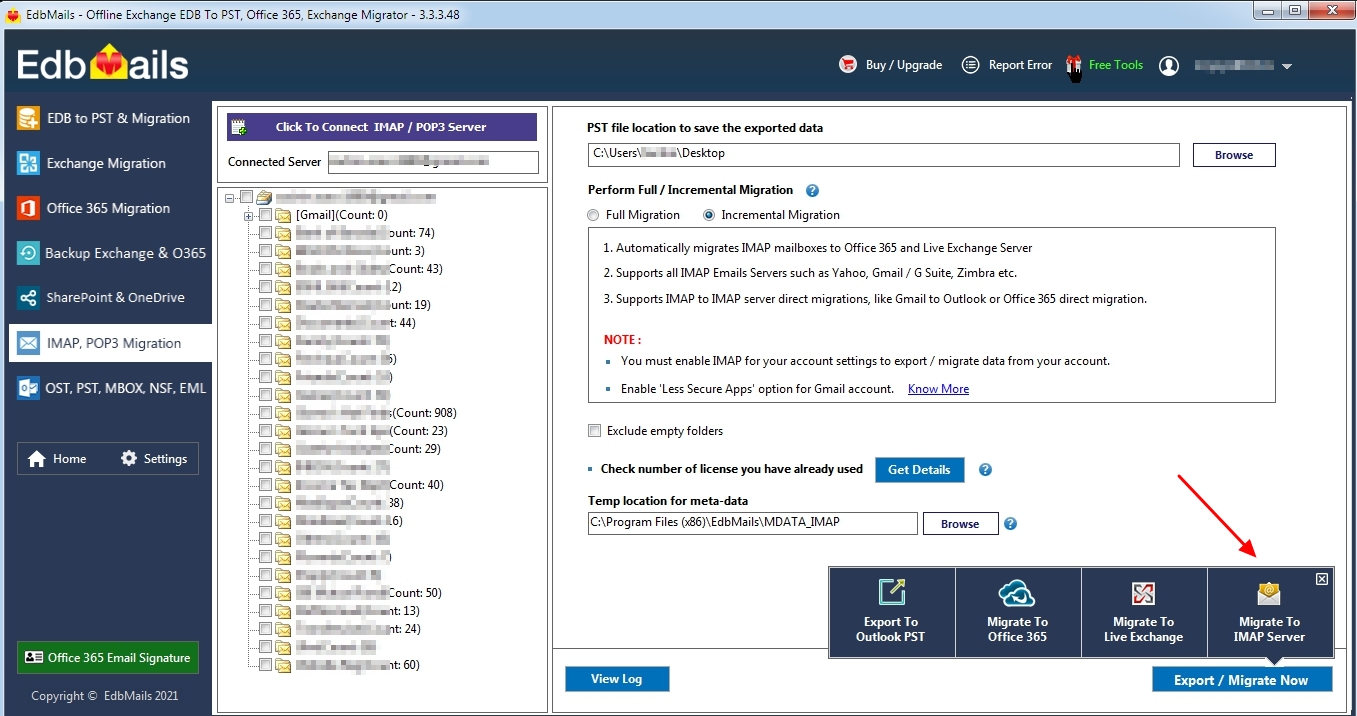 Step5: Login to destination IMAP Server
You need to connect to the target IMAP Server. Again you have to select Single Server or Multiple Server as mentioned in Step 3. On successful login, you will be displayed with the list of mailbox(es).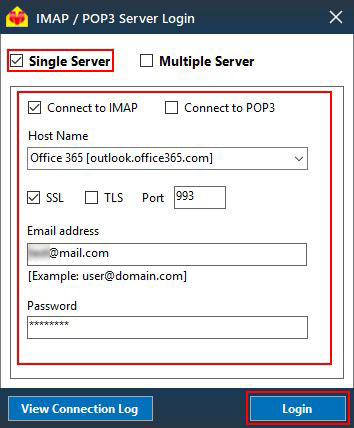 Step6: Map source and target Mailboxes.
To perform migration operation, you have to map source server and target server. Mapping mailboxes can be done in 3 different ways. Select one of the options and click on 'Continue'.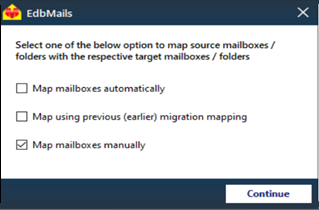 Step7: Start the migration operation
Set the Action as 'Migrate' and select target server if you have selected 'Map mailboxes manually' in previous step. Click on 'Continue' button at the bottom to start the migration process.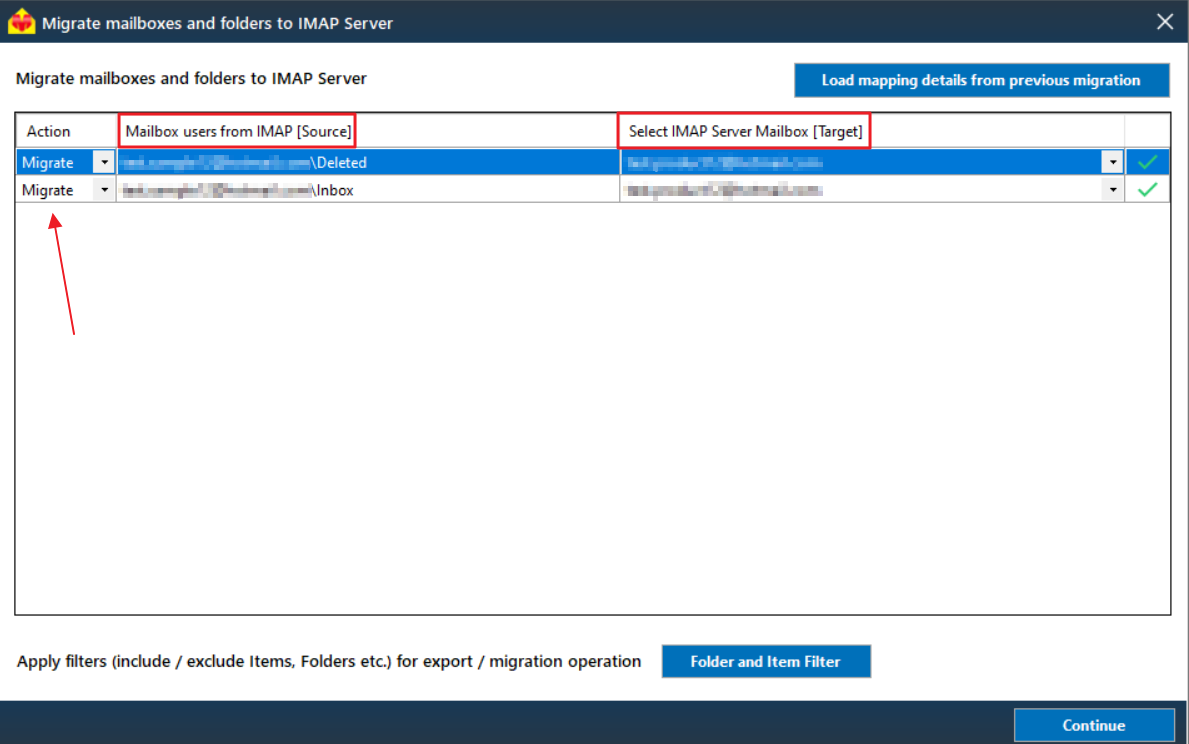 That's it! During migration operation, you can view the migration operation progress as shown below. After completion of migration operation, you can see the detailed migration report by clicking the 'View Log' button. It is also possible to stop the migration operation mid-way by clicking on the 'Stop' button.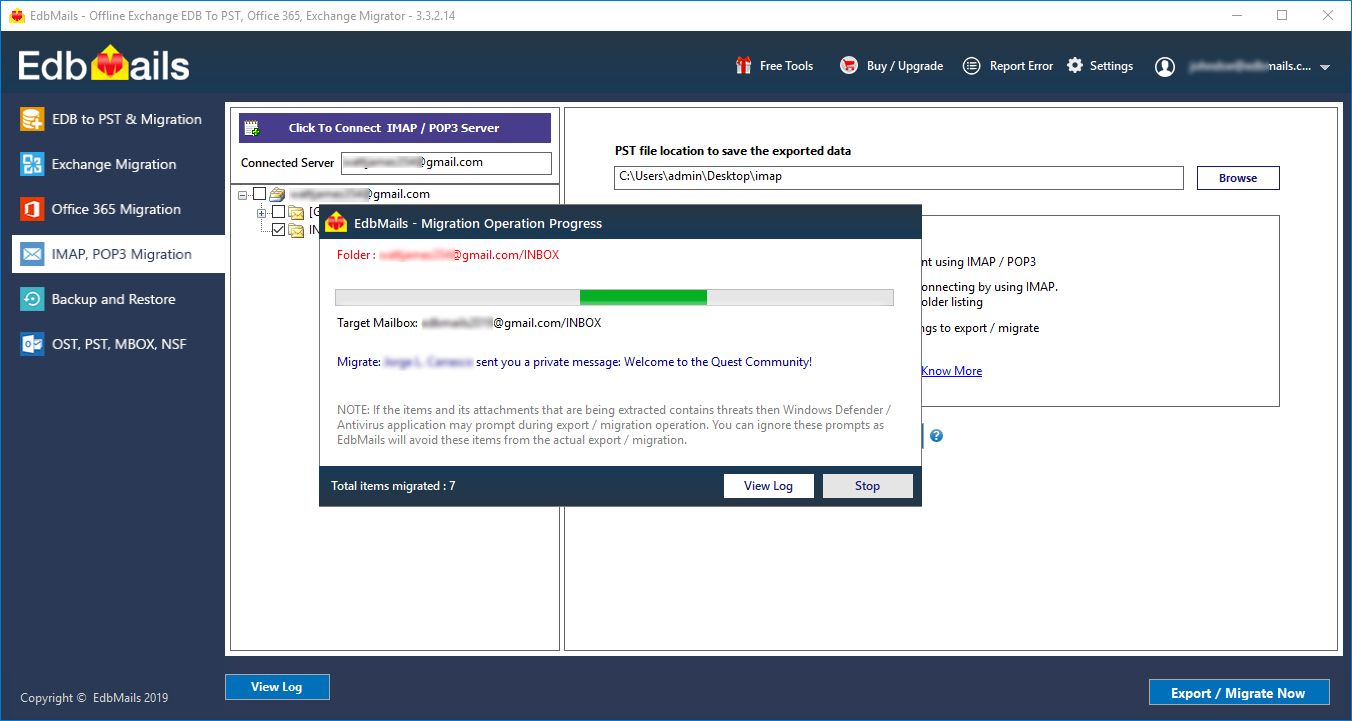 We hope this article helps you to perform IMAP migration easily without any hitches. For more information, please visit https://www.edbmails.com/pages/imap-to-imap-server-migration-steps.html.