Many organizations are still on the legacy versions of Exchange Server like 2007. Not only has Exchange 2007 reached end of its support but also lacks many recent feature enhancements. If your organization is planning an upgrade to Exchange 2013 then read ahead. Lets first have a look at what benefits one can have from migrating to Exchange server 2013.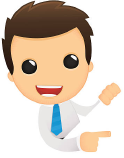 Scalable and High performance Exchange migration
Exchange Server Migaration to any destination is with multi threading capability with throttling management can make your migration fast and high performance.


Why Exchange 2007 to 2013 Migration?
Exchange 2007 has reached the end of its extended support on April 11, 2007. What this means is that you will no longer be able to receive any support or security patches for Exchange 2007 from Microsoft.
Redesigned OWA with the capability to draft messages in the browser even when offline
Public folders now use regular mailbox databases and can be managed from within the Exchange Admin Console (EAC) itself.
Comes with built-in anti-malware protection
Unified interface for eDiscovery searches in Exchange mails, Lync and Sharepoint
Web-based Exchange Administrative Centre in place of Exchange Management Console
Protect your data through DLP (Data Loss Prevention) enhancements
Steps to perform Exchange 2007 to 2013 migration
Here's a checklist of steps that will help you perform the Exchange 2007 to 2013 migration
Check for system requirements and deploy the Exchange Server 2013
Configure AD, digital certificates and namespace for the new organization
Configure Offline Address Book
Move Client Access role to Exchange 2013 organization
Move mailboxes to Exchange 2013 organization
Move Public Folders to Exchange 2013 organization
Decommission the Exchange 2007 organization
From the above, it is clear that Exchange 2007 to 2013 migration is a complex process and it would take careful planning and preparation. There may even be overheads if anything goes wrong. It is also time-consuming and could result in downtime for the users. This is where the need for an easier yet secure and reliable approach towards migration comes in.
A more practical approach

An easier and more intuitive approach would be to use a tried and tested utility like the EdbMails for Exchange 2007 to 2013 migration. EdbMails has a self-explanatory user interface that lets you seamlessly connect to source Exchange server as well as destination Exchange server and perform direct mailbox migration.
Advantages of using EdbMails

No Scripts or cmdlets: There are no complex scripts or Exchange Management shell commands involved. EdbMails even sets the impersonation rights automatically for you.

No downtime: Users can continue to access the mailboxes as they normally would. EdbMails will progress the migration without affecting the users.

Incremental Exchange 2007 to 2013 migration: Migrate only newly added items to the mailboxes when migrating from the same computer thus saving both time and bandwidth.

Granular Migration: Migrate only mails, calendar, tasks, contacts etc from the Exchange mailbox.

Public Folder Migration: Migrate all your Public folders from Exchange 2007 to Exchange server 2013.

Archive mailbox Migration: Connect to Archive mailbox and migrate all its contents to destination server.

Automatic re-connection: Even if there are any intermittent internet connection issues, EdbMails is capable of re-connecting and progressing the migration.
Mailbox mapping: Automatically map source mailboxes to destination mailboxes for a nearest matching.