Most organizations rely on Exchange Server for their communicational needs. It often upto Exchange administrators to figure out how to perform Exchange Migrations from their existing on-premise deployment to another or Exchange online. Let's look at why we must upgrade Exchange 2010 to 2016 and how to do it.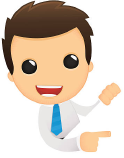 Scalable and High performance Exchange migration
Exchange Server Migaration to any destination is with multi threading capability with throttling management can make your migration fast and high performance.


Why Exchange 2010 to 2016 Migration?
Upgrade from legacy Exchange versions to Exchange Server 2016.
It is a security risk to be on outdated Exchange versions that no longer receive security patches and are hence vulnerable to exploits.
Extended support for Exchange 2010 will come to an end soon.
MAPI over HTTP for increased connection stability
New feature additions to OWA
Asynchronous architecture for a vastly improved search experience
Easy mailbox access from any device
Sharepoint and OneDrive integration for easy collaboration
Traditional approach
The three main traditional approaches to Exchange migration are:
Cutover Migration: In this method, you can migrate all the mailboxes in one-go. Although it performs direct mailbox migrations, this method is recommended only for small businesses with less than 2000 mailboxes. It can be initiated from the Exchange Admin Centre itself.
Staged Migration: Unlike cutover migration, here you can migrate all your Exchange mailboxes in batches. If administrators have full access to all the user mailboxes then staged migration batches can be started from Recipients > Migration in the Exchange Admin Center (EAC).
Hybrid Migration: This involves configuring a coexistence scenario between various exchange deployments. It helps you maintain both the Exchange versions in your organization with some user mailboxes being on one deployment while others on another.
Disadvantages of traditional approach
Requires lot of planning and preparation
Complex to execute without any issues
Direct mailbox migrations like cutover can be painstakingly slow for high number of mailboxes
Coexistence scenarios are hard to setup and maintain
In staged migration, for contact migration etc. one has to rely on directory synchronization
This is why we need a fool proof and easy to use approach for Exchange 2010 to 2016 migration like EdbMails. EdbMails has a straightforward user-friendly interface that even a non-technical person can make use of to perform Exchange Migrations flawlessly.
Advantages of Exchange Migration with EdbMails
Direct Exchange 2010 to 2016 migrations without any third-party intermediaries or DLLs
Intuitive self-explanatory interface that allows setting up the migration in just a few clicks
No complex Exchange Management shell cmdlets or scripts required
Granular Exchange mailbox migration to migrate mails, tasks, contacts, contacts etc.
Automatic setting up of Impersonation rights
Incremental no duplicate migration to save time and bandwidth

What others say about EdbMails Exchange Migration tool – "We migrated our servers from Exchange 2007 to Exchange 2016 over the weekend without any downtime to the users whatsoever using EdbMails" – Morgan Bradley, an Exchange Admin. Another Exchange consultant had to say – "This is exactly what we needed, easy to setup and get going without too much hassle" – Stuart Kane.