Many organizations these days are mindful of the infrastructure costs and willing to take the jump to cloud platforms such as Office 365 from traditional on-premise deployments. Apart from not having to worry about infrastructure costs as well as security patches, Office 365 brings with it a lot of other advantages as well.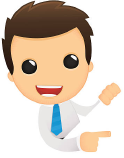 Scalable and High performance Exchange migration
Exchange Server Migaration to any destination is with multi threading capability with throttling management can make your migration fast and high performance.


Why Exchange to Office 365 migration?
Access your mailbox from anywhere, across different platforms and various devices are it smartphone or tablets or PCs or Mac
Don't have to worry about infrastructure maintenance anymore
Data Loss Prevention to safeguard your organization's valuable data
Easy collaboration with document and file sharing
Lync for instant messaging as well as audio/video conferencing
99.9% guaranteed uptime
Filters to prevent spam and other malicious software
Choose from a plethora of business utility apps and access them from your Office 365 home screen
Variety of licensing options to choose from according to your needs
How to perform Exchange to Office 365 migration?
Native Options for Migration
If you have Exchange 2010 or higher then you can make use of Microsoft Exchange Deployment Assistant to plan your migration. There are also options such as cutover migrations which allow for directly mailbox migrations from source exchange server to Exchange online, however, this is feasible only for the small number of mailboxes. You can export mailboxes to PST and import PST to Office 365 as well. You can also create a coexistence scenario between your Exchange Server and Office 365 tenant to perform the migration, this type of migration is known as hybrid migration.
Using a professional tool

The best way to achieve all your migration goals when trying to migrate from on-premise to Office 365 is to use a professional tool like EdbMails for Exchange to Office 365 migration. With EdbMails, you can perform direct mailbox migrations to Exchange online in just a few steps. There is very little complexity involved and no scripts or cmdlets are required. Easily authenticate with your credentials and start the migration operation. EdbMails is even capable of setting automatic impersonation rights so as to make the whole process as effortless as possible.
Supported Migration Scenarios
Exchange 2003, 2007 and 2010 migration to Office 365.
Exchange Server 2013, 2016, 2019 migration to Office 365.
Migrate from one Office 365 tenant to another Office 365 tenant.
Why use EdbMails?
Here's why you should use EdbMails for Exchange to Office 365 migration
Migrate Exchange mailboxes to Office: Directly migrate all the mailboxes from your live Exchange Server to Office 365 tenant.

Hosted Exchange Server to Office 365 migration: If you have your Exchange deployment hosted on a third party server then also you can make use of EdbMails for migration.

Mailbox mapping : Automatically map source Exchange mailboxes to Office 365 ones for a nearest matching to save time when migrating large organizations.

Secure migrations : The data is migrated directly between the source server and the destination server. No third party DLLs or intermediaries are involved in the migration operation nor is data in the source server altered in anyway, thus making exchange to Office 365 migration secure and reliable.

Granular migration: EdbMails comes with built support for granular migration of Exchange mailbox items such as contacts, calendar, inbox etc

Incremental migration: Support for incremental migrations means that all your successive migrations from the same computer will migrate only the newly added items to the mailboxes thus saving both time and bandwidth

Compatibility: Supports exchange to Office 365 migrations from Live Exchange server versions 2003, 2007, 2010, 2013, 2016 and 2019.