Every organization makes use of cloud services for their work. An advantage of the cloud is that it allows unlimited accessibility and portability. When you store data in the cloud, you can access your data and also work on documents from anywhere and anytime. Changes are saved instantly and are reflected everywhere. It is an ideal option for people who consider working from home. Data is not explicitly tied to a particular PC or place. Since data is available on the cloud it minimizes the chances of theft, fire hazards, server and hardware failures etc. SharePoint online and OneDrive for business are two of the Microsoft cloud based storage products.
OneDrive for Business
OneDrive for Business from Microsoft allows organizations to use data from a centrally accessible storage. Users can store and share data as per organizational needs. Marketing resources like social media and websites are not supported in OneDrive, which are considered very essential nowadays. So, this application is meant just for content storing and sharing application.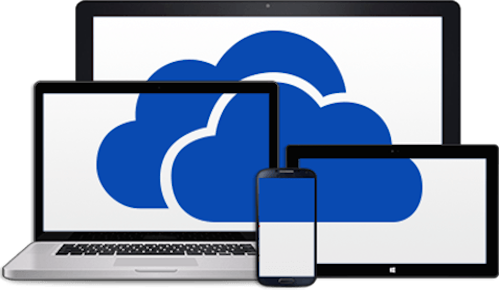 SharePoint Online
Microsoft SharePoint Online is a complete collaboration and content management application for organizations. It provides facilities like versioning, workflow, permissions, co-authoring, intranet, content publishing and many more. With this service, companies can easily communicate with teams and they can easily work on common projects. Employees can view and access the company's website from anywhere and they can download essential documents.
After getting to know about OneDrive and SharePoint online, there are some key differences and similarities between the two. Let's see the comparison between SharePoint Online and OneDrive for business.
Some of the similarities between SharePoint online and OneDrive are:
Access from anywhere

By using these services, it is possible to access the data from anywhere with a network connection. The cloud based storage provides ease of access and users can access data from any device as long as they have a working internet connection.

Cloud storage facility

OneDrive for business and SharePoint Online provide storage in Microsoft cloud space. You can store vast amount of data securely. No wonder it is considered an ideal tool for business applications.

Security

Microsoft provides some of the excellent security features and ensures that data stays safe. It uses SSL/TLS connections during communications to and from OneDrive for business and SharePoint Online. When you access the data, it is encrypted to avoid unauthorized access. Data cannot be easily stolen or hacked.
Comparison between OneDrive for business and SharePoint Online
1) Accessibility
Both provide cloud based storage services. OneDrive for business is mainly used for personal data storage. Data can be shared with selected people only when needed. Organizations cannot randomly access your data without your permission. OneDrive can be thought of as a personal space.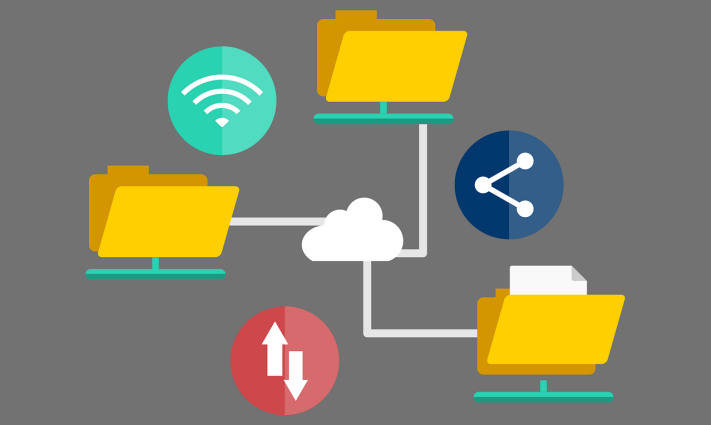 On other hand, SharePoint is used for collaborative cloud storage. You can store data on cloud and share those data with a group of co-workers. If you are looking for others to work on a common project, then they can easily join in and lend their ideas to it . In this case it makes sense to use SharePoint Online. Anyone within the group can access the data which is stored in SharePoint and also edit the document if that user has permission.
2) Sharing of data
As the name indicates, OneDrive allows only one user to store the data in his/her cloud space. Using OneDrive for business, user can share data with specific users or group. SharePoint is meant for many users where they can share the data among themselves and work with the team easily. You can make data available to all the users within the organization in SharePoint Online.
3) Publishing
In OneDrive for business, users cannot publish sites or articles. But in SharePoint online, it is possible to publish content on internet sites. Other users get to view the latest happenings in the company or any other related information like a news feed.
4) Additional features
Other than storage feature, SharePoint has a lot of other functionalities. With SharePoint, you can access calendars, task lists, notifications, news. With OneDrive, you can only share data, photos or files with your colleagues and other specific users. But it does not have many of the additional features as in SharePoint.
Conclusion
In a nutshell, OneDrive for business is the best application to upload private work documents. On the other hand, SharePoint is the best place to upload team documents that are intended to be collaborative. Both SharePoint and OneDrive have complementary features. We are introducing one unique tool, using which you can perform SharePoint and OneDrive online migration and backup. For more information please visit following websites.
For SharePoint Online migration: https://www.edbmails.com/pages/sharepoint-migration.html
For SharePoint Online backup: https://www.edbmails.com/pages/sharepoint-online-backup.html
For OneDrive for business migration: https://www.edbmails.com/pages/onedrive-migration.html
For OneDrive for business backup: https://www.edbmails.com/pages/onedrive-backup.html