While Exchange Online has its benefits, there are many small and medium organizations who would find it rather economical to maintain their Exchange deployment in house. There can also be scenarios where an organization needs absolute control over its data and hence prefers local infrastructure. Well, if for some reason your organization wants to move back from Office 365 to on-premises Exchange Server then you have come to the right place. Let us discuss some of the ways in which you can accomplish the same: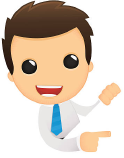 Scalable and High performance Office 365 migration
EdbMails – Office 365 Migration can accomplish your existing Office 365 tenant to another Office 365 tenant migration project effortlessly.


Back from Office 365 to on-premises Exchange Server methods
Hybrid Migration

Well it goes without saying that if you have used a hybrid deployment for migration to Office 365 and the setup is still in place, then you can easily move all the mailboxes back from Exchange online to on-premises. For this, you will have to make use of the remote move migration wizard in the Office 365 tab of the EAC. For detailed steps on how do this, check here.

Using PST Import

This is a rather straightforward technique for mailbox migration which basically involves you exporting the required Office 365 mailboxes to PST and then importing the same into Live Exchange Server. While it is less complicated than hybrid mailbox move operations, it is suitable only if the number of mailboxes involved is relatively less, as the time consumed in performing manual export/import of mailboxes will be quite high.

To be able to export Office 365 mailboxes to PST, first you have to make sure if your Office 365 plan supports eDiscovery. If it does, then you can export the required Office 365 mailboxes to PST using it. However even if it doesn't, you don't need to worry, as there are professional tools that can export Office 365 to PST for you. Alternatively, you can also sync the Office 365 account with Outlook and use its built in Import/Export wizard.

Once you're done with the PST export from Office 365, you have two options to get these PST files imported into Exchange Server:

Create a mailbox import request via EAC.
Using the cmdlet New-MailboxImportRequest as follows:
New-MailboxImportRequest -FilePath <location of .pst file> -Mailbox <mailbox name>

Using a professional tool

The easiest and most intuitive of ways to move back to on-premises Exchange from Exchange online is to use EdbMails Office 365 Migration tool. Not only is it easy to setup but also has support for advanced features like truly incremental migration that lets you migrate only the newly added items on successive migrations from the same computer, which would otherwise be not possible when using manual methods like PST import/export.