A disconnected mailbox is one that is not connected to an Active Directory user account. Exchange admins would often find that some of their mailboxes appear as disconnected, in this blog we will examine why this happens and how to deal with it.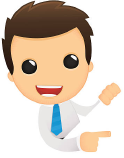 Scalable and High performance Exchange migration
Exchange Server Migaration to any destination is with multi threading capability with throttling management can make your migration fast and high performance.


There are several reasons why mailboxes could appear as disconnected, some of which are mentioned below:
Moving mailbox to a different database: When attempting to move a mailbox from one database to another, Exchange does not delete the mailbox from source database until the move is complete. Instead, the mailbox is switched to soft-deleted state. This often happens when you move the mailbox from one database to another on same server. Soft-deleted mailboxes are retained until the deleted mailbox expiry period is reached.
Deleted Mailboxes: There are several ways to delete a mailbox – you could do it via Exchange Administration Center (EAC) or use the 'Remove-Mailbox' cmdlet. It is important to understand what happens when you delete a mailbox using either of these methods – basically the Exchange retains the deleted mailbox information in the database and switches the mailbox to disabled state.
This also means that the corresponding Active Directory user account is retained. Such mailboxes are retained until the mailbox retention period expires, which is 30 days by default. The mailbox gets permanently deleted once the retention period is over.
How to deal with disconnected mailboxes?
Once a mailbox is disabled, you are left with the following options:
Get the mailbox reconnected to the same user account.
Get the mailbox reconnected to a user account that does not have a mailbox or is not mail-enabled.
Get the mailbox reconnected to a user account with an existing mailbox.
Purge or permanently delete the mailbox.
Steps to Recover Disconnected mailboxes:
Both disabled and soft-deleted mailboxes can be connected to any user account that doesn't already have a mailbox. Follow the steps below to reconnect disconnected Exchange mailboxes:
Step 1: In the Exchange Admin Console (EAC), go to Recipients > Mailboxes.
Step 2: Click on More and select Connect to mailbox. This will bring up a list of disconnected mailboxes in your on premises organization. (Note: This list also includes soft-deleted mailboxes)
Step 3: Click the desired disconnected mailbox and choose Connect.
Step 4: Click Yes when asked for confirmation and Exchange will reconnect the mailbox to corresponding user account.
Alternatively, you can also use the Connect-Mailbox cmdlet for connecting a user account to a disabled mailbox as shown below
Connect-Mailbox -Identity "Mark Wong" -Database MBXDB08 -User "Mark Wong"
The -Identity parameter in the above example refers to the disconnected mailbox while the -User parameter refers to the Active Directory user name.
Wrapping up
We've seen why mailbox disconnection occurs and how disconnected mailboxes can be recovered or restored. In case you want to retrieve information from offline Exchange EDB file, irrespective of what state it is in, then the best option would be to make use of a tried and tested EDB to PST utility like EdbMails. It can perform granular Exchange EDB recovery as well as migration to Office 365 and Live Exchange Server. You can even restore deleted mailboxes with EdbMails.

Other related Products:
---
Exchange migration:
Making the Exchange migration move. Whether you are planning to abandon your Exchange Server altogether or to go the hybrid mode. You can user EdbMails Exchange migration tool, it supports migration of Exchange Server to Office 365. Cross-forest Migration, Office 365 tenant to tenant, and mixed-mode migration.
Office 365 Migration:
Simplify your Office 365 migration and management needs. EdbMails solutions for Office 365 helps you to have easy control, whether in Office 365 or a hybrid Migration.
EdbMails Office 365 Migration Transformation Services can help you create a successful productivity migration of all your mailboxes to Office 365.
Office 365 Email signature:
Sigsync Office 365 email Signature Manager and exchange online signature management is set up using a secure, web-based access-controlled interface with Mail flow and Office 365 inbound / outbound connectors within your Office365 environment enabling your mails to route through the Sigsync Office 365 email signature.