If you want to setup a hybrid deployment of Office 365 with on-premises Exchange Server, then you are in the right place. This article will guide you on how to use Hybrid deployment wizard. Before we begin, let's have a look at some of the pre-requisites:
On-premises Exchange Server version 2013 or 2016.
An FQDN for mail transport that is externally accessible.
Windows Server deployment with synchronized AD or federated with Azure AD connect.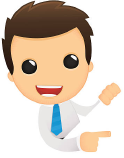 Scalable and High performance Exchange migration
Exchange Server Migaration to any destination is with multi threading capability with throttling management can make your migration fast and high performance.


Steps to Configure Hybrid Deployment
Goto the hybrid node in the Exchange Admin Console.
Now you can configure the hybrid node after entering the required admin credentials.
Start the Hybrid Configuration wizard by clicking configure. (Note: To do this, you must be logged into Office 365 as a Global administrator)
Download and install the Hybrid Deployment wizard from the Microsoft Office 365 Hybrid Configuration Wizard Download page.
Proceed by clicking Next on the On-premises Exchange Server Organization section.
Choose Detect a server running Exchange 2013 CAS or Exchange 2016. If no server is detected, you can give the internal FQDN of server which has the Exchange mailbox after selecting the server running Exchange 2013 or 2016.
From Office 365 Exchange Online screen choose Office 365 and click Next.
In the window that appears next, you can either select Use current Windows credentials to enable hybrid configuration wizard or keep it deselected and specify the account credentials for a different member of Enterprise Admin group if required.
Provide your Office 365 Global admin credentials in the screen that appears. Hybrid Configuration wizard will now attempt to connect Office 365 with your on-premises deployment after validating the credentials. Click Next once the process is completed.
From the Hybrid Domains screen select the domains to be included in the new Hybrid deployment and click Next when done.
From Federation Trust page choose Enable and click Next.
From the Domain Ownership page click Copy to Clipboard and paste the token data onto any text editor of your choice so as to be able to make TXT records for every domain in public DNS. Once done, click Next.
From the Transport Certificate page goto Select a reference server and choose the server which has certificate configured. Once done, choose the certificate to use for mail transport in Select a certificate and click Next.
Enter the FQDN details on the Organization FQDN page and click Next.
Click Update to start the configuration process.
Exchange migration to Office 365 Easier Method
If you do not have the time required to iron out the complexities that can arise from hybrid configuration scenarios then your best bet is to make use of a professional third party tool like EdbMails for on premises exchange migration to Office 365.