Most of the administrators are unaware of the prerequisites that should be followed while migrating Public folder to Exchange Server 2013. Even though this is not a simple process, some of the administrators are stepping forward to migrate without any precautions. This may work, but they might not be noticed some serious issues that could have found during the migration process such as, Consuming more time and Folders missing.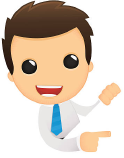 Scalable, High performance, Unlimited Public folders Migration
Public folder migaration to any destination is with multi threading capability with throttling management can make your migration fast and high performance.


What do you need to know before you start the Migration?
You must be a member of the Organization Management Role Group in Exchange 2013.
What you need to do?

Open Exchange Admin Center, Select Permissions, In Admin Roles click on Add +.
Here you can either select a role which you want to assign to the role group and the member or you can add a new role group.
Once you click on Add +, It will open a new window. Provide a name for the new role group, and Save it.

It is very important to consider the Maximum number and limit of the Public Folders before you go for migration.The following table describes limits of Public folders.


| Items | Limitations | Descriptions |
| --- | --- | --- |
| Public folder mailboxes | 100 | It is possible to create more than 100 mailboxes. However, it will not support. |
| Public folders | 10,00,000 | It is possible to create more than 10,00,000 mailboxes. However, it will not be support. |
| Sub folders Under Parent folders | 10,000 | Even though it is possible to create 10,000 sub folders, it is not recommended. |
| Folder depth in case of nested folders | 300 | This specifies maximum level of nested folders under a public folder. |
| Size of a Public folder mailbox | 100 GB | Exchange prevents the user from sending and receiving if the, size exceeds. |
| Maximum messages per public folder | 10,00,000 | Mailbox Messages Per Folder Count Recieve Quota parameter on the Set-Mailbox cmdlet |
| Maximum individual public folder size | 10 GB | Doesn't include the subfolder beneath a single folder. |
| Maximum number of public folders that can be migrated to Exchange 2013 | 5,00,000 | This is applicable only for the legacy version of Exchange Server. |