Hard to recover form Native tools and Powershell commands
There is no direct way to access the contents of an offline EDB file. Native utilities like ExMerge are outdated and do not support newer Exchange versions. So, you are left with powershell cmdlets that are not only quite complex and unintuitive. Also, it is time consuming. So your best bet is to make use of EdbMails application to do this job.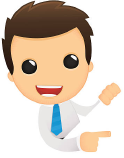 Quick Solution
EdbMails for EDB to PST Converter
is an free tool to convert online & offline corrupt and healthy EDB Files to PST, Live Exchange and Office 365.

Why should need EDB to PST Conversion?
The most common benefit of using EDB to PST conversion is the fact that Outlook PST file is a more accessible file format which can be imported into any version of MS Outlook as well as several other email clients that support the PST format. The PST files are independent of the Outlook user profile, which means that they can be easily stored for archiving purposes or transferred from one computer to another without any issues.
Need to retrieve data from old EDB file?
There may be scenarios in your organization where the users would need to access their old mailbox data for litigation / legal requirement or for any other purpose, such as mails, contacts, calendar etc. An easy way to ensure all such information is accessible whenever required is to make use of EdbMails to convert the user mailboxes from Exchange EDB file to PST files, which can then be seamlessly opened in MS Outlook.
Archive Exchange data effortlessly
You can use the EDB to PST tool to convert offline EDB mailboxes to PST and thereby archive Exchange mailboxes. The PST archives will maintain the exact folder structure as the source EDB file. Also the contents within the source EDB file will not be affected in anyway during the recovery and export operation.
Reduce size of Bulky Exchange Server
There can be literally thousands of mailboxes and associated items in large organizations that add up to the size of Exchange Server deployment and make it bulky. This also makes life hard for the Exchange server Admins who will have to take care of regular backups. It also increases the chances of Exchange database corruption and inconsistencies. Hence, it is a wise strategy to use an EDB to PST tool to convert some of the old mailbox items to PST files and in turn delete those mailboxes and reduce the size of the EDB file.
Deleted Mailbox Recovery
EdbMails recovers the deleted mailboxes and its items which you think they are lost permanently. Open Exchange Database file or EDB file from where the deleted emails are to be recovered. You can find the deleted items in 'Recoverable Items' folder and 'Deletions' folder under each user mailbox.
EDB to PST Converter Features:
---
Export Exchange EDB to PST
Recover of corrupted or healthy EDB file in all conditions. EdbMails allows you to export selective data during EDB to PST export. You can easily select the required mailboxes and its folders from the Tree View and export. The granular Exchange Server Recovery support will enables you to export only the required folders and its items to PST file.
Split the Mailbox to multiple smaller size PST files
You can easily split large Mailbox PST file into smaller multiple size PST files using EdbMails application by setting PST split size during EDB to PST conversion operation. The default export setting of the entire mailbox to a single PST file.
Public folder / Priv EDB Recovery
EdbMails ease-of-use interface will make your Public folders recovery simple. You just need to browse the Public folder EDB file and EdbMails will handle the rest. On Export EdbMails will automatically create a separate PST files for each Public folders. In addition, EdbMails supports Priv EDB files export and migration. EdbMails direct Public folders to Office 365 / Live Exchange server migration will ease your job in migrating Calendars, Contacts etc., items from the Public folders.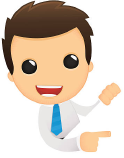 Quick Solution
EdbMails for EDB to PST Converter
is an free tool to convert online & offline corrupt and healthy EDB Files to PST, Live Exchange and Office 365.

EDB file migration to Office 365 / Live Exchange Server
EdbMails is versatile enough to migrate multiple mailboxes directly from offline EDB to Office 365 / Live Exchange server. Allows, you to map the EDB Mailboxes to the corresponding connected Live Exchange / Office 365 tenants accurately. You can perform direct EDB to Office 365 / Live Exchange server migration without the need of EDB to PST conversion.
Incremental Office 365 / Live Exchange server migration
A true Incremental migration of EDB file to Office 365 / Live Exchange server will avoid creation of duplicate items in any forms on your server during consecutive migration. EdbMails is designed to handle migration of single mailboxes or multiple mailboxes in one go. Incremental migration will save time and bandwidth by only migrating the newly added items after the last migration. This will improve the overall migration performance and your migration job will be hassle free.
Best EDB to PST Converter
EdbMails for EDB to PST Conversion has a versatile and easy to use interface that is self-explanatory. With just a few clicks, you can extract pst from edb file using EdbMails. No running Exchange Server Services or log files are required for EDB recovery with EdbMails.
Rebuild and Recover using Exchange Recovery Solution
Apart from retrieving data from corrupted offline Exchange Server database EDB file, you can directly migrate EDB to Live Exchange Server or Office 365 or hosted Exchange Server. You can migrate between Exchange Server versions, Office 365 tenants or from Exchange Server to Office 365 and vice versa. Thus, EdbMails is a complete solution for all your Exchange recovery as well as migration needs.
Recover Failed Exchange Server
The EDB to PST Converter application is consistent and simple. Effortlessly supports all Exchange Server version from Exchange 2003, 2007, 2010, 2016 and 2019. It doesn't create any difficulty during recovery and extraction.
Exchange EDB Recovery made easy
Perform effortless recovery of offline EDB file and recover all data from your Exchange Server mailboxes. All the information from the EDB file such as mails, notes, calendar items, contacts etc., can be recovered.
Intuitive User Interface
EdbMails comes with simple and user-friendly user interface to perform an effortless EDB to PST conversion. There by your exchange server will be recovered and available for the production. It supports quick EDB to PST conversion for Exchange Server Recovery in a few clicks.
Preview exchange EDB content before export
EdbMails exchange recovery tool allows you to preview all the contents from inside your offline EDB file before the export operation. You can see all the mailbox items as well as preview the mails within the application
Export EDB to various formats
Apart from Outlook PST format, the tool to Convert EDB to PST also allows you to save mail items in formats such as .EML, .MHT, .HTML. This gives you the flexibility of being able to convert specific mailbox items to widely used formats such as .EML with ease.
Allows various filter options
EDB PST converter tool also has various filtering options that allows you to export exactly what you need. You can use mail filters such as subject, to/from address, before/after date, attachment names. You can choose to Include/Exclude these filters before the export operation.