Admins of SharePoint Online can restrict users from accessing any site data. Based on their job responsibilities and requirements, admin can set the permissions. Also the level of access and the actions that can be performed by the users will be controlled by admins.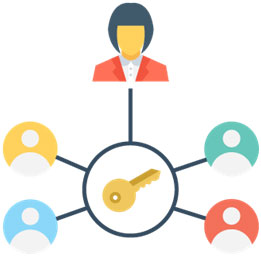 There are different SharePoint Online permission levels
Full control – Group member has full control (by default, admin can have full control)
Edit -Group members can add, edit and delete lists and also they can view, add, update and delete list items and documents (by default, Group members has this permission).
Design – They can view, add, update, delete, approve, and customize.
Contribute – Can view, add, update SharePoint Online User/Group Permission
update, and delete list items and documents.
Read – Can view pages and list items in lists/document libraries and download documents.
It is easy to check the assigned permissions to users and groups using the SharePoint Online admin portal. Let's see how to check permissions in step by step procedure.
Step 1: Go to https://www.office.com/ and login with admin credentials.
Step 2: Click on the 'App launcher icon' in the top left corner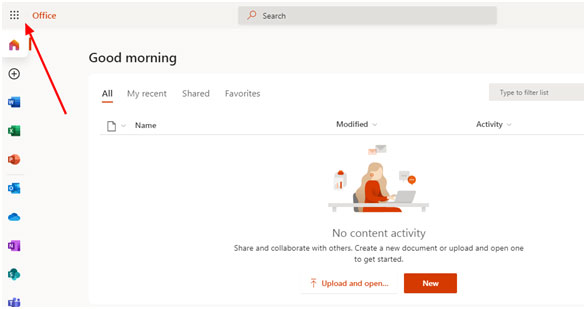 Step 3: Select SharePoint application.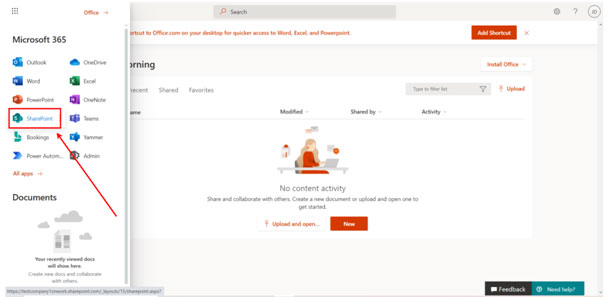 Step 4: In SharePoint homepage, first click the 'Gear icon' in the top right corner and select 'Site Settings' in the drop down menu as shown.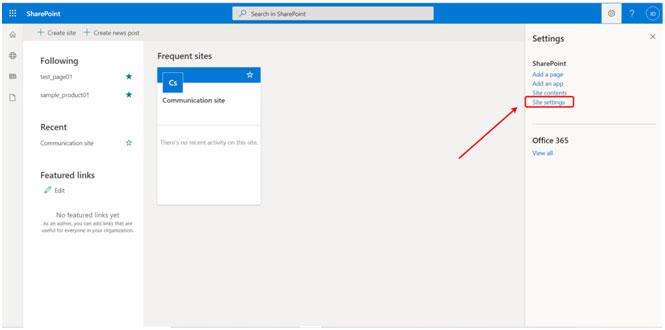 Step 5: Click on 'Site permissions'
Site permission includes some other activities like create group, grant permissions, edit users permissions, remove user permissions, check permission.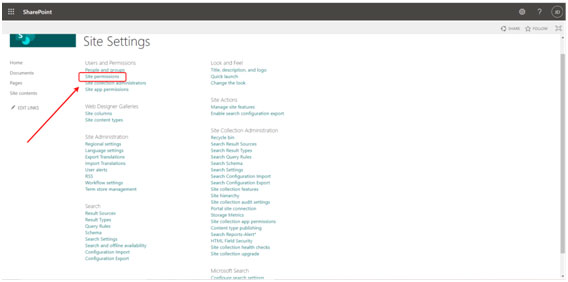 Step 6: You can see the 'Check permission' option here. You can check the permission by clicking on this.
Every SharePoint site has 3 default groups:
Visitors – Assigned Read permission level
Members – Assigned Edit permission level
Owners – Assigned Full Control permission level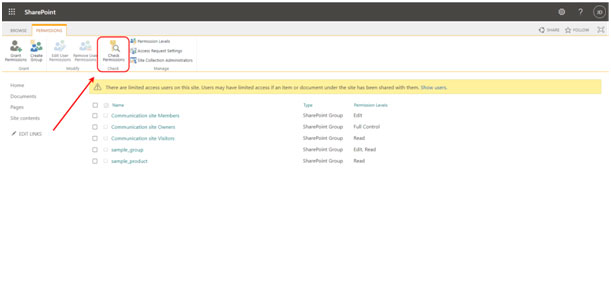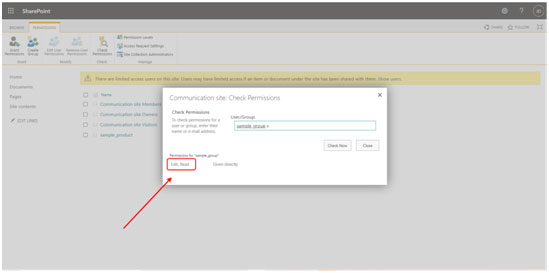 Step 7: You can also edit the permissions by clicking 'Edit User Permission' option as shown. The permission levels that are set, can also be checked in this column. For Example, the group 'sample group' in this case has 'Edit' and 'Read' permissions.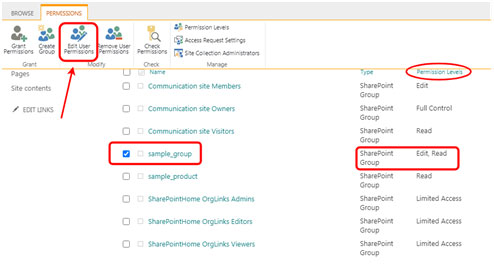 By checking the checkbox and clicking 'OK', the permissions for this group can be changed as shown in the image below.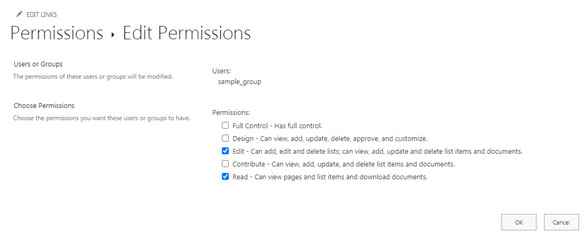 Conclusion
While checking access permissions for users, it displays permissions for one site at a time for the selected user and while checking for groups, it displays permissions for all sites in the selected group under one site collection at a time.
In this way you can assign permissions to the user or group and also check the assigned permissions in SharePoint Online site.
Is it possible to migrate SharePoint data?
EdbMails migration tool can perform this kind of data migrations. Using this software, you can migrate SharePoint sites, lists, libraries, etc. By using the trial version, you can first play around with all the features the application has to offer. There is even an excellent 24/7 customer service to help you resolve any problems you might encounter during the migration operation and assist you in your migration journey.