As the mailboxes and mails get accumulated the edb file grows by size. If any of the mailboxes or mail data is removed, the size of the EDB will not be reduced. The deleted space will be taken as white space. So the EDB file will not be get compressed. Due to this Exchange server might run out of space issue.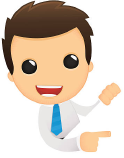 Quick Solution
EdbMails for EDB to PST Converter
is an free tool to convert online & offline corrupt and healthy EDB Files to PST, Live Exchange and Office 365.

Procedure to defrag:
Note: Ensure you have more free space on the machine where you do the defrag
Execute the below commands in Exchange management shell.
Dismount the database.
"C:\ Windows\system32>cd D:\Mailbox\databasename"
"D:\Mailbox\databasename'> Dismount-Database databasename"
Run Eseutil for defragmenting the EDB file
"D:\Mailbox\databasename>eseutil /d databasename.edb /t\\ server \defrag\temp.edb"
Mount the database.
"D:\Mailbox\databasename> mount- database 'databasename'"
Now the size of the EDB file will be reduced and all the white space will be removed.
Move the EDB file by Using Exchange Management Console
Open the Exchange Management Console, select Mailbox in Organization Configuration.
Choose the Mailbox you want to move, Right click on it and then click on "Move Database Path".
Move Database Path window will appear, where you can assign the new path for the data and log files. After changing the path of EDB files, click on Move.
Microsoft Exchange window will appear informing you that database must be temporarily dismounted to perform the Move Database operation. Click on Yes to continue.
Move operation will take some time depending on the size of the Mailbox. When the Move operation is complete, you will get the completion message. Click on finish.