While Exchange server migrations necessitate the need for coexistence, most Exchange admins would prefer that this were not the case. Maintaining multiple versions of Exchange in the same organization is a complicated ordeal. The primary goals of migration is to migrate mailboxes, services and resources to the new server. Having intermediary scenarios like coexistence can create lot of unwanted administrative complexities when trying to upgrade exchange 2010 to 2013.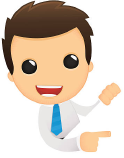 Scalable and High performance Exchange migration
Exchange Server Migaration to any destination is with multi threading capability with throttling management can make your migration fast and high performance.


Want to upgrade exchange 2010 to 2013 without worrying about security issues or complex configurations involved in setting up hybrid server? Well fear not as EdbMails, the most sought after Exchange migration tool, has you covered. The most appealing aspect of the Exchange Migration tool is that it is rather easy to set up, owing to its intuitive and straightforward user interface.
EdbMails Exchange Server 2010 to 2013 Migration
With EdbMails you won't have to worry about common issues that involve mail routing, synchronisation etc when using the native methods. EdbMails can seamlessly migrate all your user mailboxes from source Exchange Server 2010 to target Exchange Server 2013. You can trust EdbMails to migrate all your calendars, contacts, tasks etc effortlessly without any hiccups.
You need not have any worry about the security of your organization's precious information as EdbMails does not make any alterations whatsoever to the source server data. There is even provision for Exchange Public folder migration in EdbMails. Let's have a look at some of the features that make EdbMails unique:
Versatility: The support for granular migration in EdbMails enables you to include/exclude folders such as inbox, contacts, calendars, journal etc during the migration operation.
No downtime: Ensures that your users have access to their mailboxes and are able to maintain workflow, as they normally would, when using EdbMails.
Incremental Migration: Save precious bandwidth and time by migrating only the new created items on succeeding migrations from same computer.
Best solution to upgrade Exchange 2010 to 2013
If you are a large organization with an enormous number of user mailboxes to take care off and want to upgrade Exchange 2010 to 2013, then your best bet is to use EdbMails Exchange Migration tool. With features such as auto-connectivity, direct mailbox migration, truly incremental migration etc, EdbMails ensures seamless migration of all your legacy Exchange mailboxes to new Exchange Server.