Even though Zimbra is one of the flexible and robust email collaboration solutions, many organizations prefer to migrate from Zimbra to Office 365. Office 365 provides advanced security features and collaborative tools. There is almost no other application that provides consistent experience while accessing mails, contacts, files and other documents.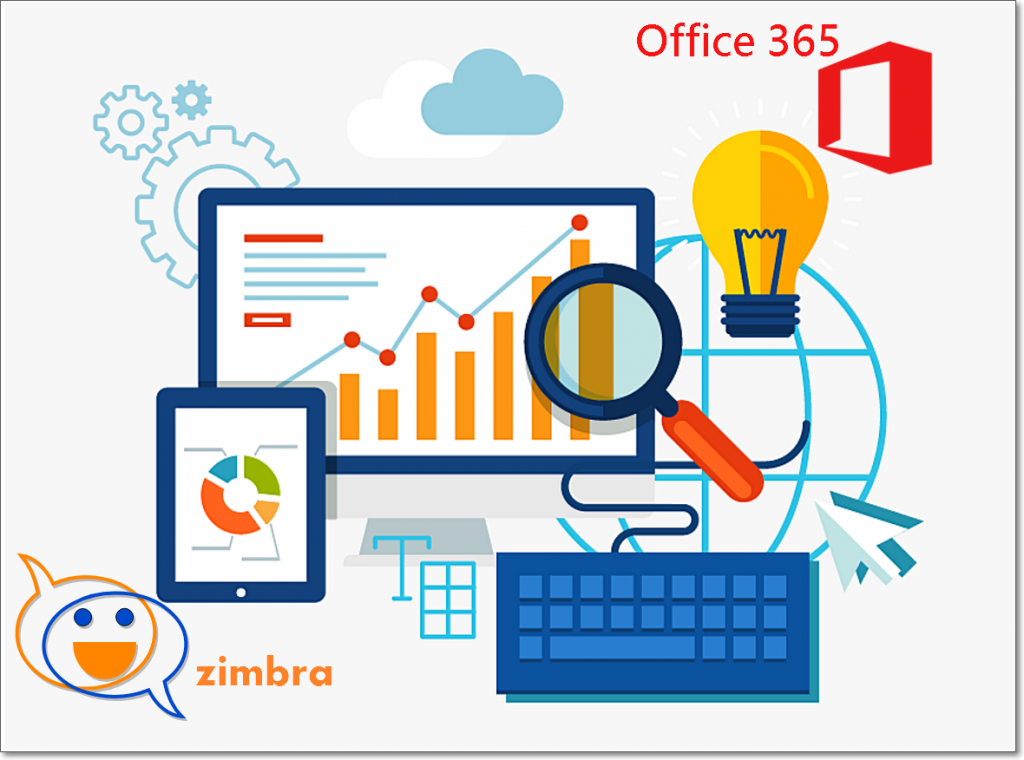 Reasons to migrate mails from Zimbra to Office 365
In Zimbra, filters are hard to use and understand.
It is difficult to filter the junk emails and also the export and backup operation is difficult as it depends on the servers.
Microsoft offers robust security features and the higher end plans even have some extra features.
You can only send messages and not possible to attach files in Zimbra on the mobile version.
As of October 1, 2019, Zimbra desktop is no longer supported.
It cannot handle massive data and lacks storage space.
No graphical administration interface to track the e-mails.
Hard to configure shared mailboxes in Zimbra.
What are the difference between Zimbra and Office 365?
Before we get look into the migration procedure, let's discuss the comparison between Zimbra and Office 365 based on their features.
Platform support

Both Zimbra and Office 365 can works on mobile phones and desktops/laptops. Office 365 works perfectly on Windows, iOS, web-based apps and smart-phones. Zimbra is supported on Android, iOS, Webmail but Zimbra Windows client is no longer supported.


Pricing

When it comes to pricing concepts, Zimbra is better than Office 365 for small enterprises. You will get better collaboration with a better pricing. On the other hand, Office 365 applications are costlier compared to Zimbra. But Microsoft makes sure that users get the features for the price they pay. It provides advanced features that are helpful for large organizations.

Features

Along with calendar, contacts and email, Office 365 has a richer AJAX experience, cross platform compatibility and email sorting. Office 365 includes the full Microsoft suite of desktop applications, along with web versions of Microsoft's server tools such as Exchange, SharePoint, Microsoft Teams, OneDrive, etc.

Security

Office 365 supports many security features like two-factor authentication, one-time password, and many more. So, Office 365 tools are more secure than Zimbra.
Step by step procedure to migrate data from Zimbra
Step 1 : Download and install EdbMails application
Step 2 : Login to the application
To access the services from EdbMails application, enter the required credentials to login or you can use free trial version which allows you to migrate 30 items from each and every folder.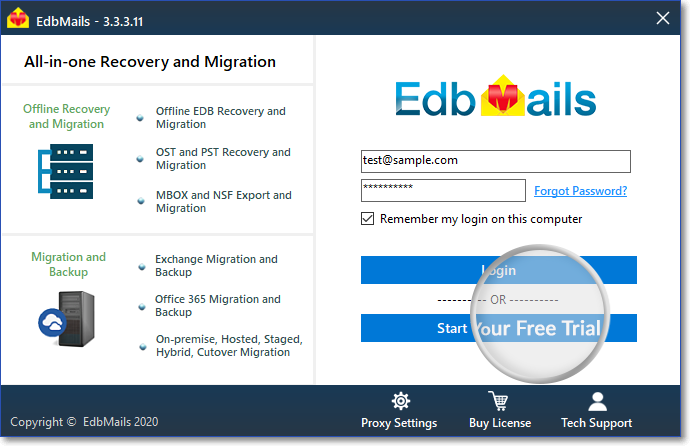 Step 3 : Select the migration option as 'IMAP Migration' from the drop-down and click 'Lets Go!'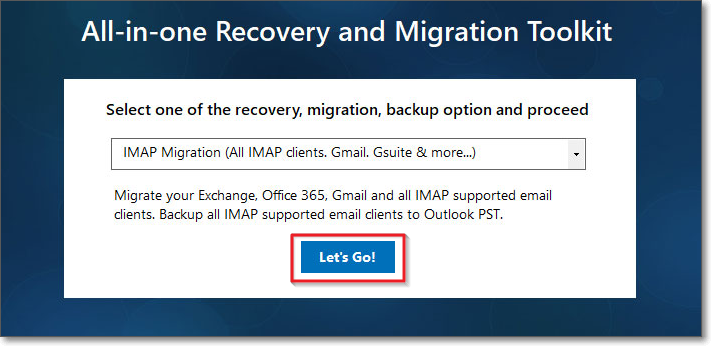 Step 4 : Connect to the source IMAP server
You can connect to the Single server or Multiple servers. Select one among those based on your requirements. Enter the host name for Zimbra and type in the required credentials. Click on 'Login' at the bottom to proceed further. To know more about connection to a single server or multiple servers, please visit https://www.edbmails.com/pages/imap-login.html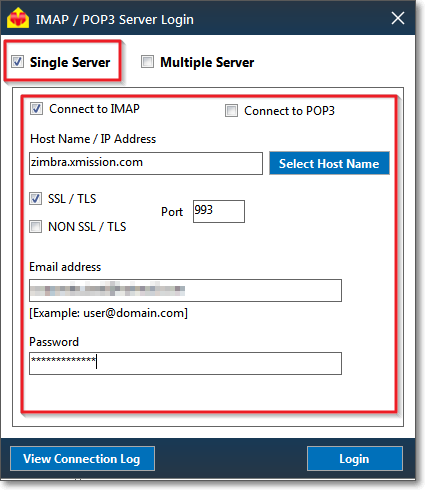 Step 5 : Select the Mailbox(es) for migration
Choose the mailboxes that you wish to migrate from the left panel. After that click on 'Migrate to Office 365' button to continue.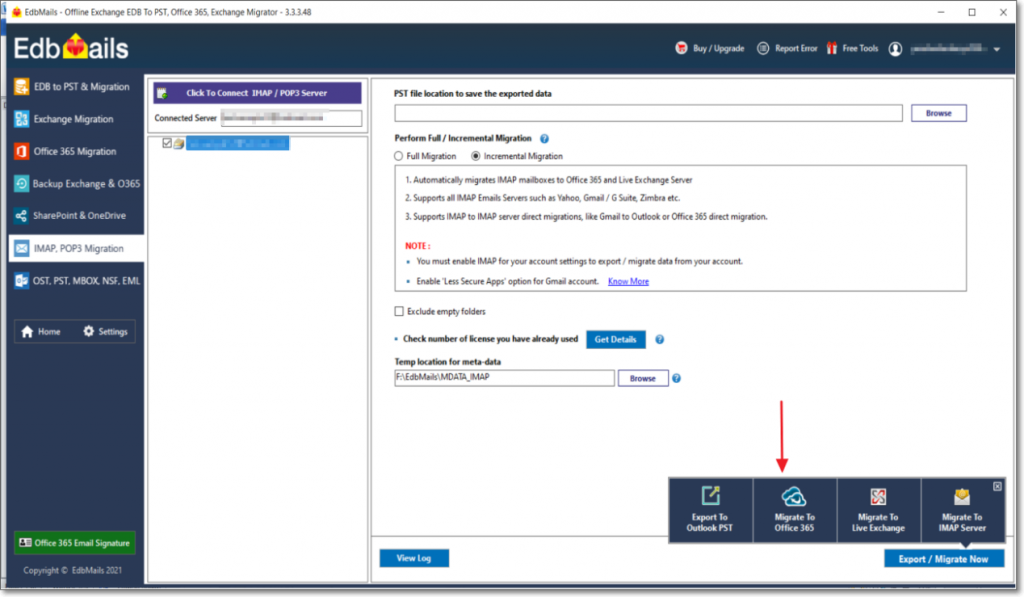 Step 6 : Connect to the destination Office 365 admin account
Select the Connection Option, Mailbox type for migration and click on 'Next'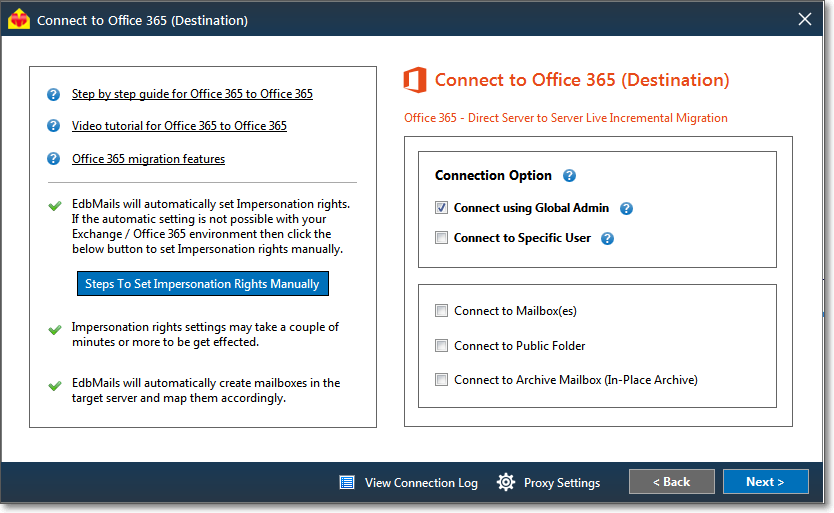 Step 7 : Login to your Office 365 account
To login to the destination Office 365 account, enter the appropriate credentials and click on 'Login'.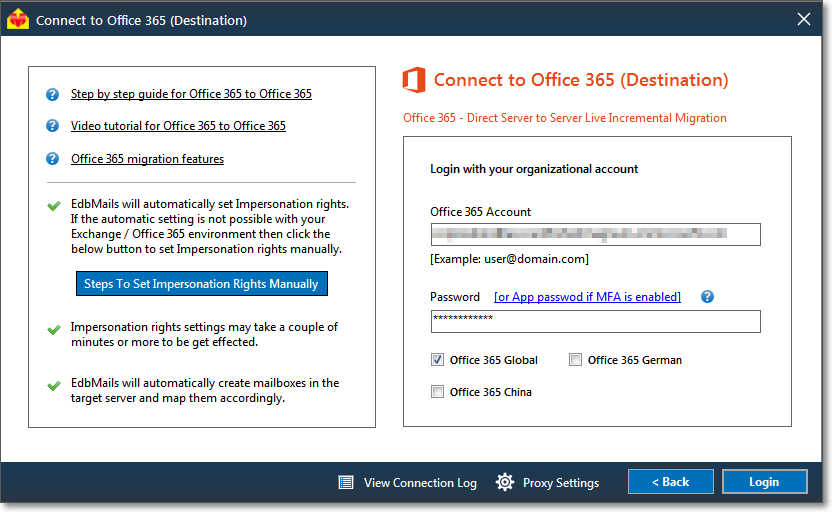 Step 8 : Select one of the option to load the mailboxes
After logging in, you will get this window with three options. Here you can load mailboxes automatically, you can load using .CSV file or it is possible to load mailboxes from a previously stored list.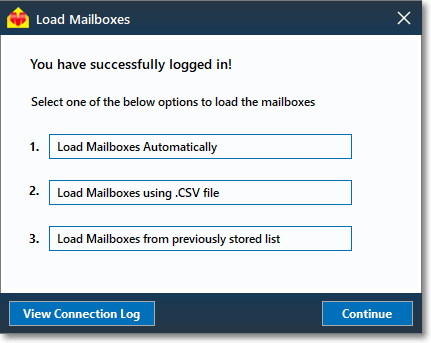 Step 9 : Verify the mailbox list from the source server that you wish to migrate.
After the loading process, you will get a list of mailboxes. Verify the listed mailboxes. If any mailbox is missing, load it using the .CSV file. Then click on 'Continue'.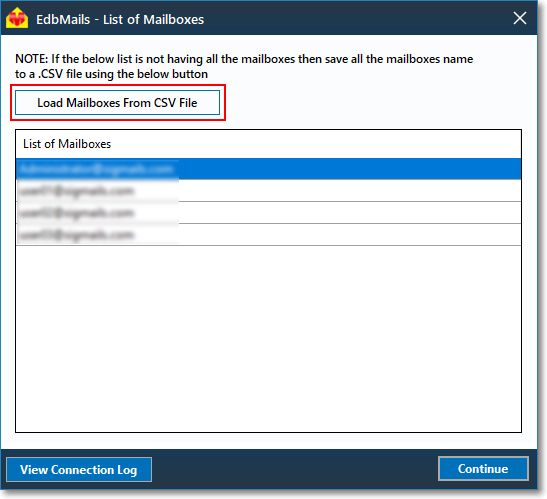 Step 10 : Select one of the mailbox mapping method
To perform migration operation, you have to map source and the target server mailboxes. Mapping mailboxes can be done in 3 different ways as shown in the image below.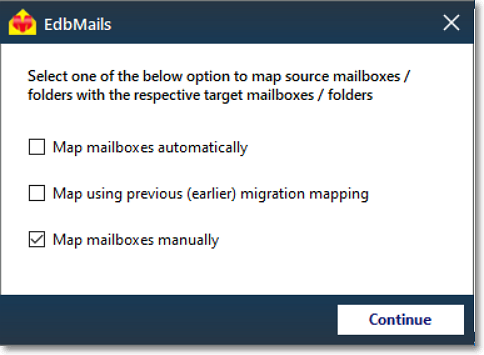 Step 11 : Set the Action as Migrate
If you have selected 'Map mailboxes automatically', then in this step you will be displayed with source and target mailbox. You can also create a new mailbox at the target if it is not existing. Otherwise you have to select the target mailbox manually here. Then set the action as 'Migrate' and click on the 'Continue' button to start the migration process.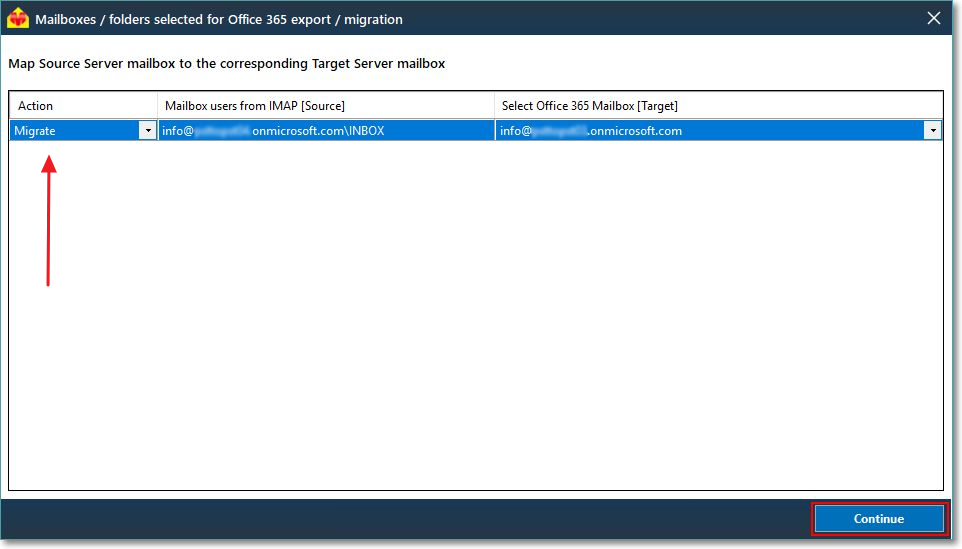 Step 12 : Migration process
After completing all the above steps, you can see this migration progress wizard. During migration you can view the log by clicking on the 'View Log' button and also you can stop the migration operation by clicking on the 'Stop' button.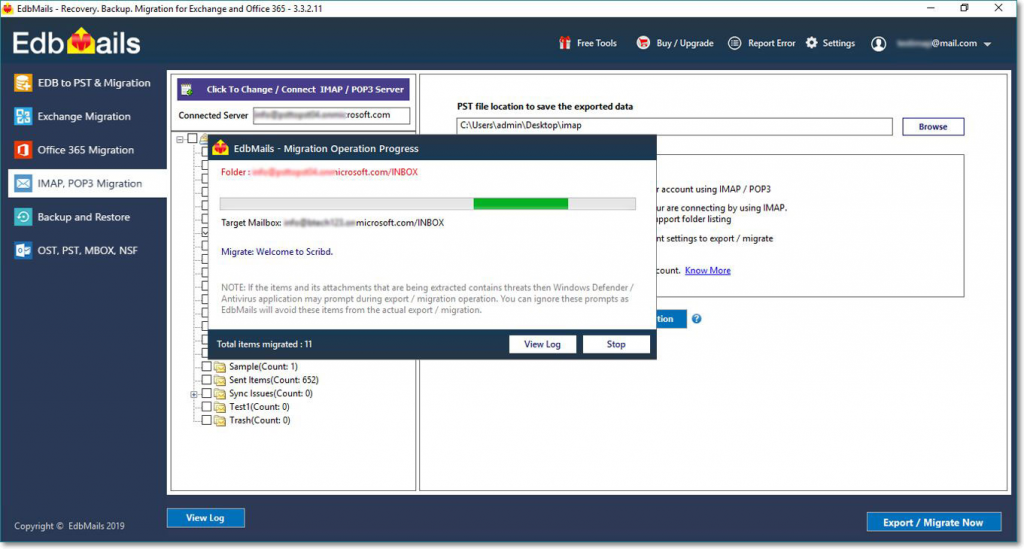 EdbMails is one of the best solutions that allows you to migrate mailboxes from IMAP server to Office 365 efficiently. You can perform Zimbra mail migration with EdbMails IMAP migration tool. It is specially designed to migrate mailboxes from different IMAP servers to Office 365. It allows you to load multiple mailboxes using CSV, automatically maps the source Zimbra mailboxes with the Office 365. It supports incremental migration to avoid duplicate items on the target and is a high performance migration application to meet all your migration requirements.
For more information please visit https://www.edbmails.com/pages/imap-migration-tool.html