There are several problems that should come to fore in the time of moving mailboxes from your old exchange server to new exchange server. So before migrating, you must beware of all these problems. In this blog we will tell you some of these problems so that you can work around them.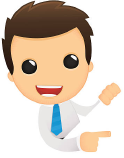 Scalable and High performance Office 365 migration
EdbMails – Office 365 Migration can accomplish your existing Office 365 tenant to another Office 365 tenant migration project effortlessly.


Office 365 Migration Problems
Getting Outlook Version:

Every organization has to use outlook in its desktop as it happens to be one of the most popular mail clients and works seamlessly with Exchange online. The problem here arises from the fact that your existing Office suite might not be compatible with Office 365. So, if you choose not to upgrade Office suite then Outlook version widely used in your organization presently might not be able to sync and work with Exchange online properly.

Migration of Public folders:

Migrating your public Folder can also present several challenges as some of the Public Folders from legacy versions of Exchange Server will have compatibility issues. Then there is also the fact that the mandatory need to follow certain types of naming conventions in the new environment will mean that you might have to rename your Legacy Public folders before migration.

Name of the tenant:

Picking a unique tenant name is also an important requirement for many an organizations. Ideally, the tenant name should be something like: xyz.onmicrosoft.com, where 'xyz' is the name of your organization. There can however be scenarios where the desired name has already been registered by someone else and is not currently available. Don't panic in such situations as a global admin can easily add your domain to Office 365 with DNS records so that nobody for all practical intents and purposes will have anything to do with your original tenant name.

Work from anywhere:

One of the most notable selling points of Office 365 is the fact that you can access your mailboxes effortlessly from anywhere. This is primarily facilitated by EAS or Exchange Activesync that allows you to access your mailbox from smartphones, tablets etc. across a wide variety of platforms such as android, iOS etc.

Choice of Migration steps:

There are mainly three ways of migration like cutover, staged and hybrid migration. Most newer versions of Exchange support hybrid deployment. It means that you can maintain some of the user mailboxes on the cloud while others on the on-premise server according to your wish. If you don't want the complications of coexistence scenarios then you can opt for either a staged or cutover process.
Office 365 Secure Migration
By using EdbMails you can migrate without any problems. It works best and is one of the easiest to use and intuitive tools out there. Thanks to its reliableness and secure migration process, it is used and trusted by thousands of IT admins across the globe.