If your organization is decided to migrate to office 365 but there is no appropriate native method to migrate between office 365 tenants. Migration between office 365 tenants is quite risky. And if you want to migrate without any difficulties you can use third party tool like EdbMails Office 365 Migration tool which is built using advanced algorithms and also has the advanced features.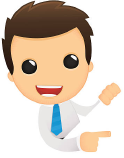 Scalable and High performance Office 365 migration
EdbMails – Office 365 Migration can accomplish your existing Office 365 tenant to another Office 365 tenant migration project effortlessly.


Office 365 Migration Features
Granular Migration of Office 365 mailbox can Migrate Emails, Contacts, and Calendar, task etc.
Office 365 Migration will be Incremental and will not create any duplicate items on consecutive migration from the same computer
Office 365 Public folders to Office 365 Public folders Migration
Office 365 Server Archive mailbox Migration
Migrates all on-premises exchange mailboxes to Office 365.
Support for batch Office 365 migration or as individual mailboxes
Supports office 365 migrations from Exchange Server 2007, 2010, 2013, 2016 and 2019.
Supports automatic mapping or manual mapping method to map source and destination mailboxes.
Supports different languages and also special characters.
Supports Selective item migration.
No restrictions on mailbox size as it migrates any size mailboxes from live exchange server to office 365.
Safe and secure migration as its data will be securely encrypted and also prevents from data loss.
Reconnects automatically and progress the migration during discontinuous internet connection.
Simple and easy to use straightforward interface.
Guarantees Zero down time as the current deployed server will be continuously running and accessible during migration.
Facility to load CSV mailboxes names to source and target server for the missing mailboxes
Steps to perform Office 365 to Office 365 Migration
Login to EdbMails application and select Office 365 Migration option, to proceed click Continue.

Enter the Office 365 account credentials and Login to the source office 365 account.

After successful login, authenticate the listed office 365 mailboxes and Click Continue.

Select single / multiple mailboxes that you wish to migrate. And then click Migrate to Destination Office 365 to proceed. Here you can also select the folders which you wish to exclude during migration.

Enter the Office 365 account credentials to connect to your Destination Office 365 tenant and click Login to Office 365.

After successful login to destination office 365 account, authenticate the listed office 365 mailboxes and Click Continue to Mailbox Mapping.

Map the required mailboxes from source office 365 mailboxes to the target office 365 mailboxes and Click Migrate Office 365 to Office 365.

During migration operation it shows the detailed progress as shown in the screenshot below.

Once the migration is completed, Migration Operation has been Completed message will be prompted.
To know more please visit: https://www.edbmails.com/pages/office-365-migration-features.html