Since its release, Office 365 has quickly developed regarding the features and usage. What was released as a reasonable and simple to use. Office 365 setup can be used for small, medium-sized and Corporate organizations for their email communication and document storage etc. With that development, however, additionally comes with complexity like migration, backup of emails.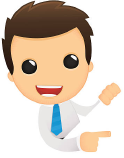 Scalable and High performance Office 365 migration
EdbMails – Office 365 Migration can accomplish your existing Office 365 tenant to another Office 365 tenant migration project effortlessly.


In this smart digital book, you'll get a survival reference for handling the procedures associated with planning, migrating to and managing your new Office 365 setup. Learn key contemplations to enable your organization to benefit as much as possible from the new stage, including:
Assessing your new current environment
Optimizing Active Directory (AD) for Office 365 and Azure AD
Preparing for your migration
Ensuring security and compliance in your new AD environment
EdbMails Office 365 Migration Tool
For above migration if you are a large organization with an many user mailboxes to take care off and want to migrate mailbox to Office 365, then your best bet is to use EdbMails Office 365 Migration tool. With features such as Incremental migration, auto-connectivity, direct mailbox migration, etc, EdbMails ensures seamless migration of all your Exchange mailboxes to Office 365.