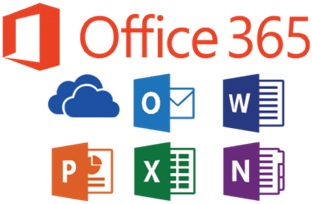 Since its release, Office 365 has quickly developed when it comes to its features and usage. Moving to the cloud is not considered a taboo anymore. Businesses make the most use of cloud applications since its considered very practical. With so many advantages as outlined below, it seems like a perfect choice for users to simply change over to Office 365. But as haste makes waste, it is necessary to adopt prudent practices before performing migration to Office 365. There are certain caveats to understand like backing up of data, dealing with data loss, security issues etc. In this article, we are going to learn elaborately how to be armed up for any consequences.
Compelling advantages to migrate to Office 365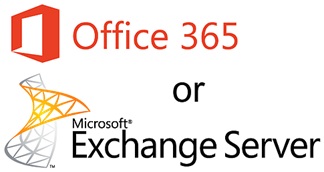 No compulsion to be tied to a single PC and employees can access important documents or reply back within minutes from their smart-phones even during vacations or holidays. Critical business transactions with customers are therefore saved.
Cloud storage offers 24/7 accessibility and it functions as a sort of virtual backup.
There are no infrastructure or expensive server maintenance issues.
Upgrades happen instantly and take place in the background with the end user hardly perceiving it.
Latest updates and security patches always ensure up-to-date data security.
Critical data is protected from thefts, malware attacks, ransomware threats, natural catastrophes and fire mishaps.
Collaboration is the talk of the town in any organization. Team work, discussions, presentations, meetings are part and parcel of any project. Office 365 offers a plethora of apps like SharePoint, Groups, Teams, OneDrive to support these activities in addition to the usual mailbox.
Office 365 is supported on multiple devices like PC, iMac, Android.
Different business plans offered by Microsoft make it highly attractive for companies to select the one that suits their needs. Plans are flexible and even come with a trial version of one month to test all the latest features.
Legacy Exchange Servers and Windows Server environments might stop getting support from Microsoft. Older versions of Exchange and Exchange 2003 may not be compatible with the latest migration tools.
Microsoft's Spam filters keeps away junk e-mails.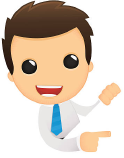 Scalable and High performance Office 365 migration
EdbMails – Office 365 Migration can accomplish your existing Office 365 tenant to another Office 365 tenant migration project effortlessly.


Types of Office 365 migration from Live Exchange Server
Before you rush to migrate to Office 365, there are certain noteworthy and important points to be considered. Decide what works out the best and ask yourself few questions to suit your needs.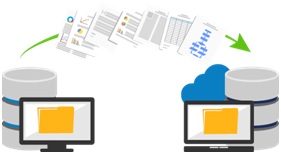 What is the cost and time involved for the migration operation.
What amount of data needs to be migrated.
What version of Exchange Server you currently have.
Is everyone prepared for the migration.
There are different types of migration. A few are listed below
Cutover Migration: All the mailboxes, contacts, distribution groups of Exchange version 2003, 2007, 2010, 2013 can be migrated to Office 365 in a single migration. You can migrate either with Setup wizard or Exchange Admin Center. With setup wizard you can migrate 150 mailbox and with Exchange Admin Center you can migrate more than 150 to 2000 mailboxes. There is however no option to selectively migrate items. This migration is also not suited when the user has more than 2000 mailboxes due to the time it takes.
Staged Migration: This is also called as batch migration which means, migrate all mailbox database in batches. For 2003 and 2007 Exchange version it is very useful, and more than 2000 mailboxes can be migrated in staged migration.
Hybrid Migration: In this migration you can migrate large size of mailbox means more than 150 mailboxes within a short time. This method is available for 2007, 2010 and 2013. More information about the different migration methods can be found in our blog Best practices for Office 365 Migration and in this link from Microsoft.
Migration by PST: One of the caveats of this type of migration is that it will require the IT administrator to be present physically on-site. This procedure generally involves exporting Exchange mailboxes to PST files and then migrating it to Office 365 environment. It is recommended not to use PST migration when dealing with IMAP accounts since IMAP only stores the mail headers and not the actual mail itself in most cases.
Limitations of Office 365 migration using native tools/methods
If you have Exchange 2010 or higher then you can make use of Microsoft Exchange Deployment Assistant to plan your migration. There are also options such as cutover migrations which allow for directly mailbox migrations from source exchange server to Exchange online, however, this is feasible only for the small number of mailboxes.
One needs to possess a good command over Powershell scripts for native Microsoft migration. No doubt, one can learn the skills by doing it. But without proper experience, it might be time consuming or even worse result in loss of data.
Cutover migration is not suited for migrations involving more than 150 mailboxes.
There are no filter options available to migrate mails selectively. The whole mailbox needs to be migrated which might not prove to be very useful if a user has recently performed migration.
Users looking to migrate from older versions of Exchange, have to first migrate to the recent versions and then change over from that point.
Native methods also suffer from data loss and network issues. If a migration process is interrupted between, there is no way to continue from where it was stopped.
Interruptions cannot be taken lightly in services like finance markets, health-care units etc.
Large file size data, public folders, archive data or e-mails with big attachments are not easily migrated to Office 365. The Microsoft page mentions that during migration of public folders, there is a downtime to expect during which the public folders are not accessible to anyone.
Migrating data from all apps such as OneDrive, SharePoint, Teams is tricky and cumbersome.
The workloads while performing migration are detailed in this article from Microsoft.
How to perform migration to Office 365 effectively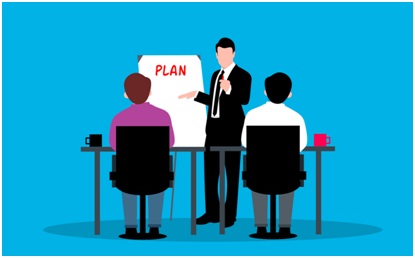 Pre-migration strategy
Study the licensing options in detail: Yes!This is rather important even if it might sound trivial at first. Choosing a licensing option that suits the requirements of your organization will save you from a lot of headaches later on. It is not as easy as it sounds, considering the sheer variety of licensing choices that are on the table. You might also want to consider the chances of getting discounts when considering Office 365 migration. The best approach here would be to prepare a list of all the working groups performing various functions in your organization and make a rough approximation of what kind of license each user would require for his/her use case.
Planning is half the battle won: Make your employees familiar with the new environment. Keep everyone in the loop by informing them the time it takes for the entire migration process. Chalk out alternate plans and be prepared in advance for unforeseen disasters. Backup all your important data ahead of the migration process. This can't be stressed enough time and again. Decide on the date to perform the migration and cross-check that important appointments with clients do not coincide on the same day. If possible be flexible with the dates.
Invent an inventory of items: Collecting and making details about the existing environment is very crucial. It helps to fall back in the event of a failure or get to know immediately if something has badly screwed-up. A rather comprehensive but not exhaustive list includes
Collecting the number and size of mailboxes including public folders.
Names and email addresses of the users.
Configurations of servers and the versions used.
Network details such as DNS hosts, firewall and proxy configurations.
SharePoint online sites and OneDrive users.
Keeping a list of e-mail addresses of employees who have left the organization.
List of deleted e-mail addresses.
Operating system version and Service packs installed.
Review and Survey existing environment. Keep a small but handy check-list to review the current scenario for example
Current network capability and whether it can support migratio.n
Asking all the employees to backup their data.
Reviewing security policies for compliance.
Devices of end users might not be fully compatible with the migration. Users need to be trained and informed to upgrade to the latest versions.
Use of a third party tool or plan to perform manual migration.
Archiving mails that are no longer needed.
Upgrade the current operating system that supports Office 365 applications.
Setting up Office 365 Environment. Before performing the final migration, it is necessary to first setup and configure the target environment.
Choose the licensing that suits your needs.
Assign licenses to the users and admin correctly.
Configure various applications like OneDrive, SharePoint.
Perform test migration with few data items to check whether migration for large amount of data can be undertaken.
Post-migration strategy
You are ready to move to the next stage and migrate data, once the above mentioned tasks are fully completed. To overcome the limitations of native migration, you can utilize EdbMails Office 365 Migration toolto achieve a stress free migration. Continuing further, here is a check-list of To-Do items post migration.
Office 365 permissions and security. Cross check whether all the Office 365 content and apps have the required security permissions. Enable Multi-Factor authentication if not already done.
Timing and Dates are the key. The first and rather the most important thing to check after migration is data consistency. Have all the mails been exactly migrated as they were at the source? Are there any missing entries in dates and time? Have all the mail-attachments migrated etc. It is important to wait for a few days and also ask your employees to check for any mismatch of data before cutting the party cake. If there is any mismatch, you can perform selective migration from the bits and pieces you have.
Mail re-routing. Mails from the old Exchange Server need to be re-directed to the new account.
Verification of Mailbox permissions and SharePoint Data. It must be verified whether mailbox permissions, SharePoint sites and data have been correctly migrated.
Deactivate/Decouple your source Exchange Server. It makes sense to test the new waters for at least 6 months before pulling the plug from the old environment and finally saying it goodbye. Only when everything is working flawlessly in the new migrated space, you can de-attach yourself from the old one.
EdbMails Office 365 Migration Tool. The perfect choice!
If you are planning to move your Exchange Server data to Office 365, then look no further. Your best bet is to use EdbMails Office 365 Migration tool. This tool is very handy and convenient to migrate data without involving the above mentioned complications with the native method. Some of the impressive features of EdbMails Exchange to Office 365 Migration are
Fast, reliable, incremental migration with no-duplicate data on target server
Auto-connectivity during intermittent internet connections.
Selective migration to migrate only the mailboxes of your choice
Direct migration of mailboxes from Live Exchange Server to Office 365
Complete access to current mailboxes even during the migration.
Does not require any advanced technical knowledge to use the tool.
Public folders can easily be migrated without suffering downtimes.
Offers complete data security with a one-one migration. Data is not stored anywhere in the middle.
24/7 customer service to help you resolve any problems you might encounter.