Most of the companies are now migrating into Office 365 from their old Exchange Server. It can be migrated in a variety of ways. Main among them are cutover, staged and hybrid migration. And it is common to use hybrid migration. However, the fact remains that hybrid migration is not as easy compared to cutover migration or even staged migration.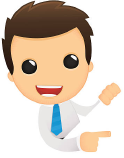 Scalable and High performance Office 365 migration
EdbMails – Office 365 Migration can accomplish your existing Office 365 tenant to another Office 365 tenant migration project effortlessly.


Hybrid is often preferred, as it gives better control to the admins and any issues that might occur can be fixed before moving entirely to the new environment. This provides you with the flexibility of being able to use all the features presently configured and enabled in your on-premises server, while also testing out the new enhancements that come with Exchange online. Hybrid migrations have some constraints, the notable one being the fact that only Exchange Server versions above 2010, updated to the latest available patch version, are supported.
Which migration is needed either minimum hybrid or full hybrid migration?
Well, to be able to answer this question properly, first we should know what a Minimal Hybrid setup is. So, let us delve further into this topic:
Minimum hybrid migration:
Compared to full hybrid migration, this is a very quick method. So, it is also called Express migration. Full migration is not quick method but it will support to extra features like archiving, multi -media, free or busy scheduling, e-discovery with sharepoint.
Let me now discuss about Full hybrid migration:
As already mentioned, if your organization wants extra features like archiving tools, multimedia or e discovery then full hybrid migration is needed. And due to some reasons, any company takes more time for migration process then also full hybrid migration is needed.
In which scenarios are full and minimum is required?
Some organizations do not need new features. Because they running their organization without use newly updated features. So, in that organization minimum hybrid migration is useful. Small organizations or some other medium organizations may not use some advanced technology but they want their security. For these company's hybrid migration is suited.
If your organization intends to make use of some of the more complex features of Exchange such as information archiving for regulatory purposes or other group workflow collaboration features such as VoIP, video conferencing etc., then you might want to consider going with full hybrid migration.
If you think to move your mailbox to Office 365 permanently or you think to extend migration period then you need full hybrid migration. If you want to quickly move then minimum migration is enough.
Full Hybrid and Minimal Hybrid Office 365 Migration Conclusion:
Finally, we can conclude that for small scale migration projects that doesn't involve configuring a lot a of advanced features, minimum hybrid migration is enough. But if you are looking at a long-term hybrid deployment strategy that can fully utilize all advanced features, then full hybrid migration is needed. For better migration results use EdbMails as it happens to be the best software tool available.