Many organizations are looking at migrating their On-premises Exchange server to office 365 to take the advantage of cloud service. More over office 365 is maintained and manged by Microsoft. Office 365 is an enterprise email service at a very nominal price per month with many new features.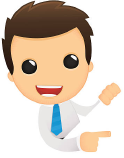 Scalable and High performance Exchange migration
Exchange Server Migaration to any destination is with multi threading capability with throttling management can make your migration fast and high performance.


Its online Cloud service, you can access the data from anywhere. And from any device. You can access the mails and other data from Desktop Mobile. Laptop etc.
Office 365 is integrated with Outlook, MS word, Excel, Power Point, One drive storage.
Office 365 give you a privilege of storing 50 GB space. If you need more space for any of your mailbox account, you can increase it accordingly.
Microsoft Office 365 servers are maintained and manged by Microsoft Data centres. Security and safety of your data is taken care with high precision. You can relax about the safety and security of the data. The data centres have advanced software which monitors for virus attacks, data integrity, malicious software, etc. for 24 /7.
Any updates with Office 365 and security updates are taken care by Microsoft. They will update to the latest version.
Administrators who have earlier migrated Exchange mailboxes to Office 365, he would tell you that it is not an easy job. You must prepare a lot and test several scenarios before going for the migration.
Pros and Cons of Exchange migration to Office 365
Select the Exchange server to office 365 migration methods

Selecting the migration method is an important task Exchange Administrator. There are multiple Exchange migration methods to migrate Exchange mailboxes to Office 365. You need to choose the method depending on the Exchange version and the number of mailboxes to be migrated. Below is the list of migration methods

Cutover migration
Cutover migration, also known as Express migration is the simplest of the bunch. You can perform cutover migration on Exchange Server 2003,2007,2010 or 2013. One of the major advantages of using cutover migration is that it performs a direct migration of all mailboxes at once and you can start from the Exchange Admin Centre (EAC) itself. While you can migrate upto 2000 mailboxes using this method, it is recommended only in case of very limited number of mailboxes as it would take a lot of time to create and migrate 2000 users. Additionally, this type of migration is best avoided when dealing with user mailboxes that are excessively large as the migration process can take unusually long.
Staged migration
This is also called as batch migration which means, migrate all mailbox database in batches. For 2003 and 2007 exchange version it is very useful, and more than 2000 mailbox can be migrated in staged migration.
Hybrid migration
Hybrid Migration is an advanced approach, which is available for exchange 2010 ,2013 and 2016. Here it can provide both on premises and office 365. And also, it requires Active Directory synchronization it is between source and the target server.
In hybrid migration also has full or minimum hybrid. Full hybrid is most complex. Minimum hybrid is available for Exchange 2003 and 2007 servers and it is applied for small and medium organization.

Batch Migration

To predict the migration time, it depends on number of items in the mailboxes. Also, it depends on the type of the mail item. It is always difficult to tell the approximate time for migration. So, it is always advisable to migrate the data in batches., it is wise if you create multiple batches and divide the data for better migration

Plan your Exchange Migration

You should have an Office 365 plan that suits your requirements. Also, you should have all the details to start and complete the Office 365 migration.

Pilot migrations

Before executing the actual migration, you should run some trial pilot migrations. Try to migrate a small set of mailboxes. If these pilot migration works, then you can try to run larger batches. Using EdbMails Demo version you can migrate all your mailboxes. It will migrate 30 items form each and every folder. This includes Calendar, contacts, Tasks, Notes, etc…

Mitigate downtime

Migration can impact the availability of the Exchange Server. For example, while you run a migration in Exchange Server 2003, then the mailboxes will become unavailable. It's always advisable to mitigate such issues.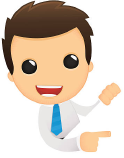 Scalable and High performance Exchange migration
Exchange Server Migaration to any destination is with multi threading capability with throttling management can make your migration fast and high performance.


Verify Exchange Server version
If you have Exchange Server 2007 and 2010, then you will have to make several changes in Exchange environment. Migration essentially depends on the version of Exchange Server.
Verify Outlook version
Outlook version like 2007 and 2003 are not compatible with Office 365. So, if you are planning to use Outlook web application, you should have a latest version of Outlook for your end users.
Don't depend on Office 365 migration tool
Many third-party tools make the migration process completely automated. You can easily migrate either Offline EDB files or Live Exchange Server to Office 365. Just verify the migration with demo version and decide how to migrate your Exchange server to Office 365.