Many organizations are looking to migrate their On-premises Exchange server to Office 365 to take full advantage of the cloud services. Moreover, Office 365 is maintained and managed by Microsoft which is a reputed service in the market. Office 365 is an enterprise email service offered at a very nominal price per month with many new features. We have outlined this comprehensively in the previous blog post.
With its online cloud service, you can access the data virtually from anywhere and from any device.
Office 365 is integrated with Outlook, MS word, Excel, Power Point, One drive storage and SharePoint making it a mixed bunch.
Office 365 gives you a privilege of storing 50 GB space. If you need more space for any of your mailbox account, you can increase it accordingly.
Microsoft Office 365 servers are maintained by Microsoft Data centres. Security and safety of your data is taken care with high precision which gives peace of mind. The data centres have advanced software which monitors for virus attacks, data integrity, malicious software, etc. 24 /7.
Any updates and security patches are taken care of automatically by Microsoft. You are guaranteed to get the latest updates without any manual interventions.

Administrators who have earlier migrated Exchange mailboxes to Office 365, consider the migration process a difficult task. You must thoroughly prepare beforehand and test several scenarios before starting the actual migration.
Pros and Cons of Exchange migration to Office 365
Selecting the Exchange server to Office 365 migration methods
Selecting the migration method is an important task of the Exchange Administrator. There are multiple Exchange migration methods to migrate Exchange mailboxes to Office 365. You need to choose a method depending on the Exchange version and the number of mailboxes to be migrated. Below is a list of migration methods.
Cut-over migration
Cut-over migration, also known as Express migration is the simplest of the bunch. You can perform cut-over migration on Exchange Server 2007, 2010 or 2013. One of the major advantages of using cut-over migration is that it performs a direct migration of all mailboxes at once and you can start from the Exchange Admin Centre (EAC) itself. While you can migrate upto 2000 mailboxes using this method, it is recommended only in case of very limited number of mailboxes as it would take a lot of time to create and migrate 2000 users. Additionally, this type of migration is best avoided when dealing with user mailboxes that are excessively large as the migration process can last unusually long.
Staged migration
This is also called as batch migration which means, migrate all mailbox database in batches. It is useful for Exchange version 2007 onwards and more than 2000 mailboxes can be migrated in staged migration.
Hybrid migration
Hybrid Migration is an advanced approach, which is available for exchange 2010, 2013 and 2016. Here, it provides both on premises and Office 365. It requires Active Directory synchronization between source and the target server. The hybrid migration has two types. Full hybrid is the most complex one. Minimum hybrid is available for Exchange 2007 server and it is applied for small and medium organization.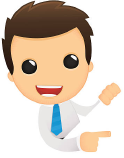 Scalable and High performance Exchange migration
Exchange Server Migaration to any destination is with multi threading capability with throttling management can make your migration fast and high performance.


Batch Migration
To predict the migration time, it depends on number of items present in the mailboxes and the type of the mail item. Since it is difficult to predict an approximate time required for migration, it is always advisable to migrate the data in batches. It is wise if you create multiple batches and divide the data for better migration.
Plan your Exchange Migration
Before you start with Exchange migration, you need to consider your destination Office 365 license plans that suit your requirements. Additionally, you should have all the other details like the duration, volume of mailboxes etc to start and complete the Office 365 migration which is detailed in this article.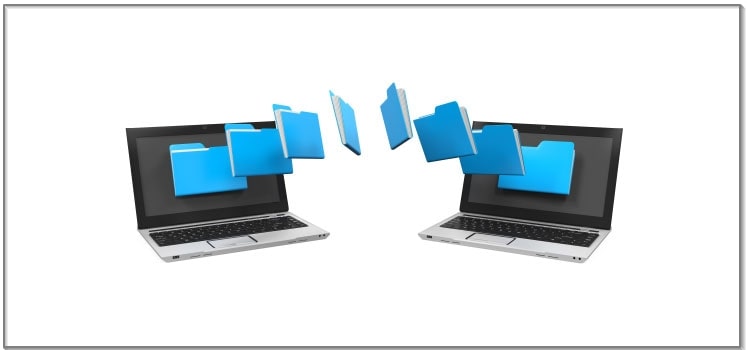 Pilot migrations
Before executing the actual migration, you should run some trial pilot migrations. Try to migrate a small set of mailboxes. If these pilot migrations work, then you can safely run larger batches. Using EdbMails demo version you can execute pilot migration conveniently. It will migrate 30 items from each and every folder. This includes Calendar, Contacts, Tasks, Notes, etc.
Mitigate downtime
Migration can impact the availability of the Exchange Server. For example, while you run a migration on the Exchange Server using the native Microsoft migration as described in this post, then the mailboxes will become unavailable during that period. It's always advisable to mitigate such issues timely.
Verify Exchange Server version
If you have Exchange Server 2007 and 2010, then you will have to make several changes in Exchange environment. Migration essentially depends on the version of the Exchange Server.
Verify Outlook version
Outlook version like 2007 and 2003 are not compatible with Office 365. So, if you are planning to use Outlook web application, you should have a latest version of Outlook for your end users.
Don't depend on the native Office 365 migration tool
Many third-party tools completely automate the migration process. You can easily migrate either Offline EDB files or Live Exchange Server to Office 365. Just verify the migration with demo version and decide how to migrate your Exchange server to Office 365.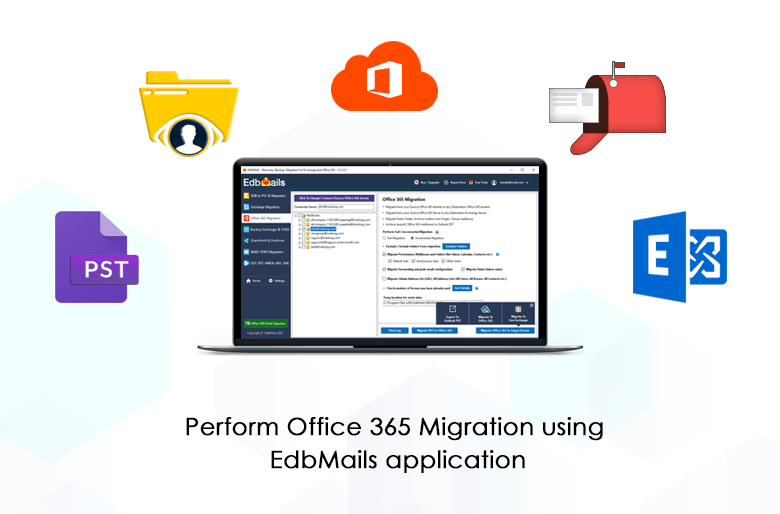 EdbMails is one of the leading Exchange migration solution that supports all the migration types as stated above. It doesn't need the execution of any complicated PowerShell scripts or commands. Here you can migrate only selected files or folders without encountering data loss. There is no need to worry about server maintenance, security issues, system updates which is the case otherwise. More information and features about this excellent tool can be found by visiting this link https://www.edbmails.com/pages/exchange-server-migration-tool.html