SharePoint admins are responsible for adding, managing and controlling the users. Adding the users to the SharePoint site is an important task of SharePoint administrators. While adding, application allows you to add the users directly and also you can add external users who do not belong to the organization. If you're working with an external user, it's best to send them invitations through email. When you create a SharePoint site, each site comes with its own Group. The name of the Sharepoint Group matches the name of the site you created. Its easier to grant access to the entire group than giving permissions users individually. Let us take an example of a Marketing Team in a company. They plan and coordinate the designs, sales and so forth. If they regularly share confidential information, it makes sense to create a group, where the individuals can collaborate among themselves without being accessed by other members.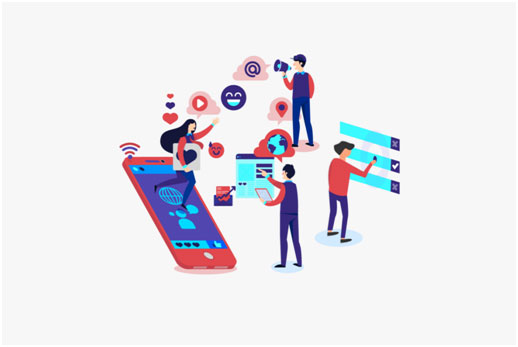 In this article, we will show you, how to add users to a SharePoint Online group.
After successful login to SharePoint application, you have to click on the gear icon at the top right corner. In the drop down menu, there is an option called 'Site Settings', Click on that to continue.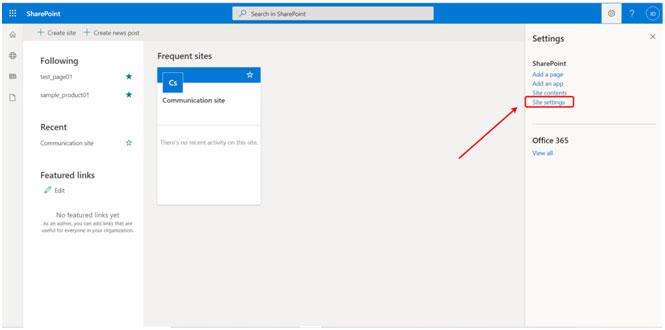 In the 'Site Settings' page, click on 'People and Groups' as shown below.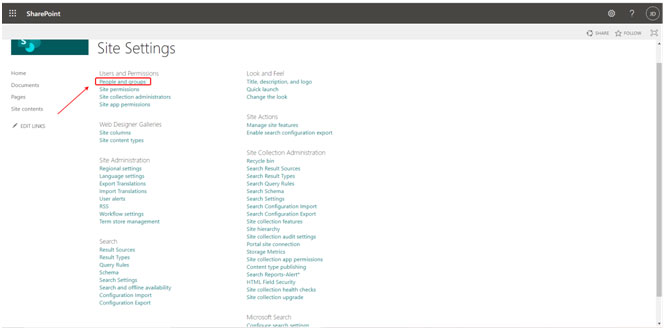 To add users, click on 'New' icon and then select 'Add Users'. You can add users to the SharePoint group directly or else you can invite them through email if the user is not a part of the organization.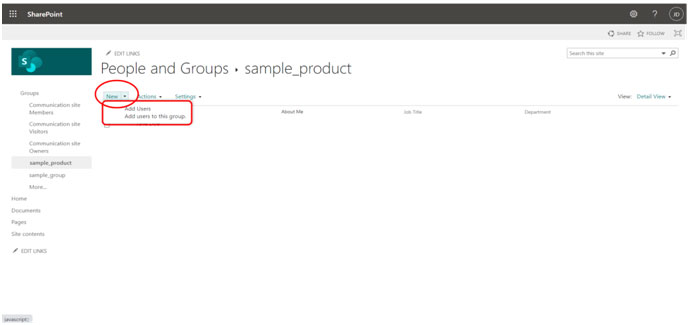 Then you will get this page to invite people. Here you should enter the user's e-mail ID or name. In the dynamic drop down menu it will pop-up the name which you have entered in text box. After that click 'Share' button.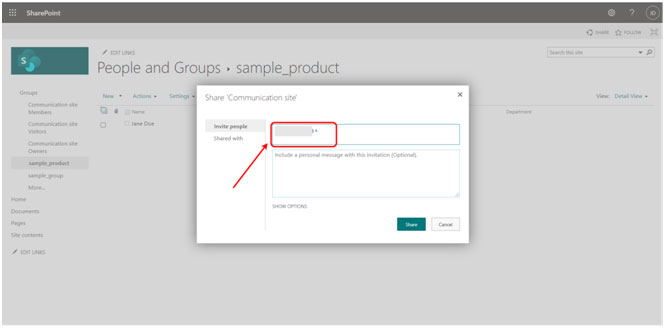 After completing the above step, the user name will automatically come under the particular group as shown in the figure below.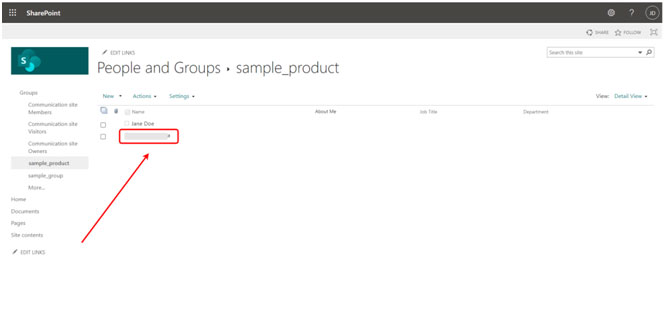 Conclusion
A SharePoint group is basically a collaborative tool where multiple people are given a common access as opposed to a single user. When individuals want to work on a confidential project, group member can be given full permissions whereas it can be restricted to the other members of the site.
Is it possible to migrate SharePoint data?
EdbMails migration tool can perform this kind of data migration. Using this software, you can migrate Office 365 SharePoint sites, lists, libraries, etc. It is also very convenient in that it supports incremental migration to avoid duplication of data and allows complete access even during the migration operation. More information about this excellent tool and the features it has to offer can be found here.