Internet Message Access Protocol is used to store and manage email messages on the mail server. Every organization plans to move mailboxes when the company changes over to a new email service provider or when company mergers happen. Also, Live Exchange Server provides high security for the organization's critical data.
In general, migration of IMAP mailboxes to Exchange server will be a challenging task if there is no proper guidance or knowledge about it. Thanks to EdbMails IMAP migration tool, you can now move data from source to the target Exchange server effortlessly. It provides a safe and secure service to migrate mailboxes from any IMAP enabled mail servers like Zimbra, Icewrap, Hotmail, Yahoo and G-suite to live Exchange Servers.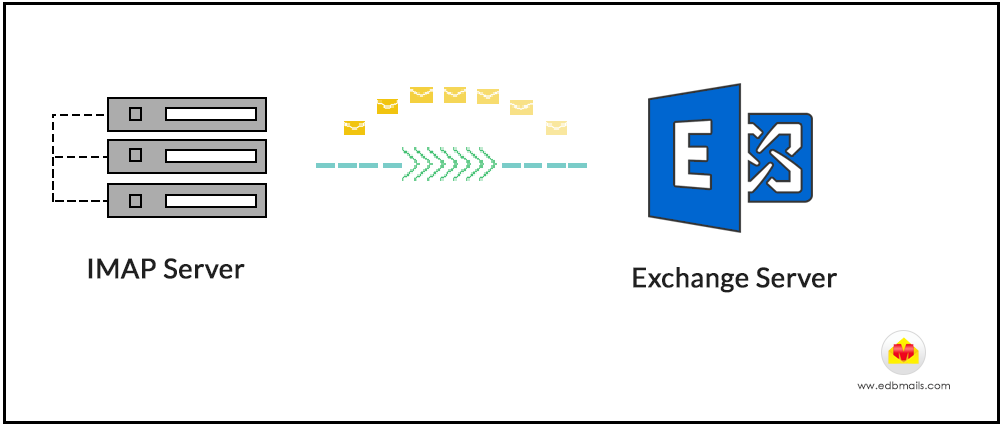 Important things to know about IMAP to Exchange Migration using EdbMails
You might be wondering 'How to perform IMAP to Exchange migration?'. That's exactly what this article talks about and gives you a walk-through describing the entire procedure. Let's now have a quick look at some of the features EdbMails IMAP migration tool has to offer.
EdbMails application automatically maps the source and target mailbox.
You can migrate selective items to the Exchange server by applying filters such as After Date, Before Date, From Address, To Address, Subject, Attachments name, Cc Address, Bcc Address etc.
To avoid duplicate items at target server, this application supports incremental migration which migrates only the newly added items.
EdbMails automatically sets the impersonation rights to Exchange server. You just need to connect the source and target servers with the appropriate credentials. The rest will be handled automatically.
After completion of migration process, the software generates detailed migration report.
The original folder structure will not be changed at the target server after migration. It maintains replica of source folder structure at target server.
How to perform IMAP to Exchange migration
Step 1: Download and install the latest version of EdbMails application using the link https://www.edbmails.com/pages/download.html.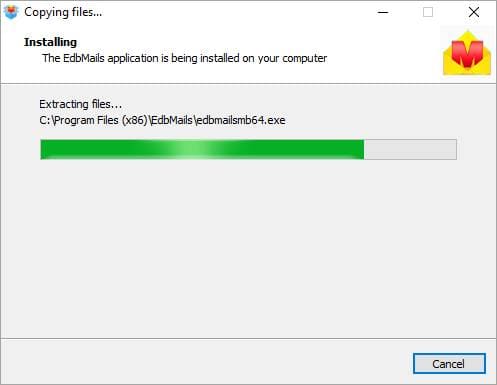 Step 2: Login to the application
Click on 'Login' button after entering your registered e-mail address and password. Or else you can also use the free trial version by clicking on 'Start Your Free Trial'. The trial version is an excellent platform to try and test out all the features. You can however migrate only 30 items per folder in the demo version.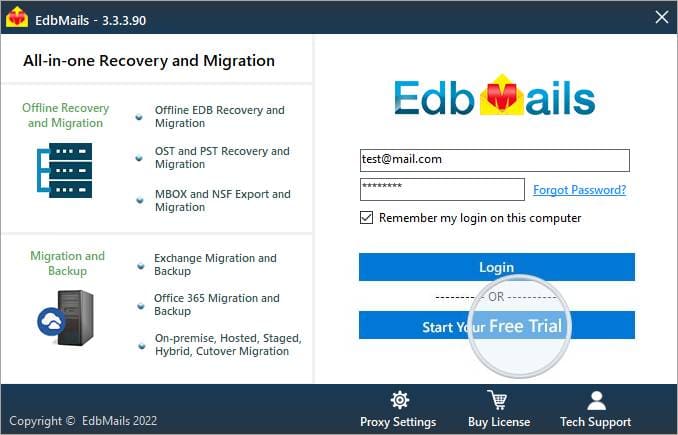 Step 3: Select type of Migration
Here you have to select 'IMAP Migration' from the drop-down to perform IMAP to Exchange migration. Click on 'Let's Go!'.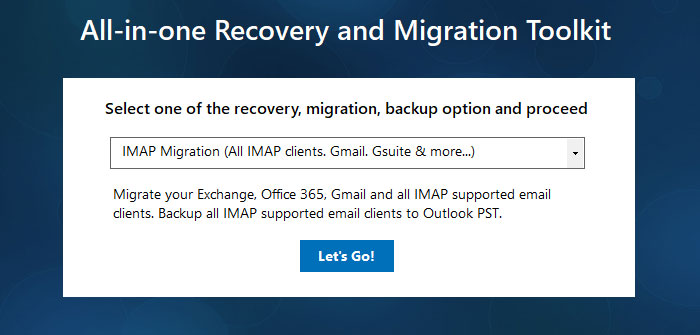 Step 4: Connect to source IMAP server
You can connect to the Single server or Multiple server. Select one among those based on your requirement. Then enter the required credentials then click on 'Login'. For more details visit https://www.edbmails.com/pages/imap-login.html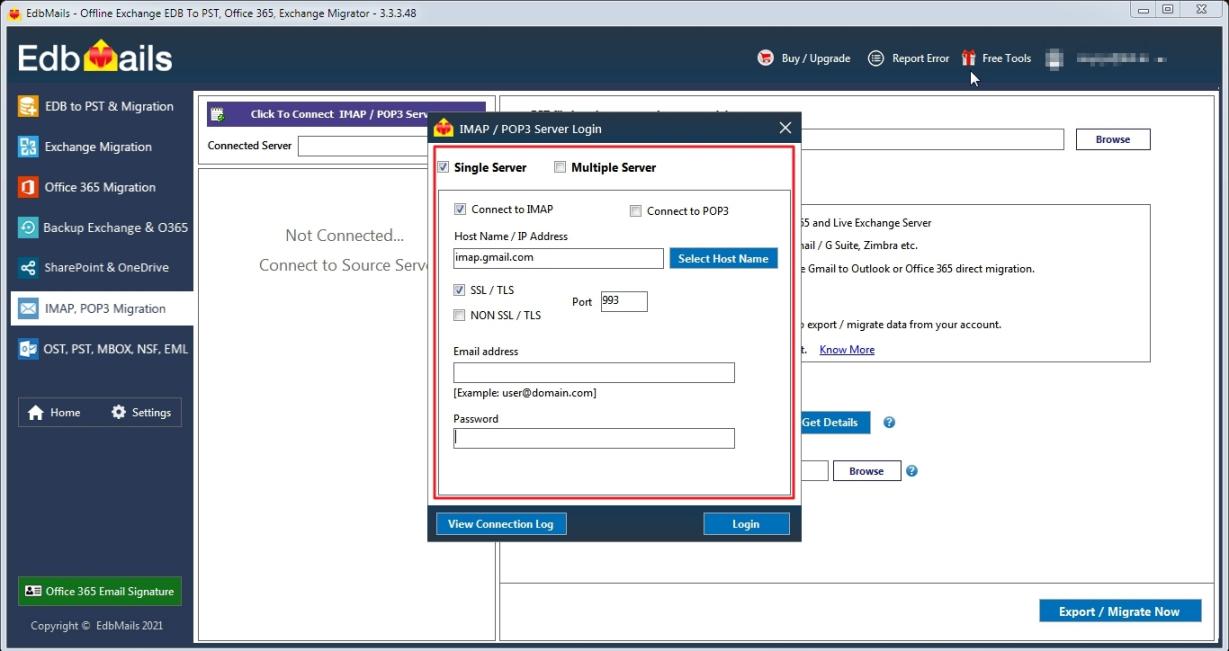 Step 5: Perform IMAP to Exchange server migration
Here you need to select mailboxes that you want to migrate by placing a check-mark. Click on 'Migrate To Live Exchange' button at the bottom to continue.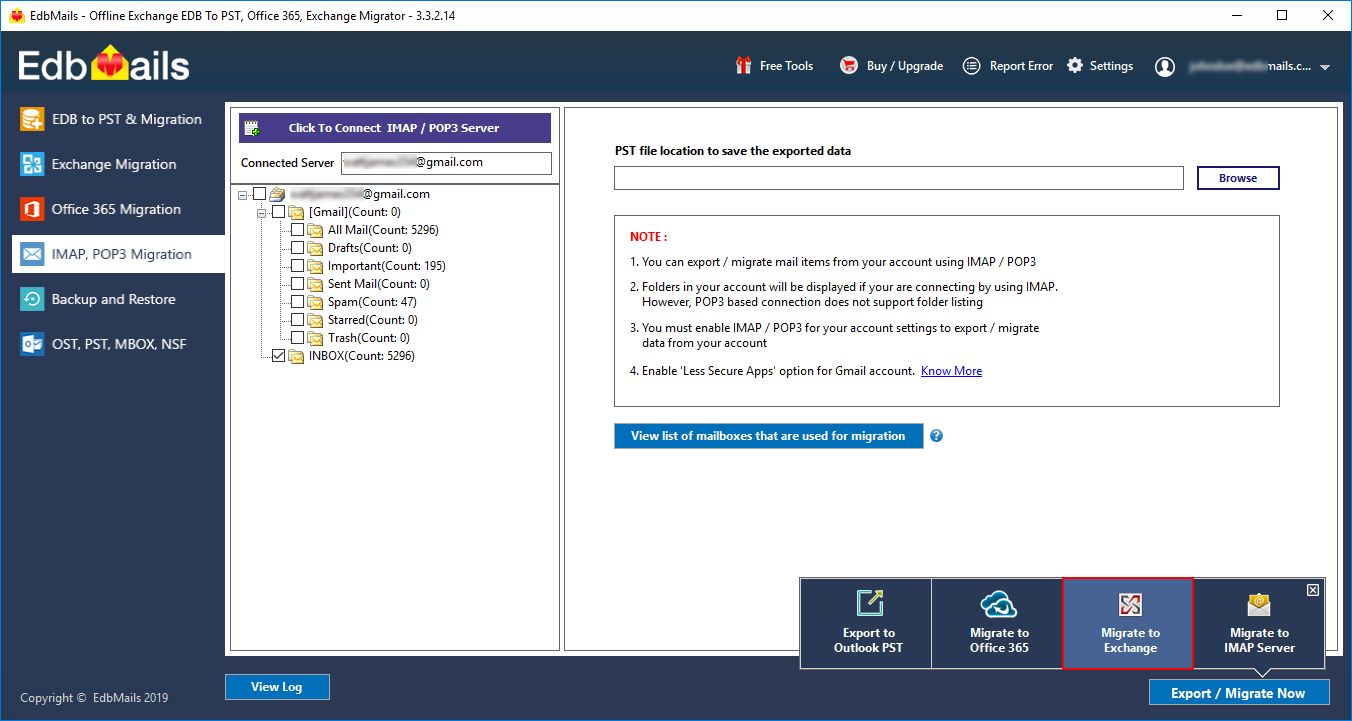 Step 6: Login to destination Live Exchange
Connect to destination server using Global Admin account. Select 'Connect to Mailbox(es)' and click on 'Next'.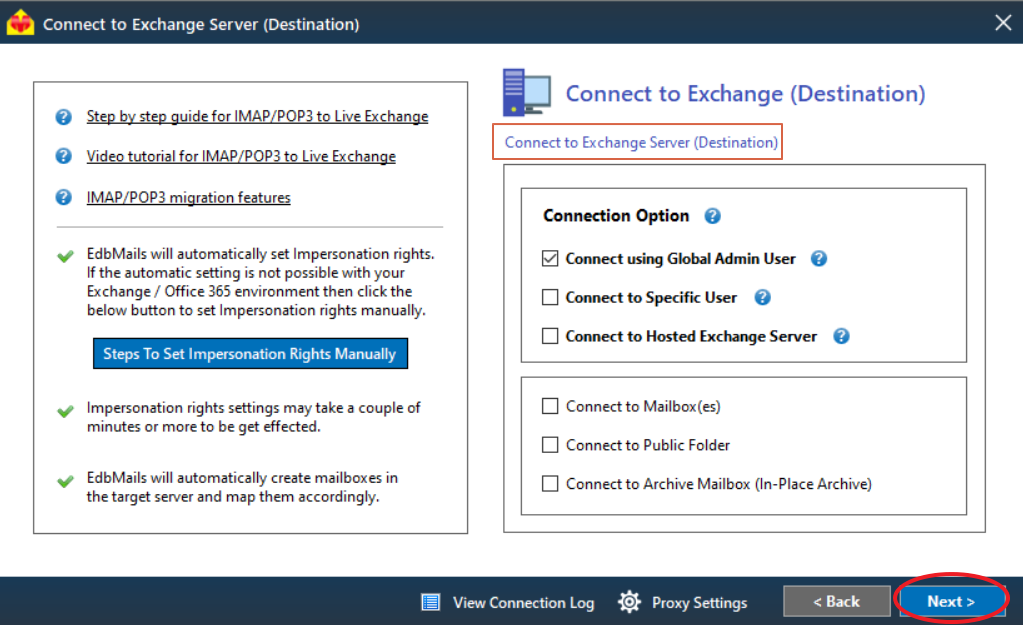 Here you can use 'Default connection' or 'Autodiscover Email' to login. You can get more information about 'Exchange connection different scenarios' and also 'Exchange mailbox(es)' from the link below: https://www.edbmails.com/pages/connect-to-exchange-server.html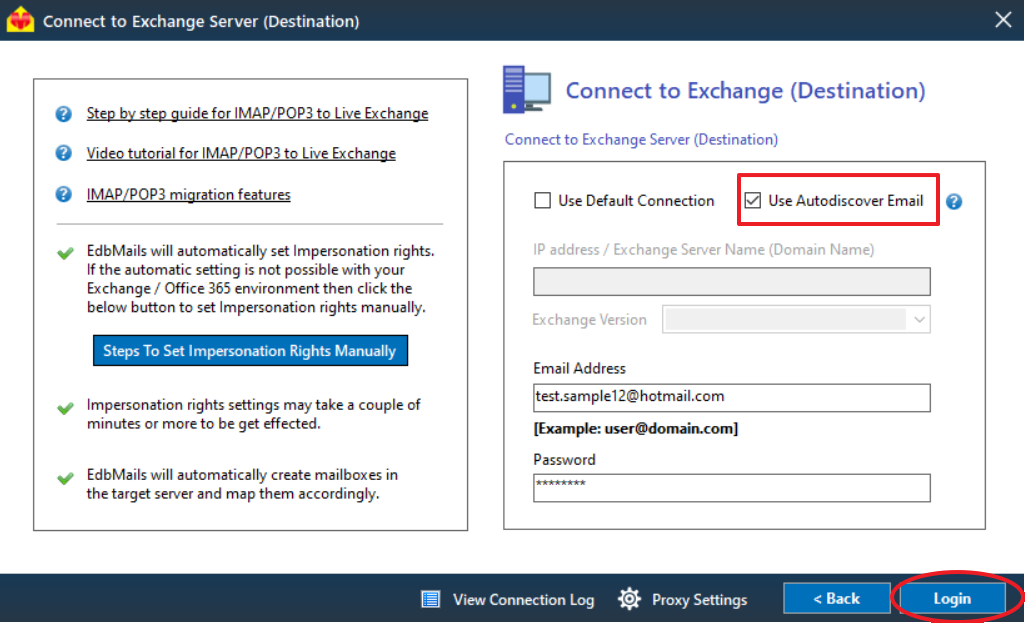 After successful login, you will be displayed a window to 'Load Mailboxes'. Here you have 3 options to choose from.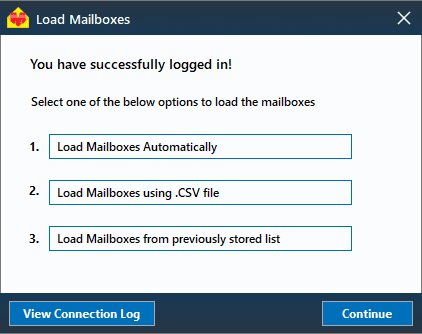 Step 7: Select one target mailbox
If for example, you load the mailboxes from a CSV file, you will get list of mailboxes. Select the target mailbox to move the mail items.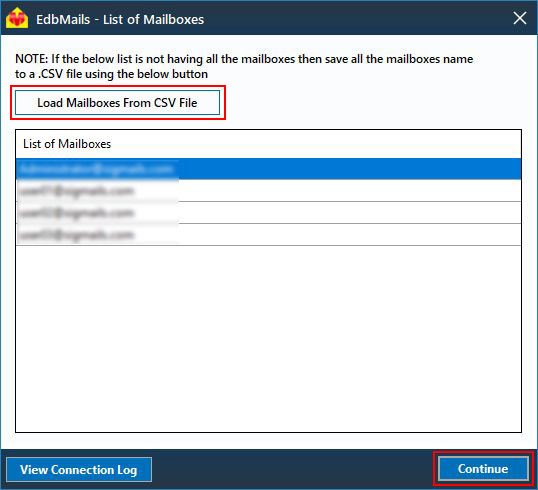 Step 8: To perform migration operation, you have to map source server and target server. Mapping mailboxes can be done in 3 different ways. Select one option and click on 'Continue'.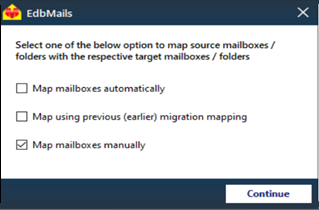 Step 9: Set the action as 'Migrate' and select target server if you have selected 'Map mailboxes manually' in previous step and click on 'Continue' button to start the migration process.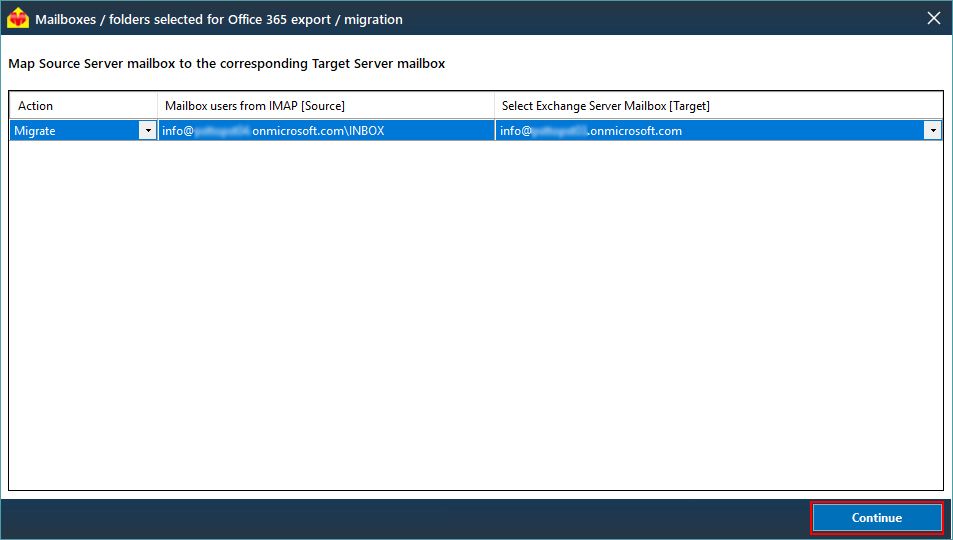 Step 10: Migration operation
After completion of migration operation, you can view the detailed information about the migration by clicking the 'View Log' button. During migration process however, you can also stop the operation any time by clicking on 'Stop' button.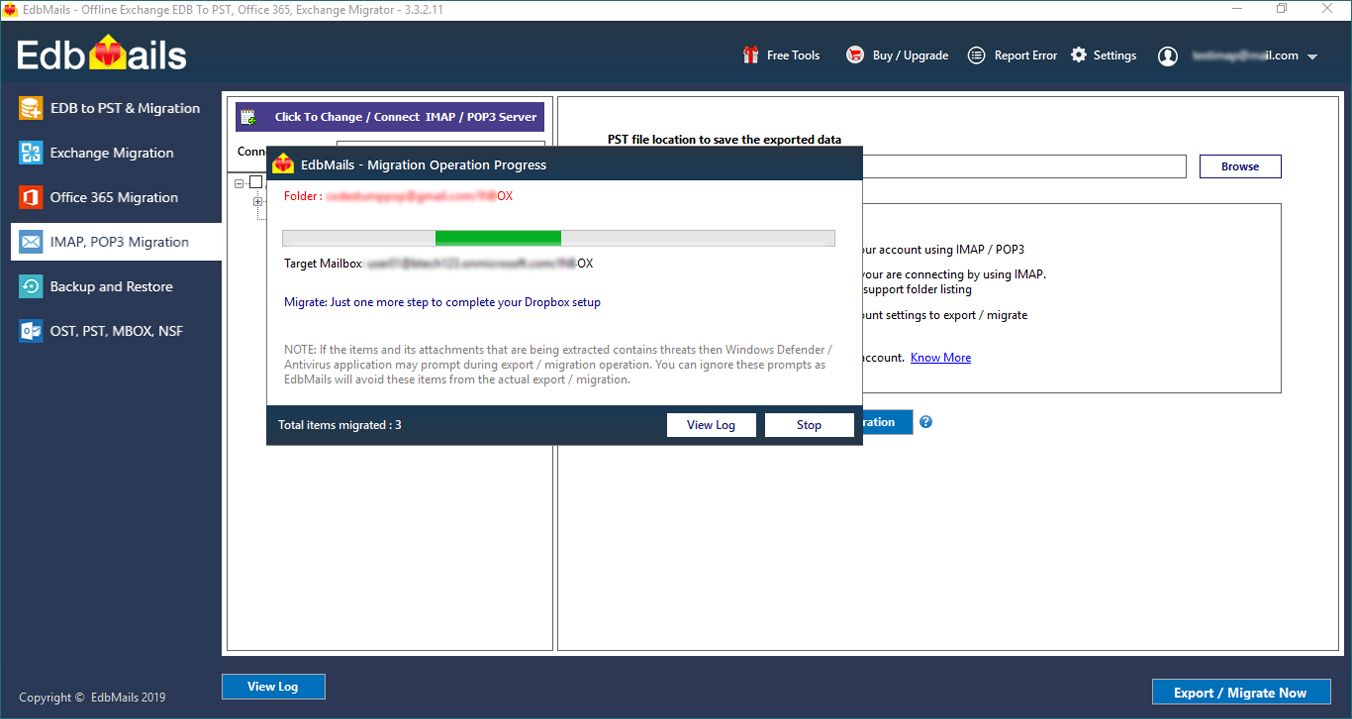 Conclusion: We have explained working process of IMAP to Exchange migration in a step by step procedure. EdbMails IMAP migration tool is one of the best solution to migrate mailboxes from IMAP to Exchange Servers. Even non-technical users can perform migration operation easily using this application.
For more information visit : https://www.edbmails.com/pages/imap-to-exchange-steps.html.