Gmail has become such a talk of the town, that there is hardly any person on the planet not knowing about this service. Even kids these days have their own Gmail address. In the tech world there are similar names which makes us go into a frenzy. Gmail, G Suite, Google Workspace, what do all these names have to deal with actually? Well, That is exactly what we are looking into in this article and we shall also see how to migrate your G Suite data to an Archive Mailbox for your Microsoft Office 365 account.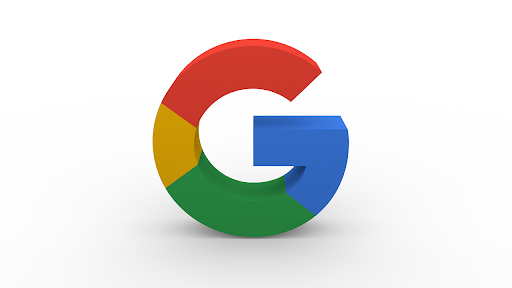 What is the difference between Gmail, G Suite and Google Workspace?
Gmail is an email service from Google in which users (non-business) can create a personal email account free of cost. As already mentioned, Gmail is strictly for personal use and it is managed by a single individual and not controlled by any IT administrator. With a Gmail account, a user can access GDrive, Calendar, Photos, Office applications etc. G Suite is a cloud based organizational account mainly used by businesses for a subscription fee. It provides an entire company access to Gmail accounts and is akin to Microsoft Office 365 but is a product from Google. It has admin features, user management across multiple users. With G Suite, an admin can manage the accounts of users across the entire organization and they get their own business domain name. G Suite is a secure and private collaboration platform. There are different editions of G Suite like G Suite Basic, G Suite Business, G Suite Enterprise which are mentioned in this article. As of October 2020, G Suite has been rechristened as Google Workspace.
In the corporate world, Office 365 is also a well-known productivity tool which provides professional, secure, and reliable email service. It is used for storage, collaboration and other services. Here, Office 365 Admin can handle all activities such as adding users, giving permissions, etc.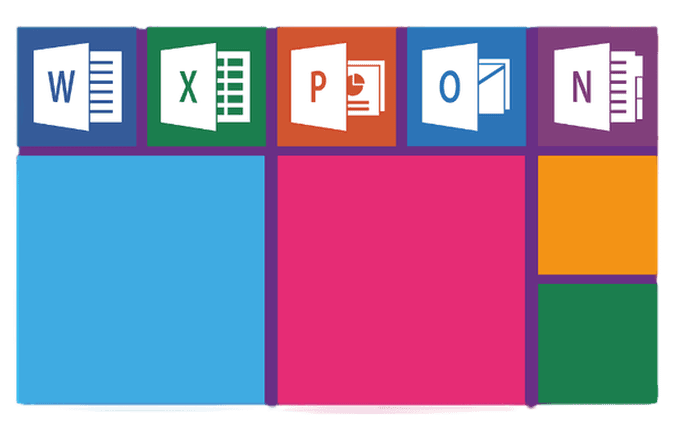 Reasons for migrating G Suite data to Office 365

After all this theory, one might now wonder what is the need to migrate to Office 365 account when they are having similar functionalities in both the cloud based business suites?. Pricing might be one factor to consider as Microsoft Office 365 has tailor-made pricing plans for enterprises. Users who are familiar with desktop Microsoft Office Suite prefer to go with Office 365. Of course G Suite also offers word, excel and other office applications. But there isn't a desktop version yet and everything must be carried out online. With Microsoft Office, you even get Outlook mail client which many organizations find it very practical to send mails right from their desktop. These mails can also be backed up safely to a PST format. Businesses who want to make use of Teams and SharePoint wish to migrate to Office 365. Security and threat protection are some of the other reasons to consider.
Is it possible to migrate using native methods?

Yes. It is possible to migrate your G Suite data to Office 365. However, they come with email size limitations. To migrate mailboxes you need to include all the email addresses of the users in an excel sheet and do manual migration which might be time consuming. The migration operation is not instant and subjected to throttling and intermediate interruptions. There are chances that migration operation might not be fully complete if the email addresses are left out when filling in the excel sheet. Some operations can be performed, but demand the use of PowerShell scripts which can be tricky for non-technical users. To find a way around the cumbersome manual methods, we introduce you to EdbMails IMAP migration tool to perform migration of G Suite data to Office 365 server. It provides safe and secure migration operation. Some of the features of this tool include incremental migration, selective mailbox data migration, automatic mapping of mailboxes between source and target server, maintenance of original folder hierarchy on target server and many more.
Migrate G Suite data to Office 365 Archive Mailbox using EdbMails
Step 1: Download and install EdbMails application
Use the below link to download and install the latest version of the application https://www.edbmails.com/pages/download.html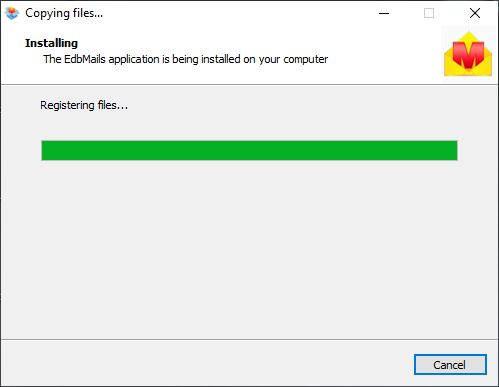 Step 2 : Login to the application
To access the services from EdbMails application, enter the required credentials to login or you can use a free trial version which allows you to migrate 30 items from each and every folder.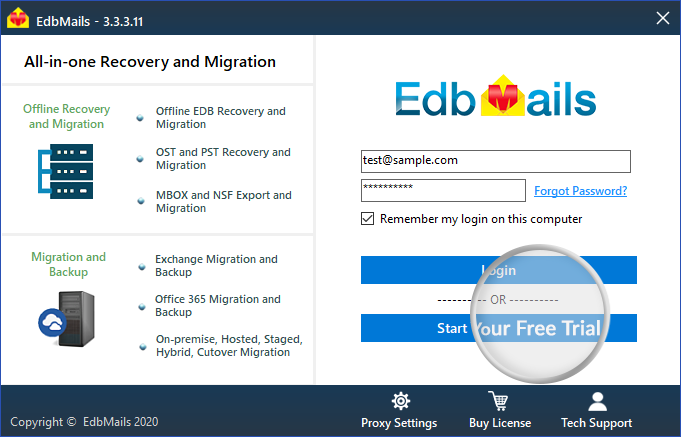 Step 3 : Select migration type as 'IMAP Migration' from the drop-down.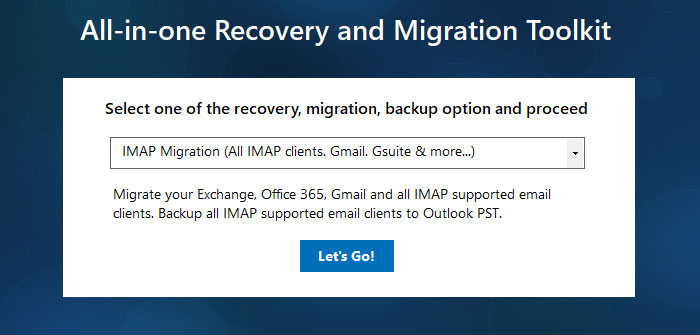 Step 4 : Connect to the source IMAP server
You can connect to the Single server or Multiple servers. Select one among those based on your requirements. Enter the required credentials and click on 'Login'. To know more about connection to single server and multiple servers, please visit https://www.edbmails.com/pages/imap-login.html
Note: Here select host name as Gmail and enter the required credentials and click on 'Login' to continue.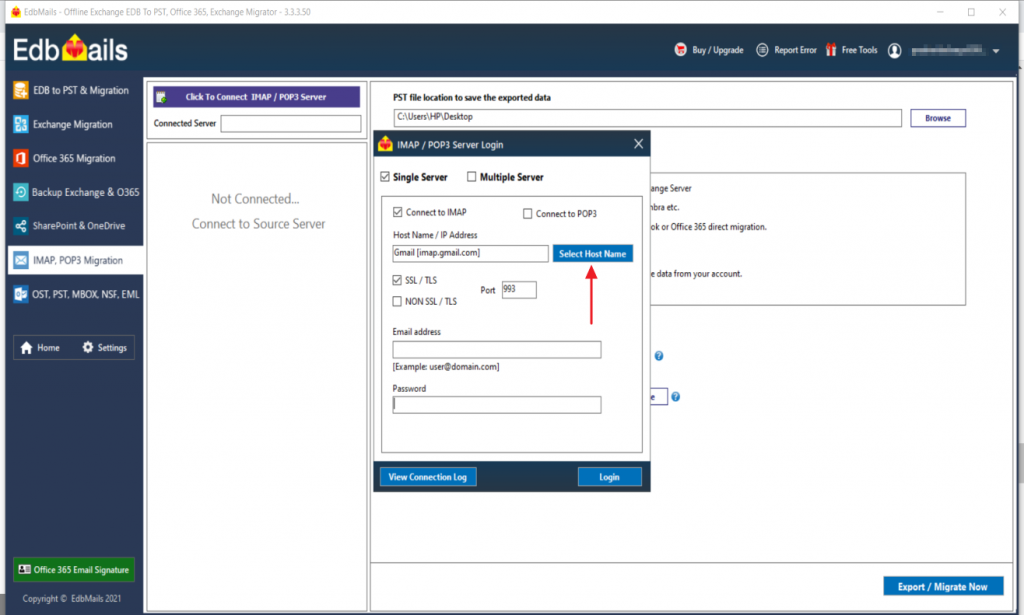 Step 5 : Select the Mailbox(es) for migration
Choose mailboxes that you wish to migrate. After that click on the 'Migrate to Office 365' button to continue.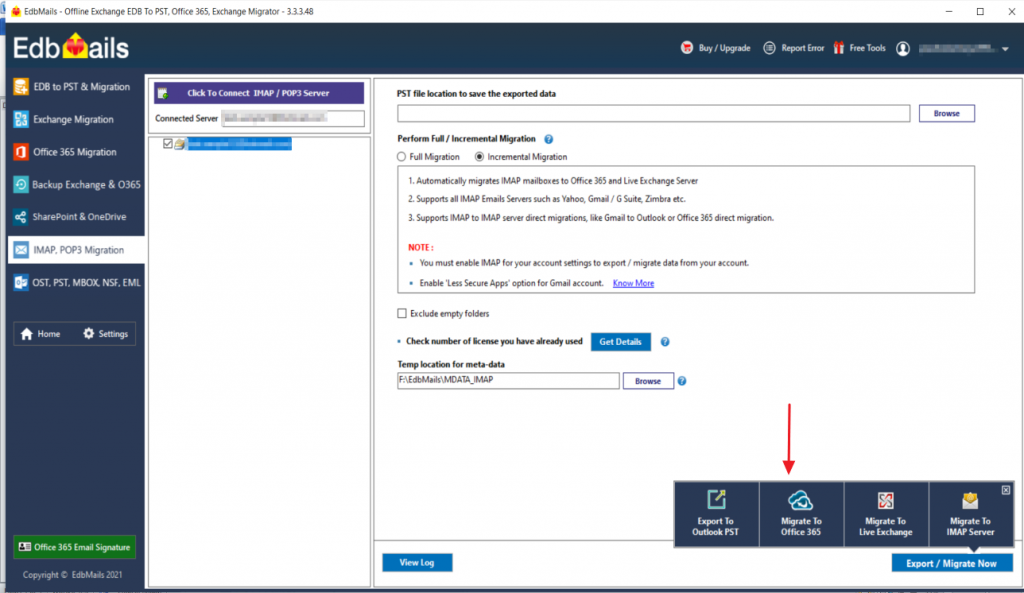 Step 6 : Connect to the destination Office 365 admin account
You need to use the Global Admin account for login and choose 'Connect to Archive Mailbox(In-Place-Archive)', then click on 'Next'.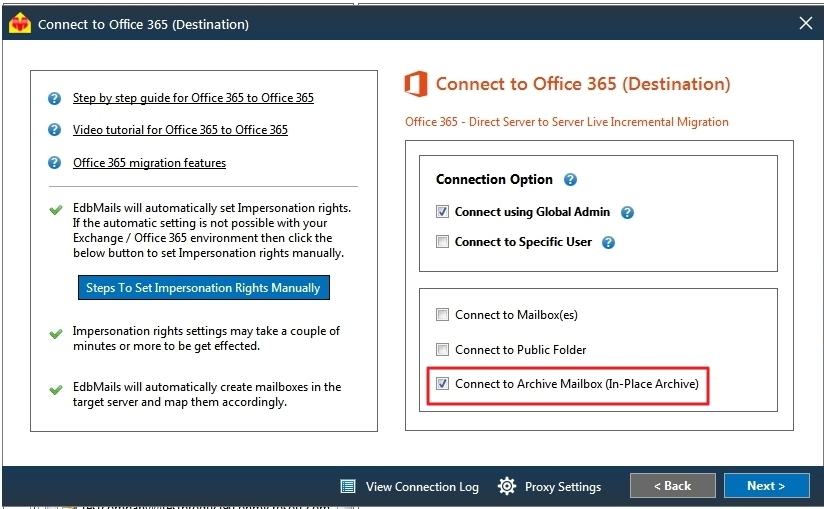 Step 7 : Enter the admin credentials
To login to the destination Office 365 account, you need to enter admin account credentials and click on 'Login'.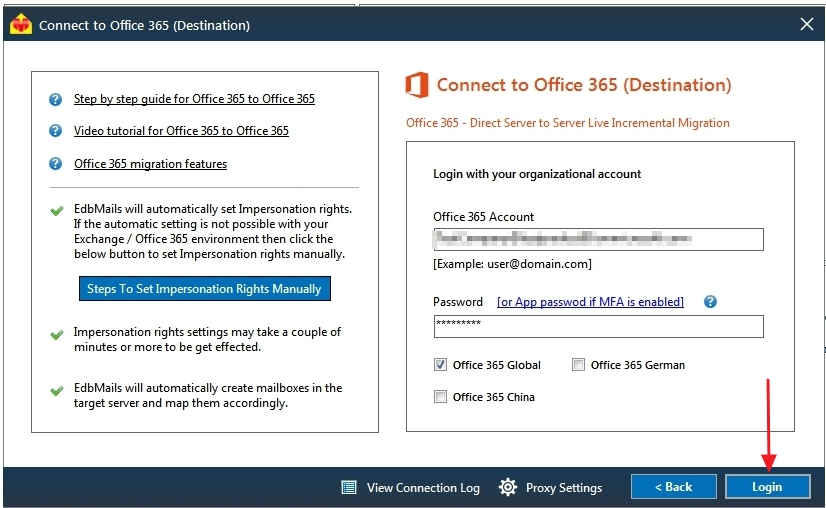 Step 8 : On successful login, you will be displayed this window. You can either load mailboxes automatically in real time or using .CSV file.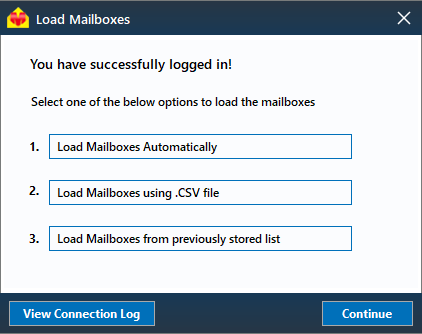 Step 9 : Choose one mailbox where you want to migrate items from the source server.
Check the list of mailboxes displayed and continue. If any mailbox is missing, load it from the .CSV file.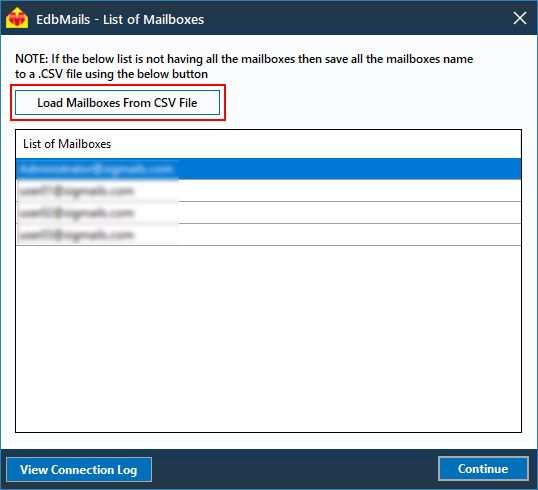 Step 11 : Select one of the mailbox mapping method
To perform the migration operation, you have to map mailboxes between the source server and target server. Mapping mailboxes can be done in 3 different ways as mentioned in below image.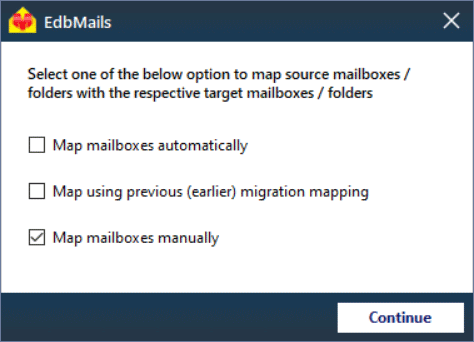 Step 12 : Set the Action as 'Migrate'
If you have selected 'Map mailboxes automatically', then in this step you will be displayed with source and target mailbox. Otherwise you have to select target mailbox here. Set the action as 'Migrate' and click on the 'Continue' button to start the migration process.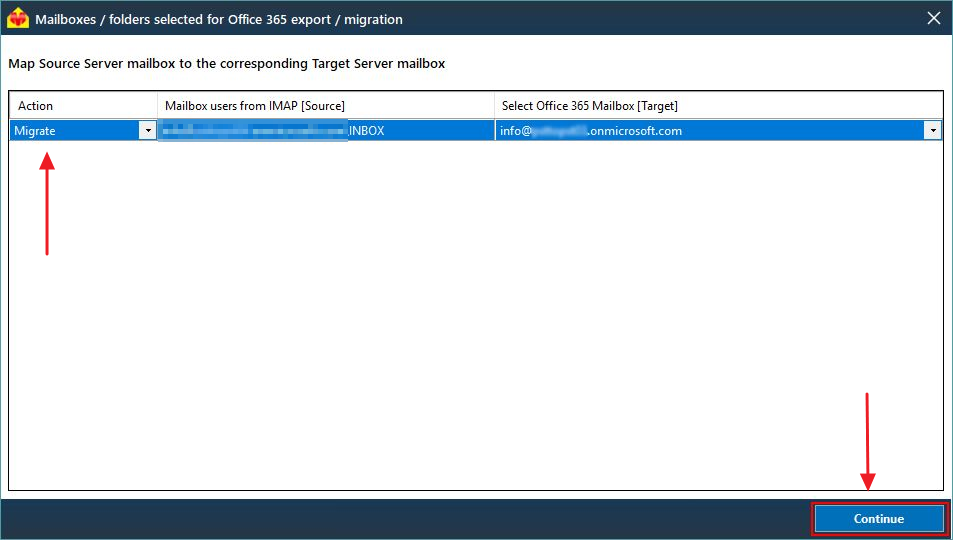 EdbMails also supports automatic mailbox creation in Office 365 as shown if you do not have any mailboxes already present.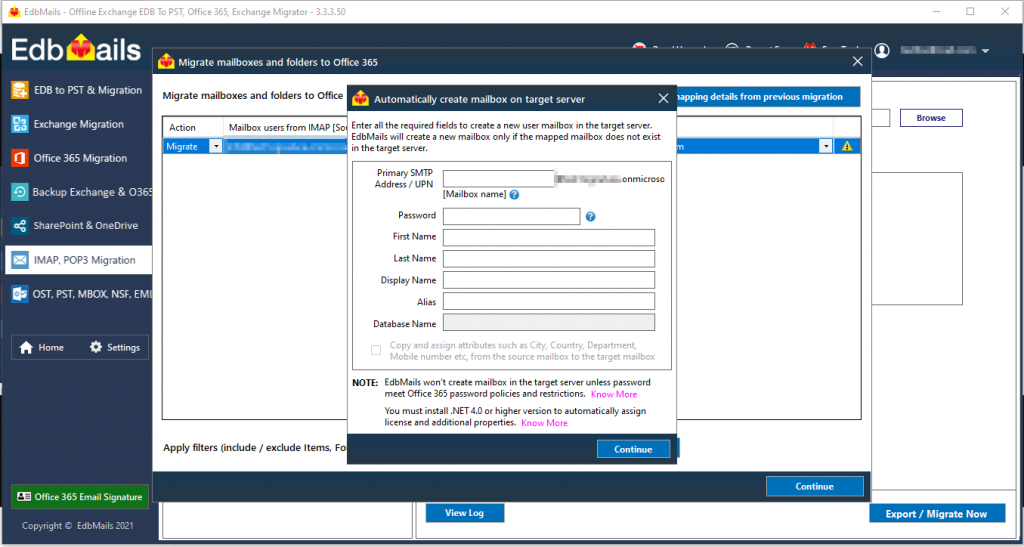 Step 13 : Migration process
After completing all the above steps, you can see this migration operation progress wizard. During migration you can view the log and also you can stop the migration operation by clicking on the 'Stop' button. You can see the detailed migration operation by clicking 'View Log' after the completion of the migration process.