Exchange Server can become rather bulky in size overtime, this is due to the fact that, in large organizations, there are literally hundreds of thousands of mailboxes and other items such as calendar, contacts, journals, notes etc. This presents an extremely challenging task for the Exchange administrators who would want to make backups of old mailbox items so as to save space on the server. In this article we'll look at ways to address this problem.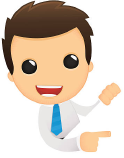 Quick Solution
EdbMails for EDB to PST Converter
is an free tool to convert online & offline corrupt and healthy EDB Files to PST, Live Exchange and Office 365.

Why offload old Data from a Bulky Exchange server?
Some of the main reasons why you should consider offloading your old Exchange Server data to a local storage are:
Increased chances of database corruption and inconsistencies.
Server can become slow overtime if the size is not kept under check.
Storage limits will be breached and consequently infrastructure costs will rise.
Regular backup of mailboxes can be a tedious task when the sizes involved are quite large.
Archive data for future compliance or litigation purposes.
Having a local copy helps in disaster recovery.
How to offload Exchange Data?
Well the solution is obvious, you can save space and stay clear of most of the disadvantages of a bulky Exchange Server by offloading some its data to a local storage of your choice. This can be achieved by exporting the Exchange mailbox data as .pst file and saving it to local storage or machines. Once the mailbox data is archived in Outlook PST format, you can delete the same from Exchange Server and access it anytime you want from the local storage.
There are quite a few ways to do Exchange mailbox migration to PST. The native way is to use the New-MailboxExportRequest cmdlet with syntax as shown below:
New-MailboxExportRequest [-Mailbox] <MailboxOrMailUserIdParameter> -FilePath <LongPath>
For example:
New-MailboxExportRequest -Mailbox Admin01 -FilePath "\\SERVER03\PSTArchive\Admin01.pst"
In the above example, Admin01's mailbox is exported to a .PST file in PST Archive folder on Server03.
However, this method has quite a few disadvantages that outweigh its utility. For instance, it involves complex powershell cmdlets, can take a lot of time to finish execution, possibility of data loss and no support for incremental migration to PST.
This is why it is often recommended that a professional utility such as EdbMails is the best way to perform your Exchange mailbox export to PST. EdbMails can perform both offline EDB to PST conversion as well as Live Exchange Migration to PST. EdbMails provides an intuitive user-friendly interface without complex powershell commands. Even a non-technical user can make use of EdbMails to offload Exchange data into PST files without any data loss. It is easy to set up and the operation can be started in just a few steps.
Some of the benefits of using EdbMails include:
Bulk offload Exchange mailboxes export to PST on local storage.
Granular Exchange Migration to PST – Migrate Emails, tasks, contacts, contacts etc.
Save space by archiving mailboxes of employees who have left the organization to PST files.
Preview the offline Exchange EDB content before export operation.
Incremental Exchange mailbox migration to PST saving precious bandwidth and time.
Free trial version to test out all the features.
Other solution by EdbMails:
---
Office 365 Migration
EdbMails Office 365 migration platforms secure and fast data migration solutions. Migrate from Office 365 to Exchange server / Office 365. No Downtime, No Data Loss MS Partner. Free Trial. Life time license Free 24/7 Tech Support.
Office 365 Email signature
Sigsync Email Signature Manager for Office 365 lets you to create email signature organization wide. centrally designed and distribute email signatures with disclaimer to all the staff members using Office 365.
Exchange server migration
Expert Exchange server migration services by EdbMails. Get started by a demo migration to Exchange server or to Office 365, today! Secure. Fully-Integrated. Fast Solutions. Quicker Access. Configurable Framework. Dependable and reliable migration Solution.