Most Exchange admins have had to face the scenario where a mailbox have been accidentally or unintentionally deleted. One of the good things about Exchange Server is that when a mailbox gets deleted, it is usually not permanently deleted. Instead, what happens is that the mailbox is put in a disabled state but is still present in the mailbox database. This is a blessing as the mailbox will remain in the database till the retention policy period expires, which means you can reconnect and access it.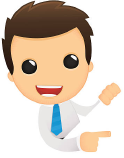 Quick Solution
EdbMails for EDB to PST Converter
is an free tool to convert online & offline corrupt and healthy EDB Files to PST, Live Exchange and Office 365.

The default retention period is 30 days. Once deleted, the mailbox is flagged for deletion or purging at the end of retention period, while still kept intact in the information store. You may however choose to purge or permanently delete the mailbox at any time even before the retention policy ends. Follow the steps below to configure your retention policy
Right click on the Mailbox store and select properties.
Go to the Limits tab.
Change the 'Keep deleted mailboxes for' value to your liking (the value is in days).
Click Ok to save changes.
Steps to reconnect deleted mailboxes
As long as the mailbox has not been permanently deleted, you can always connect it to an Active Directory user account using the Exchange Admin Center. Here are the steps that can be used to reconnect disabled mailboxes:
Goto Exchange Admin Center (EAC) and then Recipients > Mailboxes.
Select More and click Connect to mailbox. All the disconnected mailboxes in the organization will be listed.
Choose the disconnected mailbox that you wish to reconnect. (In case the mailbox is not marked as disconnected you should right click it and select 'Cleanup Agent').
Click Yes when the confirmation dialogue pops up.
Exchange will now reconnect the mailbox to corresponding user account.
For connecting to a new user, first goto 'Active Directory Users and Computers' and create a new user with Exchange mailbox. Once done, you can follow the above steps to connect mailbox to the new user.
What if you are not able to reconnect the mailboxes as mentioned above? Is there any other way?
EdbMails for Deleted Exchange mailbox Recovery
You can use EdbMails for flawlessly recovery of all the deleted mailboxes from your dismounted Exchange EDB file. EdbMails is a complete Exchange EDB recovery tool that has built in deep scanning algorithms perfected over the years to facilitate recovery of even the most corrupted exchange database files.
Irrespective of the state or size of the EDB file, EdbMails can seamlessly convert all the EDB contents such as mails, tasks, calendar, contacts etc. to Outlook PST file in just a few clicks. EdbMails has a pretty self-explanatory interface that is built from ground up keeping user friendliness in mind. One of the key aspects of this utility is the fact that you don't need extensive technical expertise to perform Exchange Recovery with it. EdbMails supports both PRIV1 and PUB1 files as well as archive mailbox.
EdbMails allows for brick-level recovery of Exchange mailbox data, giving you the complete control over what mailbox items to recover and what not. No file size limitation means you can recover even very large databases. Also, there are no restrictions on the number of mailboxes that can be recovered using EdbMails.
Are you running out of space on your server? Or are faced with slow server. If so, you might want to consider offloading some of the Exchange mailbox data to PST files using EdbMails. These PST archives can be stored locally wherever you choose and accessed easily whenever you need them. Such archives can also be useful for saving mailboxes of departed employees. EdbMails supports Non-English Unicode characters such as French, Japanese etc.
EdbMails also supports direct EDB migration to Office 365 and Live Exchange Server. It also supports mailbox mapping between source and target mailboxes when migrating EDB to Exchange online or Exchange Server. EdbMails supports all Exchange Server versions such as 2003, 2007, 2010, 2016 and 2019. It also has support for both 32 and 64 bit versions of the windows operating system.
There are also plenty of filtering options that allows you to filter mails date, subject, attachment name etc. Unlike native utilities, you don't need any Exchange Server services or Active directory log files for using EdbMails.
With the help of EdbMails, you can even split large Exchange mailboxes into multiple smaller sized PST files. What's more novel about EdbMails is that the same applies for Public folder EDB files, that is, you recover deleted items from Public Folder EDB file using EdbMails
Steps to Recover Deleted Exchange Mailbox using EdbMails
Download and install EdbMails on your computer where you have your Offline EDB file that you wish to recover. Launch EdbMails and Click the "Start Your Free Trial" button.

Select the Export Method as "EDB Recovery (Offline) & Incremental Migration" and click "Continue".

In the next screen, click the "Browse for EDB" button to navigate to where the EDB file is stored. If you are using Exchange 2003, EdbMails will automatically look for the corresponding STM file in the same location. For newer Exchange versions, the .stm file is no longer needed.

Now click the "Continue" button to start the recovery operation.

Select the location to store the exported PST file by clicking the "Browse" button.

Right click the Tree view and select the Mailbox / folder that you wish to export to a PST file. Choose the "Export Selected Mailboxes / Folders to PST" popup menu item to continue with the export operation.

Click the "Export to Outlook PST" option to continue.

Choose the needed mailboxes and click on "Export EDB to PST" as shown below

During export operation, the progress will be displayed as shown in the below screenshot.

Once the Export operation is completed, the message "Export operation has been completed." will be prompted. You can now, open the exported PST file using Microsoft Outlook and verify the emails, Calendars, Contacts etc., items accordingly.

Other Products
---
Exchange Migration:
Performs Exchange Server 2003 / 2007 / 2010 / 2013 / 2016 / 2019 Exchange Migration; Allows Migrating all mailboxes from an older Exchange version to new Exchange server. EdbMails performs flawless migration of data from one server to other server without any data loss.
Office 365 migration:
Office 365 Migration allow user to migrate emails, contacts, calendars, tasks from Office 365 to live exchange server mailboxes or Office 365 to Office 365 tenants. Connect to the Source and destination server and map the required mailboxes for Migration.
Office 365 email signature:
Sigsync Office 365 email signature platform that is compatible with Windows and helps organizations all over the world manage their email signatures. With its help, you'll be able to create professional and branded email signatures and then manage them across all devices and email systems. It can be effortless to set up and customize the email signature according to your organization needs.