Exchange server 2013 came up with a set of new features, services and technologies. Since it is built on the basis of Exchange server 2010, it is very easy for the users to use Exchange server2013 who are already familiar with Exchange 2010. Its major goal is to support the user and the organization to focus on the collaboration needs.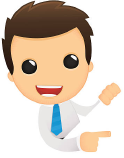 Scalable and High performance Exchange migration
Exchange Server Migaration to any destination is with multi threading capability with throttling management can make your migration fast and high performance.


What are the enhancements?
Exchange Admin Center

Unlike earlier versions, Exchange server 2013 introduces a single unified management console called Exchange Admin Center (EAC). It's user friendly interface replaces the Exchange Management Console(EMC) and Exchange Control Panel(ECP).

Features of EAC includes

List View: which removes the limitation to view the objects.
Public Folder Management: Unlike earlier version, public folders can be managed in EAC. No need to install the public folder management tool separately.
RBAC user editor: Role Based Access Control user editor is used to add the management role groups to the users. In Exchange 2013 this feature is included in EAC. So, no need to install the tool separately.
Unified Messaging Tool: Unlike Exchange 2010, no need to install Call statistics and User Call Log tools separately, that help to provide the UM statistics. Because, this feature is included in EAC.

Reduced Number of Server roles

In earlier versions, server roles came in to exist to increase the CPU performance. But nowadays, CPU horsepower is less expensive. So CPU performanceis no longer a constraining factor. With that reason, the number of server roles reduced to three; client access, mailbox and Edge transport server roles. Previously, it was more than three. These reduced server roles lead to better hardware utilization and failure isolation.

Mailbox Server is responsible for handling all the activities of active mailboxes.

Client Access Server provides authentication and proxy services.

Edge Transport Server handles the internet mail flow. Also protects from virus and spam by providing an additional layer of message protection.

Integration with SharePoint and Lync

Integration of Exchange server 2013 and SharePoint 2013 allows the users to collaborate more effectively using sitemaps.

Exchange server 2013 along with SharePoint 2013 and Lync server 2013 provides integrated archiving and eDiscovery functionality. That allows the user to preserve their important data in-place across Exchange mailbox, SharePoint document. Websites and archived Lync content.

Moving the Mailboxes in Batches

One of the new features included in the Exchange 2013 is batch moves. It enables the user to move multiple mailboxes in number of large batches. It includes features like automatic retry, ability to move the primary and archive mailboxes either at a time or separately, email notification while moving the mailboxes.

Improvement in High availability feature

Exchange 2013 uses Database Availability Groups(DAGs) and copies of mailbox database along with the features such as, single item recovery, retention policies and lagged database copies to provide the high availability.

The features enhanced to provide the greater availability includes,
Managed availability: Itis responsible for monitoring and managing the end user experiences along with automatically initiating the server failovers and alerting the administrators to take the necessary actions to increase the availability.

Support multiple databases and automatic reseed: Exchange 2013 supports multiple databases in a single disk. This leads to effective disk utilization and reduced database IOPs.

Auto Configuration of DAG network: The automatic configuration of DAG network is also an enhanced feature to increase theavailability.

Protection against Viruses and Spam

In Exchange server 2013 the users are automatically provided with protection against viruses and Spam. It provides some in built settings for malware and spam filtering. It enables the user to meet the organization requirements.

Improved Outlook Web App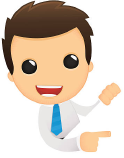 Scalable and High performance Exchange migration
Exchange Server Migaration to any destination is with multi threading capability with throttling management can make your migration fast and high performance.


In Exchange 2013, the new look of the Outlook resembles windows 8 and windows phones. It supports the use of touch, enhancing the mobile device experience with Exchange. And also added with some apps such as Bing maps, and Action items. These apps are integrated with Outlook as well as Outlook web app. And extends information and functionalities of calendar items.