There are times when Exchange Server Admins have to deal with the error message "You may have logged on to a client computer, which is not a member of 'Exchange Server' domain". There can be a few reasons why you are seeing this, in this blog we'll explore the reasons and possible solutions to this problem in detail. Some of the causes of this error could be:
The database containing disconnected mailboxes is not mounted.
'Full Mailbox Permission' is not granted for the particular mailbox.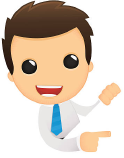 Quick Solution
EdbMails for EDB to PST Converter
is an free tool to convert online & offline corrupt and healthy EDB Files to PST, Live Exchange and Office 365.

Solution
You can start by trying to mount the mailbox store. There are two ways to accomplish this:
Using the Exchange Management Console (EMC)
Using the Exchange Management Shell
Using the Exchange Management Console (EMC)
Follow the steps below to mount the database using Exchange Management Console:
Expand Organization Configuration
Click Mailbox from left pane
From the Database Management tab choose the database that you want to mount.
Choose the Mount Database option from the Executives pane on the right side.
Using Exchange Management Shell
You can make use of the Mount-Database cmdlet for mounting databases on on-premises Exchange server. The syntax for the cmdlet is given below:
Mount-Database [-Identity] <DatabaseIdParameter>
For example:
Mount-Database -Identity ExchangeServer.xyz.com\Database01
The above example mounts Database01.
Note: You need appropriate permissions to be assigned so as to be able to mount databases, also the Microsoft Exchange Information Store service and the Microsoft Exchange Replication service should be running.
To conclude
While we have looked at the possible causes of "You may have logged on to a client computer, which is not a member of 'Exchange Server' domain" error and their solutions, there can be scenarios where the Exchange database EDB file gets corrupted due to one reason of the other. In such situations, to recover all the information from EDB file, one can make use of EdbMails EDB to PST Converter.
Other Product for EdbMails:
---
Office 365 Email signature
The email signature service is a tremendous benefit to organizations when used correctly. Having a uniform, consistent and tamper proof of your companies email signature as a brand. Know more about the importance of consistent Office 365 email signatures
Exchange server migration
Exchange server migration to Office 365 is easy with EdbMails. No technical skills or any scripting knowledge is required for migrating your Exchange server mailboxes to Office 365. Just connect to Source and destination servers, map the mailboxes which you wish to migrate. Migrate your complete data of the mailboxes without any data loss.
Office 365 Migration
Migrate between Office 365 tenants. Automated Office 365 to Office 365 migration tool EdbMails Office 365 migration platforms secure and fast data migration solutions.