Email communication is one of the most utilized services to send messages, attachments preferably in a business environment. Emails can be stored, archived, migrated and have designated mailboxes to perform an array of functions. There are two important protocols you ought to know, if you are one of those who use email regularly. They are IMAP and POP3. IMAP stands for Internet Message Access Protocol and this advanced protocol allows users to see all the folders on the mail server. POP3 (Post Office Protocol) allows you to download messages from your inbox to the local computer. Let us discuss the two of them in detail and there's a table for you at the end to compare.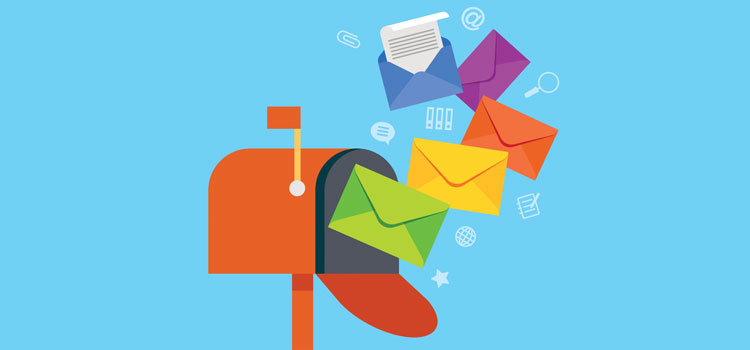 How POP3 works?
Initially, the connection is established between a client and a mail server.
An email client such as Microsoft Outlook downloads all the emails along with attachments from the mail server.
Those emails are saved on a device that initiated the connection, for example your PC.
Then by default, all emails are deleted from the mail server.
Finally, the transmission ends.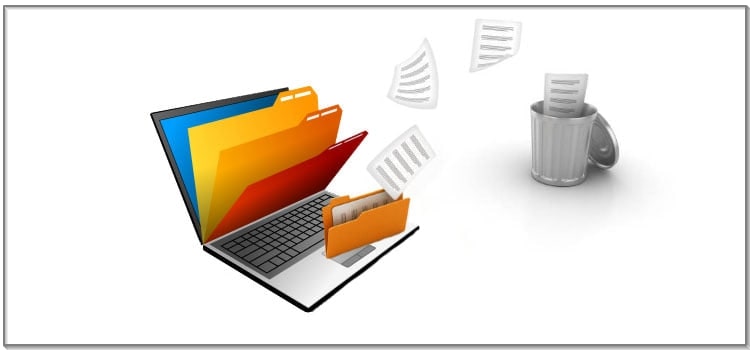 How IMAP works?
The connection is established between a client and a mail server.
The contents that are requested by the client will be fetched and cached on the device.
User initiated actions (such as deleted, archived, marked as read messages etc.) are performed.
Then by default, all emails are deleted from the mail server.
Finally, the transmission ends.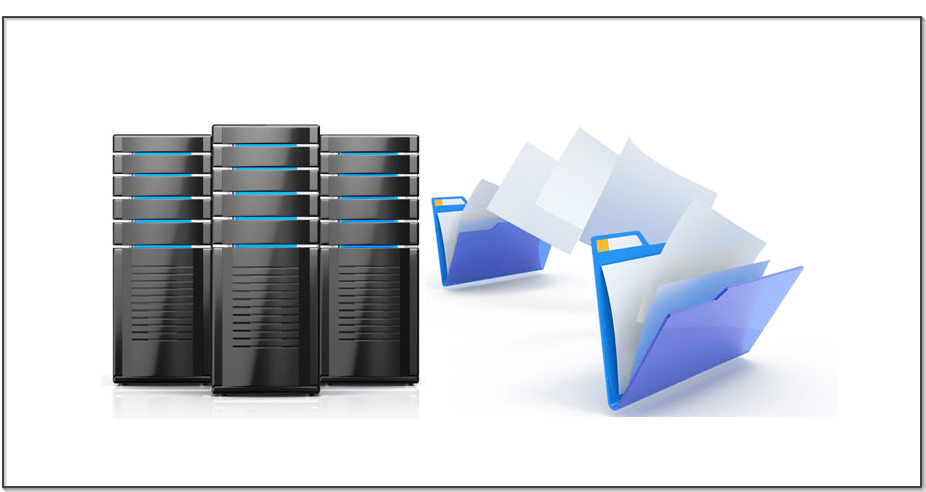 Emails are not fetched from the server with this method. Emails are retrieved only when a user chooses to open them on any device. The original messages are safely stored on a server and only a copy of that message will be rendered. Deleting messages on the email client does not automatically remove it from the server. IMAP can be thought of as a web-interface to access the mails and the mail server in the cloud is the fundamental place for email storage rather than a local client.
When should you choose IMAP and POP3?
You can choose IMAP if:
You want to sync emails across multiple devices like computers, mobiles, etc.
You have high speed and stable internet connection and you can sync messages whenever you want.
You have sufficient storage space to store your emails on a server.
You want to backup emails in the cloud to avoid sudden data loss on the local client.
You can choose POP3 if:
You have poor internet connection and fetching all emails every-time difficult.
You are the only user of a particular mailbox and using a single device to fetch messages.
You receive large number of emails and you are worried about storage space or security in the cloud ( in such cases you can store emails locally)
Advantages of IMAP:
Synchronization

If you have performed any action on one device, that will be reflected simultaneously on all the devices.

Stores messages in an organized format

IMAP allows users to keep their messages in a hierarchical fashion and also they can place them in folders.

Access from anywhere and anytime

It is possible to retrieve the messages from multiple devices and access them universally. So if you have an iPhone, an Android tablet, a laptop, or a desktop PC, IMAP would be the better choice if you want to read email from any of these devices.

Backup copy

The mail server in the cloud functions as a backup copy should emails be erased on your local PC. For example, your emails can still be accessed safely in the cloud, if your local hard-disk crashes overnight. This is not the case with POP3 as the emails on the local system are the only ones that exist without any backup elsewhere.
Advantages of POP3:
Privacy

This is one concern that would weigh heavily on end users who frequently deal with confidential information. These users would prefer to download all email messages onto their local storage and leave no copies behind on the server.

Internet connectivity

While POP3 downloads all email messages upon getting a connection, IMAP may optionally download just the message headers or certain portions and leave, for example, the attachments on the server. Only when the user decides to download the remaining portions, will those be downloaded. In this regard, IMAP can be considered faster. However, if all the messages on the server are supposed to be downloaded in one single shot when an internet connection is available, then POP3 would now be faster. POP3 does not require continuous connection to view the mails that have been downloaded, unlike IMAP.

Server storage space

A server with limited storage space is one major factor that may force you to choose POP3. Since IMAP leaves messages on the server, it can consume storage space faster than POP3.
This table highlights the difference between IMAP and POP3
| IMAP | POP3 |
| --- | --- |
| Usually, Emails are kept on the server | Emails are downloaded to users local computer |
| The changes done to emails are synchronized across all the devices | Changes made to emails are not reflected in other devices |
| There's no limit on the number of devices accessing emails simultaneously | Emails can only be accessed from one device at the time |
| Headers of an email can be read without downloading the rest of the content | A user needs to download an email to read it |
| Internet connection is necessary to view the entire contents of an email | If emails are downloaded beforehand, no internet connection is needed to read them |
| IMAP is more complex to implement and the risk of faulty installation is higher | POP3 is more simple and as such, faster to set up and implementations are less error-prone |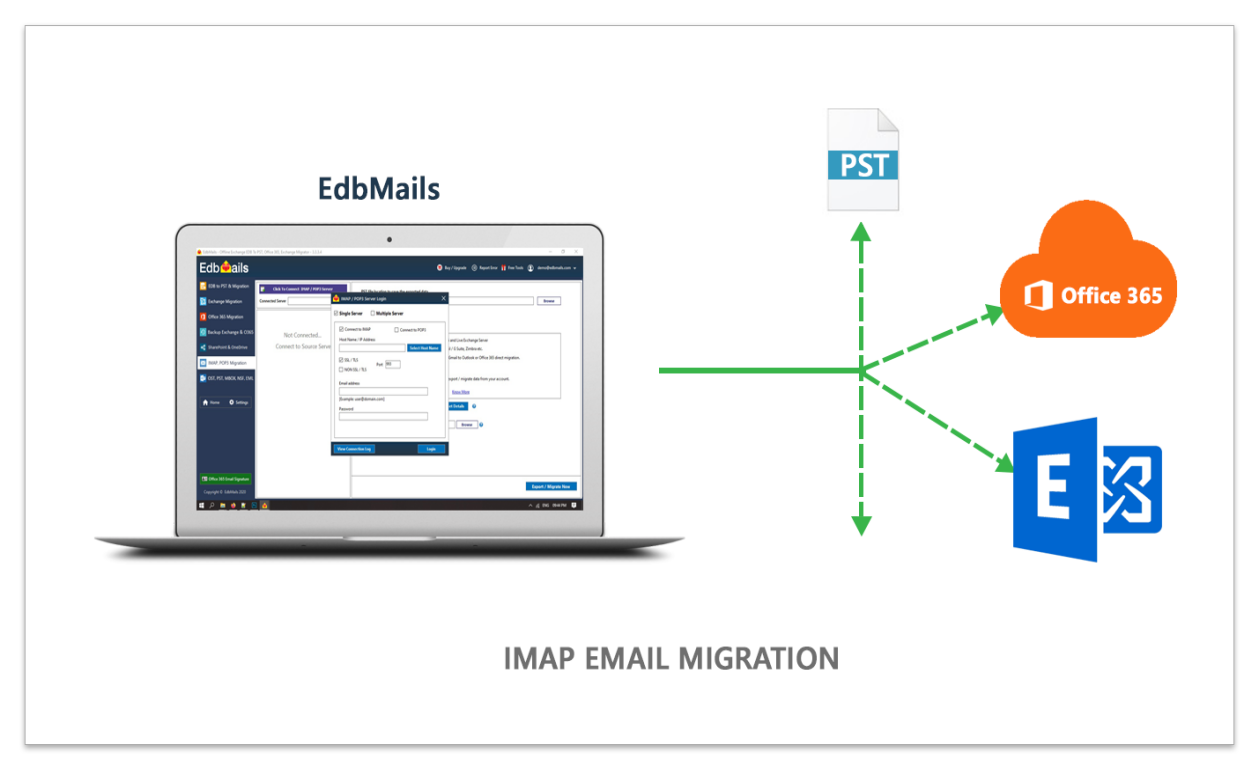 If you are using IMAP and POP3 for email migration operation, we suggest you to use EdbMails IMAP email migration tool. With this tool you can migrate mailboxes from any IMAP enabled mail servers like Zimbra, Icewrap, Hotmail, Yahoo, G-suite etc., to Office 365 or to Live Exchange servers.
For more information please visit: https://www.edbmails.com/pages/imap-migration-tool.html