Many organizations are moving their G Suite data to Office 365 accounts for which there may be multiple reasons. Among those, one of the reasons is the features Office 365 has to offer. Office 365 is more scalable, reliable, and efficient in terms of compliance, performance, and security. If you are wondering what G Suite is, it is already elaborated in one of the previous blog posts Migrate G Suite to Office 365 Archive Mailbox.
G Suite provides some services as shown below
Gmail Cloud storage – It provides cloud storage like Google Drive
custom business email – used to send and receive emails between sender and recipients. (For business purposes and can be customized with a domain name)
Calendar – You can share Calendars to easily schedule meetings and events.
Documents – Supports document sharing like spreadsheets, presentations, word documents, etc.
Video and Voice conferencing – You can create groups and hold a group call
Chat messaging for teams – Possible to do group chat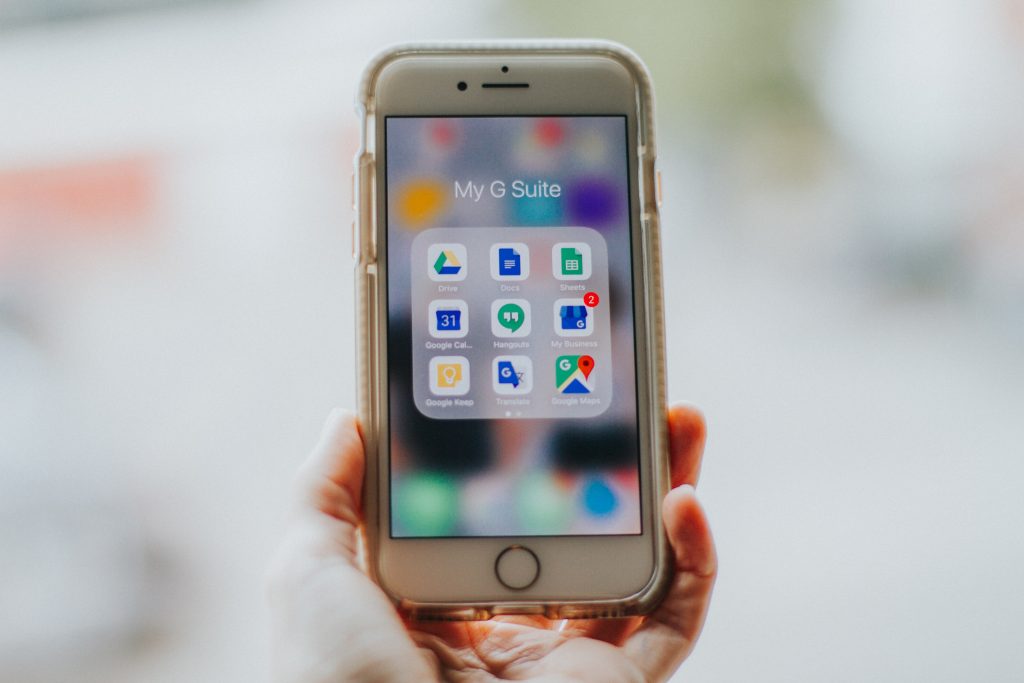 Some of the major advantages of Microsoft 365 which makes it better than Google G Suite are
Pricing plans
People are familiar with applications
Provides cloud storage – file and Email storage
Offline file access facility
Desktop applications like OneDrive, SharePoint, Teams, Outlook, etc.
Provides advanced security and threat protection.
Let's see some of the common reasons to migrate data from G Suite to Office 365.
Data and files can be stored in SharePoint securely

G Suite users are provided with own personal area of Google drive storage. When you think about G Suite file storage, it uses Google drive to store all types of data that can be shared with anyone. Google drive does not offer a structured file storage. It is complicated to use the data in business and there may be a chances of losing the data. But in Office 365, you can store data in OneDrive and SharePoint. It will store data in an organized way. If the file is deleted accidentally by the user in Google drive, it is difficult to search that file and it will be a time consuming file recovery process. But in the case of Office 365, you can find the file additionally in SharePoint.

Flexible and scalable solution for your growing business

Office 365 is complete cloud based service which provides level of flexibility and scalability for business growth as compared to traditional on-premise systems. If you want to grow your business exponentially, then Office 365 is one of the best tools to get more benefits. With Office 365, it is easy to collaborate, communicate and also create, store, share and view the files that are created by the users of organization. Office 365 admin can handle all user activities and admin can set the permissions as per the requirement. G Suite is also scalable, but limited when compared to Office 365.

Familiar platform that have industry standard applications

Nowadays, everyone uses Microsoft 365 applications for various purposes. In the recent era, almost all businesses are carried out through online modes. So the applications provided by Microsoft 365 are used by many people and they are already familiar with these applications. The standard cloud based business productivity tools like Word, Excel, Outlook, SharePoint, OneDrive, PowerPoint, Teams are widely used applications in both workplace and at home. Even G Suite offers business apps like Google Docs and Sheets, alternative to Word, PowerPoint and Excel but those can be accessed only with a web browser and a working internet connection.

Advanced security and threat protection

Office 365 offers advance security features like Multifactor Authentication (MFA), Encryption, One Time Password (OTP) and other security factors. So Office 365 is one of the best tools for compliance than any other suites. It gives more importance to the safety and security of Microsoft 365 user data.

Best environment

G Suite supports some of the collaboration applications like Gmail, Hangouts, Meet, Drive, Duo, Photos, Docs, Sheets, Slides, Forms and so on. These seem like stand-alone apps and are not fully integrated with one other for better collaboration. Office 365 on the other hand has tools like SharePoint, Teams, Yammer, Planner, and many more. These applications are closely integrated with one other which makes collaboration with teams and easy task.

Pricing plans tailored to suit your business

Every cloud service will have pricing plans. There are three pricing plans for G Suite Basic, Business and Enterprise. If the three plans are not sufficient enough for your needs then, you can opt for Office 365 subscription plans which meet the needs of most of the business units. Based on the number of employees and type of the company, you can choose a subscription plan. If the company needs licenses for less than 300 employees, then you can choose from Microsoft 365 for business plans. If you want licenses for more than 300 employees, then you can buy Office 365 Enterprise plans.
MICROSOFT 365 Business Basic
MICROSOFT 365 Business Standard
MICROSOFT 365 Business Premium
MICROSOFT 365 Apps for Business
Office 365 Enterprise E1
Office 365 Enterprise E3
Office 365 Enterprise E5
Offline availability
G Suite applications are web based applications that can be accessed only if you have continuous internet connectivity. But Office 365 provides desktop applications which are available offline as well. For example, Microsoft Outlook can be installed on your desktop and also web based Outlook is also available in Office 365.
How to perform G Suite to Office 365 migration using EdbMails?
If you are using G Suite and planning to move data from G Suite to Office 365, EdbMails IMAP migration tool is best tool to move your data to Office 365 safely and quickly. With this tool, you can migrate G Suite emails. You have to use your Gmail account credentials to connect to target Office 365 account.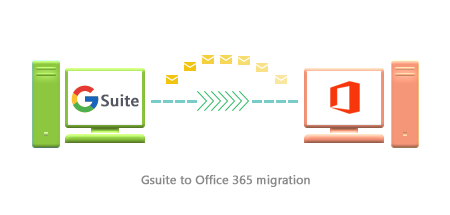 For more information please visit the links below. You can even backup your G Suite data to Outlook PST.
For G Suite migration: https://www.edbmails.com/pages/gmail-to-office-365-migration-guide.html
For G Suite backup: https://www.edbmails.com/pages/imap-to-pst-steps.html