EdbMails Exchange Recovery tool
Perform corrupted EDB recovery without any data loss
Recover all data from dismounted offline EDB files
Maintains the folder hierarchy intact when performing edb to pst recovery
Repair even very large EDB files
Selective export of mails, contacts, calendar, tasks, drafts, notes etc
Filter mails by date, subject, to/from address, attachment names etc
Recover Private and Public folder (Priv1.edb and Pub1.edb) EDB file data
Direct export of EDB mailboxes to Office 365 or Live Exchange Server
Export mails to various formats such as .EML, .MHT, .HTML etc during EDB recovery
Supports most Exchange Server versions including 2019, 2016, 2013, 2010, 2007 and 2003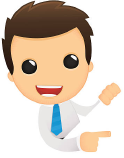 Quick Solution
EdbMails for EDB to PST Converter
is an free tool to convert online & offline corrupt and healthy EDB Files to PST, Live Exchange and Office 365.

Why exchange recovery?
Exchange server recovery can be necessary under various circumstances such as sudden system failure, malicious software attacks, header file corruption, inconsistencies in database, dirty shutdown, JET errors, hardware issues etc. Once the Exchange database EDB file becomes corrupt as a result of any of these issues then you will not be able to mount it. The chances of EDB recovery using native utilities like Eseutil and Powershell cmdlets are pretty slim, so EdbMails Exchange recovery tool is the best option to perform reliable repair of corrupted EDB files and extracting all the mailbox information from within.
Solutions to common problems
---
Recover from Exchange Server crash
There can be several reasons for Exchange Server crash. Whether it be physical corruption resulting from hardware failure or logical corruption due to database related issues, the most likely outcome is that the Exchange database EDB file becomes corrupted. This is where EdbMails for Exchange recovery with its advanced deep scanning algorithms comes in and helps extracting all the mailbox information from the offline EDB file.
How to resolve Exchange database 'fails to mount' error?
An exchange database can fail to mount if the log files associated with it are missing. The transaction logs contain a record of all the transactions that are being made to an Exchange database EDB file. Unwritten log files can thus severely impact the EDB file by making it unmountable and information within inaccessible. To retrieve all information from such databases effortlessly, one can use EdbMails Exchange repair tool.
Exchange Dirty shutdown Recovery
The dirty shutdown error or JET_errDatabaseDirtyShutdown occurs when the Database was not shutdown cleanly. It occurs when there is an abnormal termination of Exchange server without the data in cache being properly committed to the information store. This can cause inconsistencies in the Exchange database and make it unmountable. To recover all the inaccessible information from dirty shutdown EDB file effortlessly, you can perform EDB recovery with EdbMails.
Powershell and Eseutil not working?
There are native options like Eseutil to try and recover EDB file. With Eseutil, first one has to check for database consistency and then perform soft or hard recovery depending on whether all the log files are healthy or not. However, there is no guarantee that Eseutil will be able to fix heavily corrupted EDB files and for all such scenarios you can make use of EdbMails for Exchange database Recovery.

Quick Solution
EdbMails for EDB to PST Converter
is a free tool to convert online & offline corrupt and healthy EDB Files to PST, Live Exchange and Office 365.

Benefits of using EdbMails
---
Exchange Server Recovery
EdbMails Exchange Server Recovery software makes use of its advanced algorithms to scan through every last bit of the Exchange EDB file. It can recover all the information from the EDB file such as mails, calendar, contacts, drafts, sent items, attachments etc. without any data loss. It has support for most Exchange versions including Exchange Server 2019, 2016, 2013, 2010, 2007 and 2003. It also supports both 32 bit and 64-bit versions of the Windows operating system.
Exchange Public Folder Recovery
Corrupted Public Folder EDB file recovery is also supported by EdbMails for Exchange. You can perform direct Public Folder export to Office 365 public folder or even Live Exchange Server Public folder. There is also option to export Public Folder mailboxes as Outlook PST files.
Export mailboxes in various formats
While you can export all the mailboxes of your choice from the EDB file to a more accessible PST format after EDB recovery, in addition, EdbMails also supports saving mails in several other formats. You can choose from either .EML, .MHT or .HTML formats to save your mail items from the EDB mailboxes.
Export recovered EDB mailboxes to Office 365
Another feature that makes EdbMails a complete Exchange EDB file recovery solution is the fact that it supports direct EDB migration to Exchange online or Office 365. This helps you migrate all your offline EDB mailboxes to cloud platform whenever required. There is also option to map EDB file mailboxes to Office 365 user mailboxes with EdbMails.
Export recovered EDB mailboxes to Live Exchange Server
In case, you want to directly migrate your EDB mailboxes to Live Exchange Server then EdbMails can come to your aid. This is because EdbMails for Exchange allows direct migration of EDB mailboxes to Exchange Server versions 2019, 2016, 2013, 2010, 2007 and 2003.
Deleted mailbox Recovery
If there is a deleted Exchange mailbox, then you can make use of EdbMails to recover it. Whether intentionally or unintentionally deleted, EdbMails will help you restore all the deleted mailbox information from your EDB file. You can choose to export the deleted mailbox items to PST files or directly to Live Exchange Server.
Perform Granular Exchange Recovery
You can recover all the mailboxes in one go or pick and choose individual mailboxes for the export operation, Similarly, support for selective mailbox recovery in EdbMails ensures that you can select only the individual mailbox items that you wish to recover and leave out the rest.
Preview EDB file contents
With EdbMails, you can preview all the EDB file data within the application before the export operation. Once the recovery operation is completed, all the EDB mailboxes will be listed in a tree view maintaining the exact folder structure as the original EDB file. You can select and preview mailbox items such as emails, calendar, contacts etc. All the data you see in preview can be easily recovered.
Various filtering options
There are extensive filtering options to choose from before export to PST. You can choose to filter mails by before/after date, to/from address, subject, attachment names etc so as to export exactly what you need.
Recover Unicode EDB file
EdbMails has inbuilt support for Unicode EDB files apart from regular EDB files. This means that you will not face any compatibility issues when trying to recover Unicode EDB files with EdbMails and can retrieve all the information from it effortlessly. Hence, with EdbMails you will no longer have any issues trying to recover Non-English Unicode EDB file.
Exchange EDB recovery tool free
What is more novel about EdbMails exchange edb recovery software is that there is a free demo version, which allows to test all the features of the tool to recover edb to pst and export upto 30 items from each and every mailbox/folder.