Open and Preview EDB contents flawlessly
Open and view EDB contents without being connected to the Exchange Server
Supports opening even very large EDB files irrespective of the size
EDB viewer also supports Non-English Unicode EDB file
No Outlook dependency
No Active Directory required
Maintains Folder hierarchy intact
Supports both 32 bit and 64-bit versions of windows
Supports Exchange Server versions 2203, 2007, 2010, 2013, 2016 and 2019
Access the contents of even highly corrupted EDB files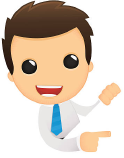 Quick Solution
EdbMails for EDB to PST Converter
is an free tool to convert online & offline corrupt and healthy EDB Files to PST, Live Exchange and Office 365.

With EdbMails EDB file viewer tool you can effortlessly open and read all the data from offline Exchange EDB file of any Exchange Server version. Apart from regular healthy exchange database EDB files, the EDB viewer also supports recovery of highly corrupted or inaccessible EDB files.
Free EDB viewer
Freely open any number of EDB files and view the contents within without any limitations whatsoever.
Maintains Folder structure
The EDB viewer application maintains the exact folder hierarchy as that of the EDB file making it easy for you to find what you are looking for
Supports all Exchange Versions
Most Exchange Server versions including the latest one – Exchange 2019 as well as Exchange Server 2016, 2013, 2010, 2007 and 2003 are supported by the EDB file viewer.
Preview mailbox items
Preview all mailbox items such as mails, calendar, contacts etc within the application. All you have to do is click on the desired item from the tree view and it will be displayed
View EDB files on network
Access Exchange EDB files from a network location and view its contents effortlessly with the EDB viewer tool
No running Exchange Service required
You can view the EDB contents even without connection to the Exchange Server or any running Exchange Services. There is also no need of log files or Active directory to view the EDB content.
Simple interface
Open and View EDB file contents in just a few clicks using EdbMails. The straightforward interface makes viewing EDB files easy for even non-technical users.

Steps to view EDB files using Exchange EDB viewer
Step 1: Open EdbMails and select EDB Recovery (Offline & Incremental Migration).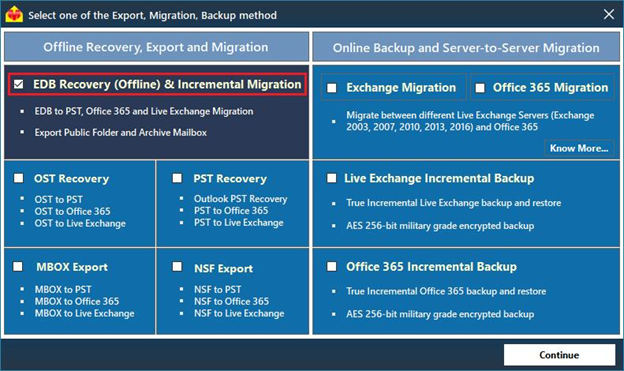 Step 2: Browse for and select the EDB file that you wish to view.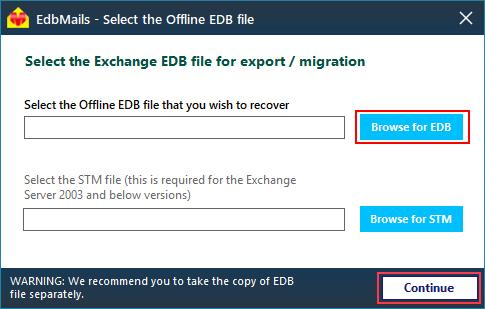 Step 3: Preview all the mailbox items by expanding and clicking on it from the tree view.