We have discussed the creation of Shared mailboxes and Public folders in Office 365 in one of the previous posts. In this article, let us see how to get both of them displayed or add them in Outlook.
How to add previously created Shared Mailbox in Outlook?
As we explained before, you have to create Shared mailbox in Office 365 admin account and add members to that account. Members of the Shared mailbox can access the mailbox items. If you migrate any data to the Shared mailbox, then you need to check those migrated data in this shared account. Follow the below steps to access Shared mailbox data.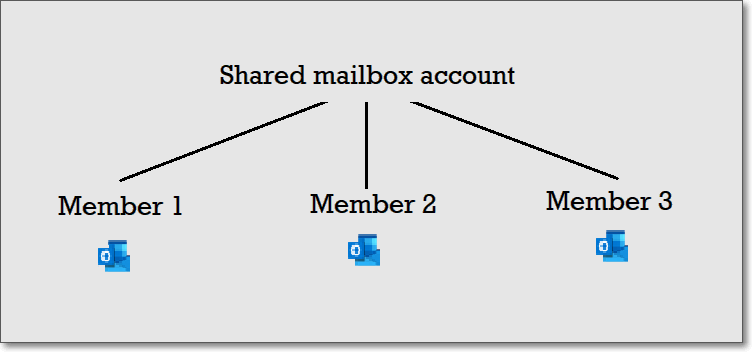 Step1 : Open Outlook and login with any member account credentials. Right click on 'Folders' and click on the 'Add shared folder' option.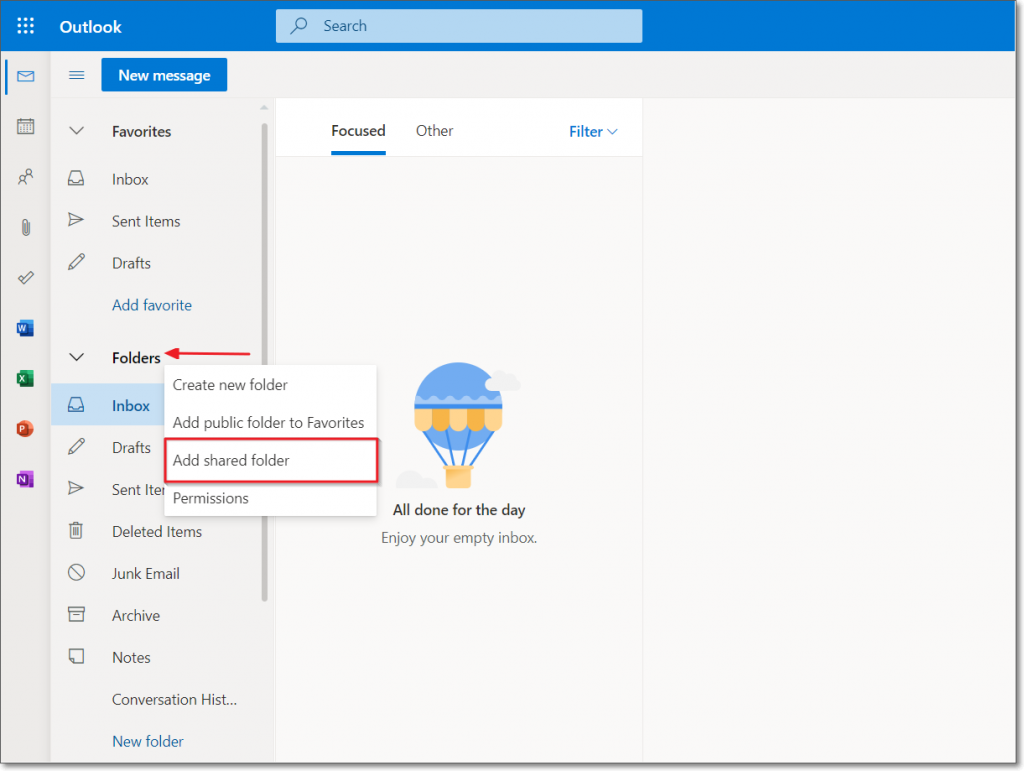 Step 2 : Here you need to add the shared mailbox by typing the Shared mailbox email address if you know it. You can also type in the name of a user who has shared folders with you.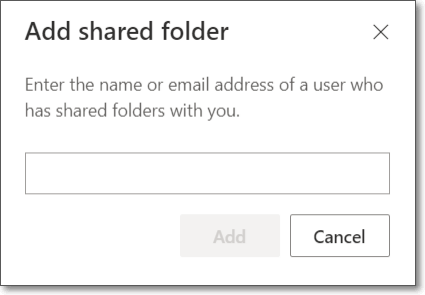 Step 3 : After entering name of shared mailbox click the 'Add' button. The Shared mailbox is successfully added to your account and now appears in the Outlook mail.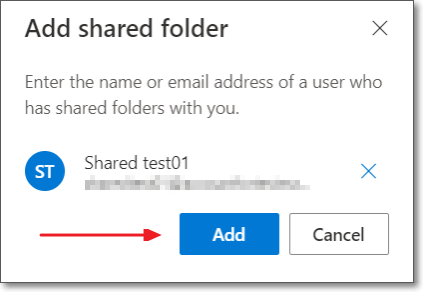 Step 4 : Click the expand icon to see all the mail items of the Shared mailbox.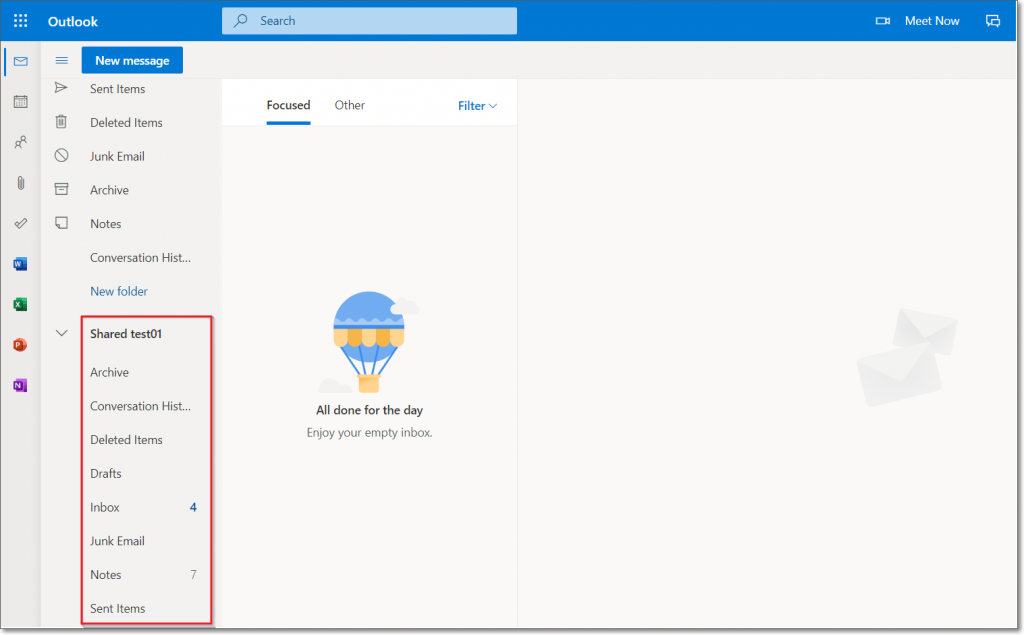 How to add Public folder in Outlook?
You can add public folders for any users of Office 365 and access the public folders mail items in their Outlook.
Step1: In Outlook, right click on 'Folders' and click on 'Add public folder to Favorites'.
Step 2 : Now select the public folder name from the list and click on the 'Add public folder' option.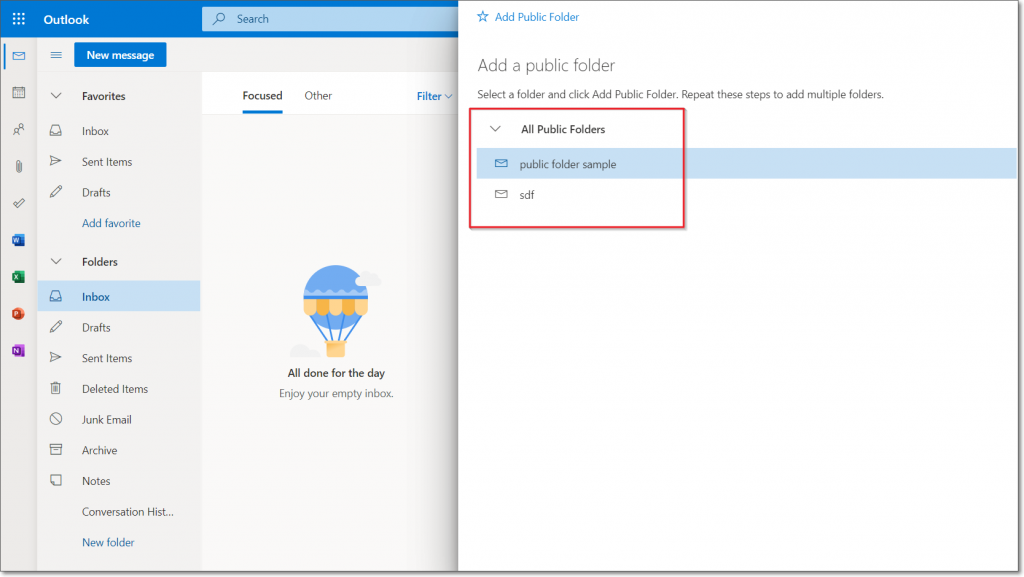 Step 4 : The Public folders are displayed in Outlook mail as shown and you can create new posts here.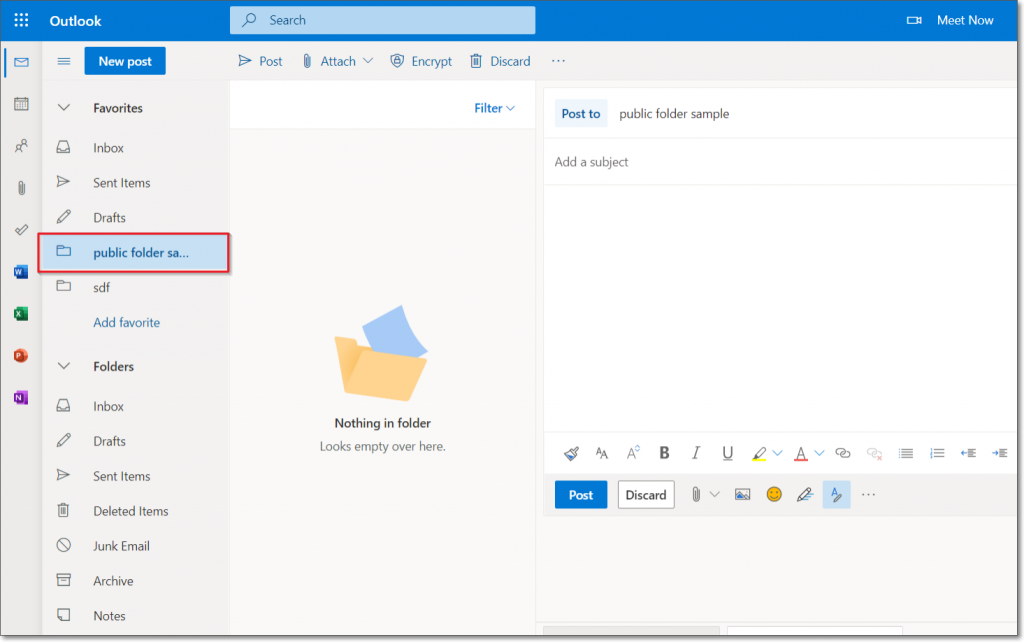 Office 365 Public folder to Shared mailbox migration using EdbMails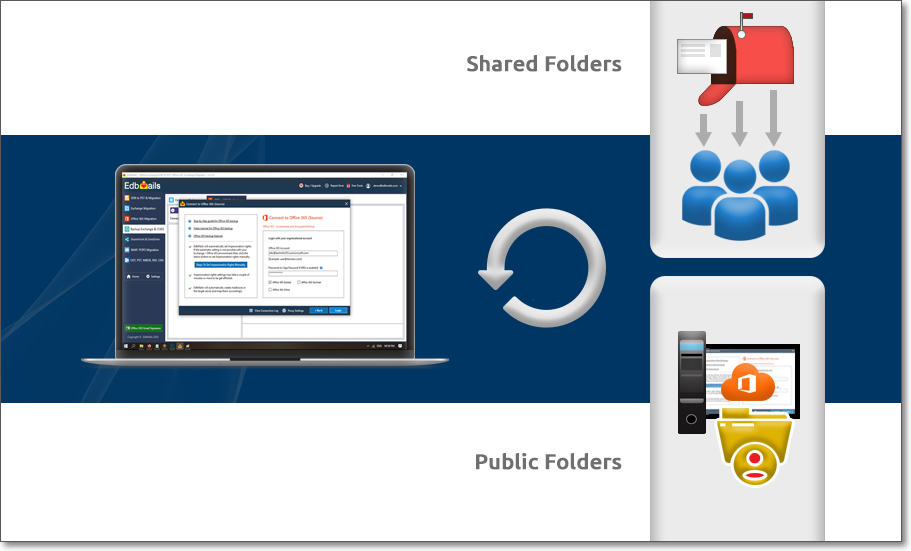 If you have plans to migrate your Office 365 Public folder data to Shared mailbox, we suggest you to use EdbMails Office 365 migration tool. This is an intuitive tool which performs migration in simple steps without using any additional third party software. To know more about this tool or any other migration/backup/export please visit : https://www.edbmails.com/pages/office-365-public-folder-to-shared-mailbox-migration.html