It is 2019 and moving to the cloud is not a taboo anymore, rather it is a growing trend adopted by businesses across the globe for variety of reasons. Even ignoring all other advantages that Office 365 brings to the table, the fact that one no longer has to worry about the infrastructure maintenance and system upgrades is in itself worth switching for.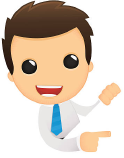 Scalable and High performance Office 365 migration
EdbMails – Office 365 Migration can accomplish your existing Office 365 tenant to another Office 365 tenant migration project effortlessly.


Office 365 Migration Strategy
Here are some of the crucial things that you cannot afford to miss out when planning your Office 365 migration strategy:
Domain names: First and foremost, moving to Office 365 does not in any way take away any of your existing ability to run your domain as you see fit. However, for using the existing domain with Office 365, you will have to complete a verification process designed to ensure that the domain actually belongs to you. Also, you might want to consider employing a proper plan for on-premise AD migration to cloud, if your plan is to eventually get rid of the on-premise Exchange Server.
Identity management: This is another crucial factor and there are different approaches to identity management in Office 365:

Cloud authentication: Users can be setup to have a cloud identity that can help them login via their Azure AD account. In such scenarios you can either create and manage users from the Office 365 Admin center or use powershell cmdlets. This method is often preferred when on-premises servers are no longer required.
Federated Identity: With Active Directory Federation Service (AD FS), users can have same passwords in on premises and cloud, this also eliminates the need to sign in again for Office 365. This is suitable for organizations which have security policies that require user accounts to be managed from the on-premise server.

Multi factor Authentication: This is a very important security feature in Office 365 which allows for a more secure way to access user mailboxes. When enabled, MFA requires that the user has to go through a two-step verification process which involves random pass code through sms or phone call etc. as second authentication factor. The MFA is enabled on a per user basis. Also, according to the needs, app passwords can be created using the azure portal to help the users be able to continue using email clients that does not support Active Directory Authentication Library (ADAL), bypassing MFA.
Office 365 Migration Conclusion:
Now that we've covered most of what needs to be kept in mind when planning your Office 365 migration strategy, let us discuss the strategy itself rather briefly. The most apparent aim of an Office 365 migration strategy should be to have the least amount of inconvenience to end users as well as to accomplish the migration with minimum overheads and security risks as possible. This where native methods can fall short and you will need to use a professional tool like EdbMails for reliable direct mailbox migrations between your source legacy Exchange server to Office 365 tenant.