Most of the organizations are looking for cloud world to keep their data safe. Office 365 is a one such environment where the user feels more secure. The migration requires the perfect solution and it should handle with the care. The native solution is not reliable due to many limitations. Searching a third party solution is the better option.
EdbMails offers a perfect Office 365 migration solution which makes the migration task simpler and easier.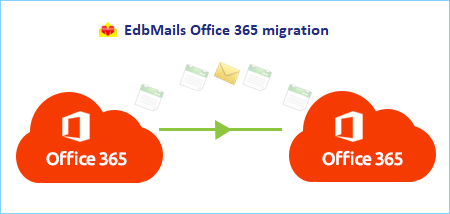 EdbMails is a reliable and secure Office 365 migration solution which will effortlessly migrate your legacy tenant to your new tenant with zero downtime. No need to intervene with any manual command to perform the migration process. It supports migration of Public folders, Archive mailboxes and shared mailboxes from one tenant to another.
Safe and secure Office 365 migration
EdbMails ensures your data migration is safe and secure by following Microsoft guided flow for migration. It uses OAuth 2.0 and TLS encryption to safeguard your migration operations. No third party tools are used during the migration thereby it avoids risk of data security. In addition, meta-data used for incremental migration is saved on your computer with AES 256-bit military-grade encryption.
Supports incremental migration to avoid duplicate items.
EdbMails Office 365 supports incremental migration and ensures only the newly added items are migrated from source to your destination server thereby saves bandwidth and improves the performance of the migration. It avoids duplicate item migration upon consecutive migration.
Public Folder migration
EdbMails Office 365 migration supports unlimited public folders migration to your target server. It is designed to handle bulk migration where in it will automatically migrate the required folders and its permissions.
Simple steps for Office 365 migration:
Installation and set-up of EdbMails application is very easy and user friendly interface helps you to effortlessly perform source and target server connection without executing any commands.
Step-1. Download and Install the EdbMails application
Step-2. 'Login' or 'Start Your Free Trial' to access the application
Step-3. Select 'Office 365 Migration'
Step-4. Connect to Source and target Office 365 server
Step-5. Perform Office 365 migration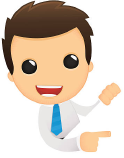 Scalable and High performance Office 365 migration
EdbMails – Office 365 Migration can accomplish your existing Office 365 tenant to another Office 365 tenant migration project effortlessly.


What does EdbMails migrate to your new tenant?
Mail Items
Calendar
Contacts
Alias / Distribution Groups
Tasks
Notes
Data Journal
Public Folders (Unlimited)
Public Folder Permissions
Archive Mailboxes
Shared Mailbox
Massive Mailboxes (50 GB+)
Mailbox Permission
Email Categories
Inbox rules
Folder & Calendar Permissions
Meeting Invite / Status
EdbMails Office 365 Migration performs Automatic mapping of source and destination mailboxes. Automatically sets the impersonation rights and allows you to create the mailboxes in the target server.
Automatically reconnects and continues with the migration process during intermittent internet connection.
EdbMails Office 365 Migration keeps track of the whole migration process. The generated reports can be viewed at any time during migration or after the completion of migration process.
Just give a try to experience all the advanced features provided by the tool using free trial version. It allows you to migrate 30 items from each and every folder. Upon purchasing the license you can migrate the whole Office 365 mailbox items to the target server.
Video : https://www.edbmails.com/pages/office-365-migration-video.html
User Manual: https://www.edbmails.com/pages/office-365-migration-guide.html