The Office suite of products has to be one of the most successful pieces of software to have come out of Microsoft's stable. However, the naming scheme for some of its latest iterations can be quite confusing, to say the least. We shall attempt to shed some light on the differences between Office 365, Office 2019 and Office online via this blog.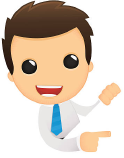 Scalable and High performance Office 365 migration
EdbMails – Office 365 Migration can accomplish your existing Office 365 tenant to another Office 365 tenant migration project effortlessly.


Office 365
If you don't already know, Office 365 is a subscription-based service. There is a wide variety of licensing options to choose from whether it be for home or personal use or for corporate requirements. There are some Office 365 plans starting as low a $69.99 / year.
For instance, personal Office 365 subscription gives every user access to premium Office applications such as Word, Excel, Powerpoint, Publisher, Access. There is also additional cloud storage as well as skype included in the package. There are separate Office 365 business plans if you need email hosting on Microsoft Servers via Exchange online and other collaboration services like Microsoft Teams.
One of the most important benefits of Office 365 is that you don't need to worry about updates, as you will have access to all the updates and feature enhancements as they come without needing to pay anything extra.
Office 2019
Where Office 2019 differs from Office 365 is in the fact that it is a one-time purchase suite. Once you pay the license fee, you get access to all the Office apps for use with a single computer (PC or Mac). However, the catch is that you will have to pay again for an upgrade when the next major release comes.
Office online
If basic formatting and editing capabilities are all you need then Office online free apps have you covered for the most part. All you need is a compatible browser and Microsoft account (which you can create for no cost). The free apps on offer are Word, Excel, Powerpoint, and Onenote. The catch in this scenario is the fact that all these apps are severely lacking in functionality compared to their premium counterparts.
Conclusion
Here's the hoping that by now you have understood the basic differences between Office 365, Office 2019 and Office online. If your organization is considering one of the Office 365 business plans and want to migrate to Exchange online, then there is no better way to do it than make use of EdbMails Exchange Migration tool.