Office 365 is designed for you to continue with your business growth. For this reason, administrator is willing to migrate exchange server mailboxes to Office 365. also, to get latest features and security updates by Microsoft. But it is not aa easy process. You may come across many issues during migration operation. Before migrating your exchange server to office 365 you should make proper planning. It may reduce your risk and have a smooth migration of your data.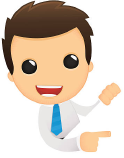 Scalable and High performance Exchange migration
Exchange Server Migaration to any destination is with multi threading capability with throttling management can make your migration fast and high performance.


Before migrating to Office 365, keep in mind that there is storage limit. You can store all types of mailboxes, public folders or shared mailboxes up to 50 GB. If you need more space you can archive your mails.
Depending upon your organization mailboxes you can migrate by different types of migration like cutover, staged, hybrid migration. But exchange Live Exchange 2003 or before 2003 version are not capable to migrate office 365. You can consider migrating those Exchange versions by using offline EDB to Office 365.
Brief explanation on different ways of migration from Live Exchange server to office 365:
Live Exchange server to office 365 cutover migration:
In cutover migration you can migrate all your mailboxes in a single attempt. But it has some limits up to 150 mailboxes. Using Exchange Admin Center, you can migrate up to 2000 mailboxes.
Steps for cutover migration:
First you update your system and then download service packs.
For proper migration enable the outlook anywhere it helps us to allow the remote connection to on premises exchange server.
You should check whether the administrator's account will use for migrating full access to all mailboxes.
SSL certificate with Outlook Anywhere is added and Autodiscover services included.
You test whether outlook anywhere is connected to your exchange server.
Before migration you Disable Unified Messaging. Once migration is complete then you make it on.
You can create email migration service before migration, then you can migrate security groups.
Creation of Migration endpoint is necessary for settings and users' credentials to access both the source and the target server. It stores maximum number of mailbox and a maximum number of concurrent incremental syncs.
Then you create migration batch, it contains transfer every single mailbox.
After all these steps you should be ready transfer within 24 hours or else 48 hours. Then TTL passes, the DNS MX record needs to be changed so that mail is routed to Office 365 mailbox.
Ensure that all the mails are synced to exchange server.
Finally, all the migrated accounts must hold the licenses within 30 days after migration.
For post-migration tasks Autodiscover record must be created in DNS because to connect easily to respective Office 365 mailboxes for users.
Exchange to Office 365 Staged migration:
In this migration stages are almost like cutover migration. But the only difference is that here migrate data in batch files. Due to large number of mailboxes you need proper list. For this you need to be prepare a CSV file. You can use the export option in Exchange Control Panel to prepare this file. From here you can move mailboxes very easily.
Exchange to Office 365 Hybrid Migration:
Hybrid Migration is an advanced approach, which is available for exchange 2010 ,2013 and 2016. Here it can provide both on premises and office 365. And also, it requires Active Directory synchronization it is between source and the target server.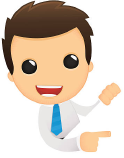 Scalable and High performance Exchange migration
Exchange Server Migaration to any destination is with multi threading capability with throttling management can make your migration fast and high performance.


In hybrid migration also has full or minimum hybrid. Full hybrid is most complex. Minimum hybrid is available for Exchange 2003 and 2007 servers and it is applied for small and medium organization.
Disadvantages of Exchange to Office 365 migration:
Some of the limitations for using native methods for migration is as follows –
If you use Microsoft migration, then it asks powershell scripts. But it is difficult to make and if you are not an expert in powershell.
There is no filter options is available. You have to migrate whole mailbox.
All the processes are started to be manually, there is no scheduling feature.
Best solution to control the limitations of Office 365 migration:
You can overcome all the problems by using EdbMails. This is a perfect application for Office 365 migration. No need to know any powershell scripts. Here you can migrate only selected files or folders without data loss. You need not have to worry about server maintenance, security issues and system updates.