An Offline Storage Table or OST file is an offline and a synchronized copy of Office 365 and Exchange mailbox data in Microsoft Outlook which is stored on your PC. It is useful in scenarios when users want to work offline. For users having their mail accounts on Exchange Server, an OST file is created for every mailbox on the user's local PC. You can edit, save a draft, add or delete items. Once the internet connection is restored all the changes are automatically synced from the OST file to the Exchange server. But the biggest drawback of OST files is that if your local PC crashes before the changes are synced, all the data is lost. It also tends to take up hard drive space over time as it is a cache version of the data present on the Exchange server. There are however certain tools to bring back the OST file to life, but data integrity cannot be completely guaranteed. Since OST is an offline file, it is also prone to any physical disasters at the user site.

Organizations consider migrating their Exchange on-premises mailbox data to the cloud platforms like Office 365 since there are many features available in Office 365. Office 365 is integrated with other small MS Office applications. The main benefit of this application is that you can purchase a license based on the number of users. Office 365 provides web-enabled access to email, data on any devices like Computers, iPhones, Android phones, and other Blackberry smart-phones. So, most of the Exchange users prefer to keep their copy of mailboxes on Office 365 which also ensures high security of the data. Common reasons behind OST to Office 365 migration are,
No need to depend on the local server for accessing data.
To take advantage of Office 365 services.
To avoid Exchange maintenance downtime.
To avoid virus attack on the local PC.
Quick access of data
Easy to collaborate inside and outside of the organization.
No need to set up extra hardware
EdbMails for OST to Office 365 Migration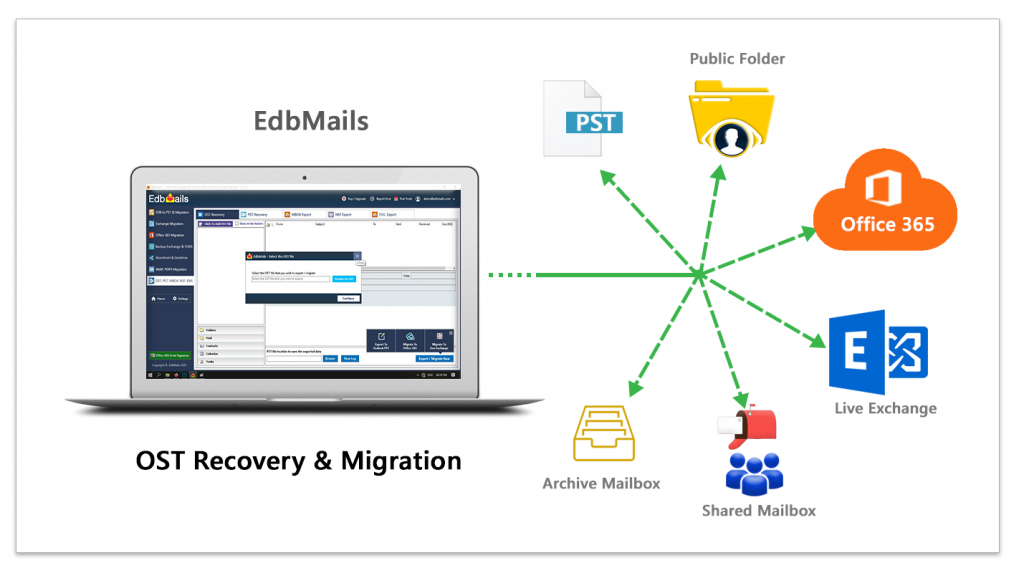 EdbMails provides a simple and easy way to migrate OST to Office 365. Without converting OST to PST format, you can perform this migration directly and save more time. EdbMails ensures no duplicate items on your target server mailboxes after migration operation as it supports incremental migration. This application allows you to install software on any number of computers to perform parallel migration of OST files.
Features of EdbMails OST to Office 365 Migration solution:
You can perform selective items migration
Exclusive filter options are available
Supports incremental migration.
Retains original folder hierarchy on the target server
Avoids duplicate items on the target server.
Prevents loss of data
Automatic mapping of mailboxes
Creates mailboxes at target server automatically
Let's see the steps to perform OST to Office 365 migration
Step 1 : Download and install the EdbMails application
Click on the below link to download the application. https://www.edbmails.com/pages/download.html
Double click the EdbMails setup (EdbMailsSetup.exe) to install the application.
Follow all the on-screen instructions to complete the installation process.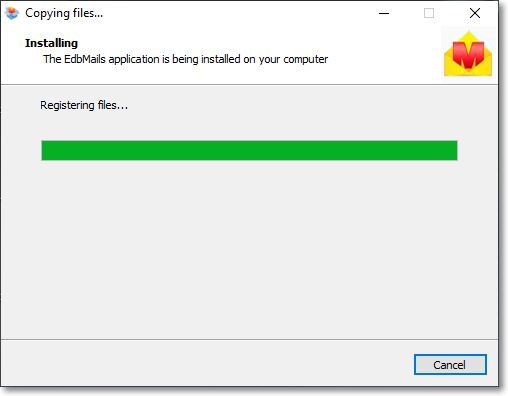 Step 2 : Log in to the application
Enter the required credentials and click on the 'Login' button to access the services from the EdbMails application. Or else you can also use the free trial version by clicking on 'Start Your Free Trial'.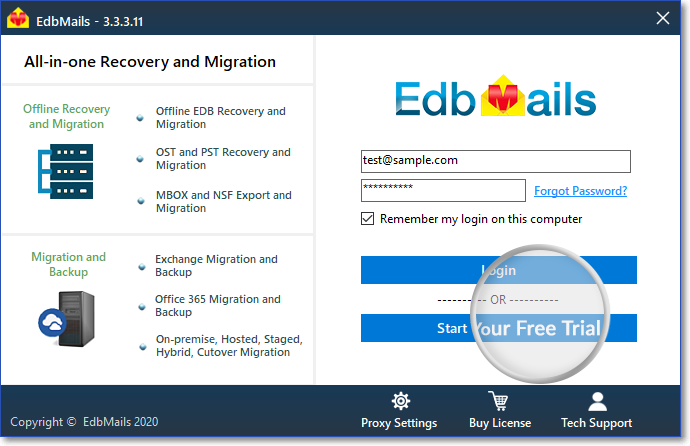 Step 3 : Select the migration option.
Here you have to select 'OST to PST, OST to Office 365, OST to Exchange' option to perform OST to Office 365 migration and click on 'Let's Go!'.
Step 4 : Browse OST file that you wish to migrate to Office 365. Then click on the 'Continue' button.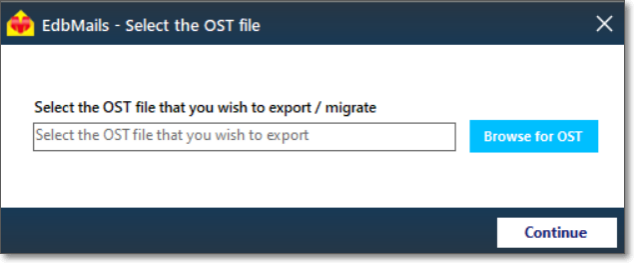 Step 5 : Select the items and click on the 'Migrate to Office 365' button.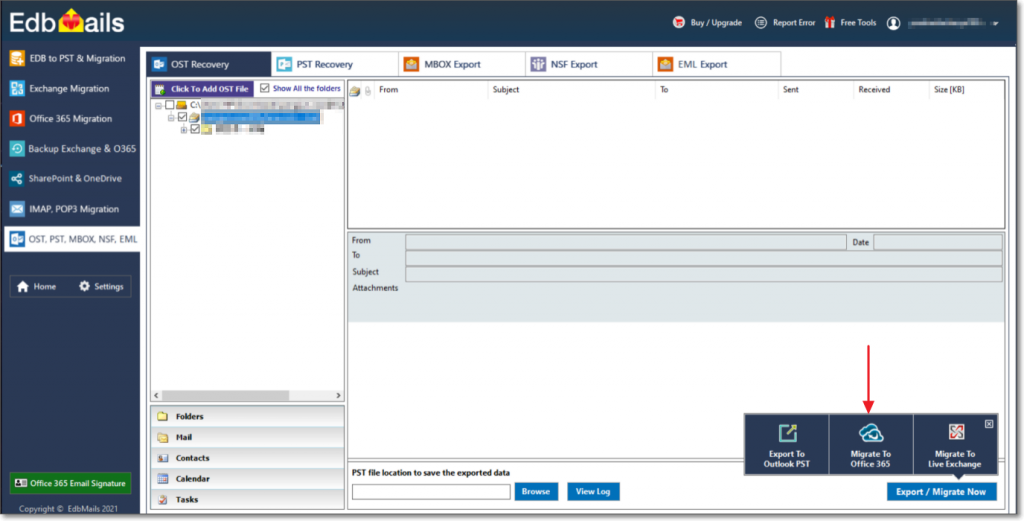 Step 6 : Connect to the destination Office 365 account
Select the 'Connection Option', 'Mailbox Type' and click on 'Next'.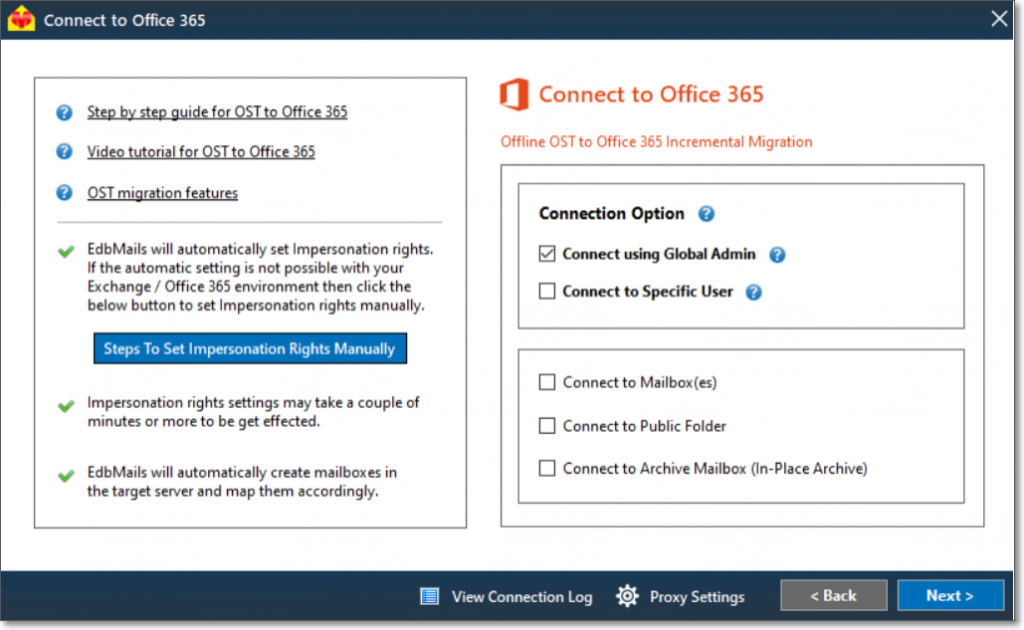 Step 7 : Login to Office 365
Enter the appropriate credentials and click on 'Login'.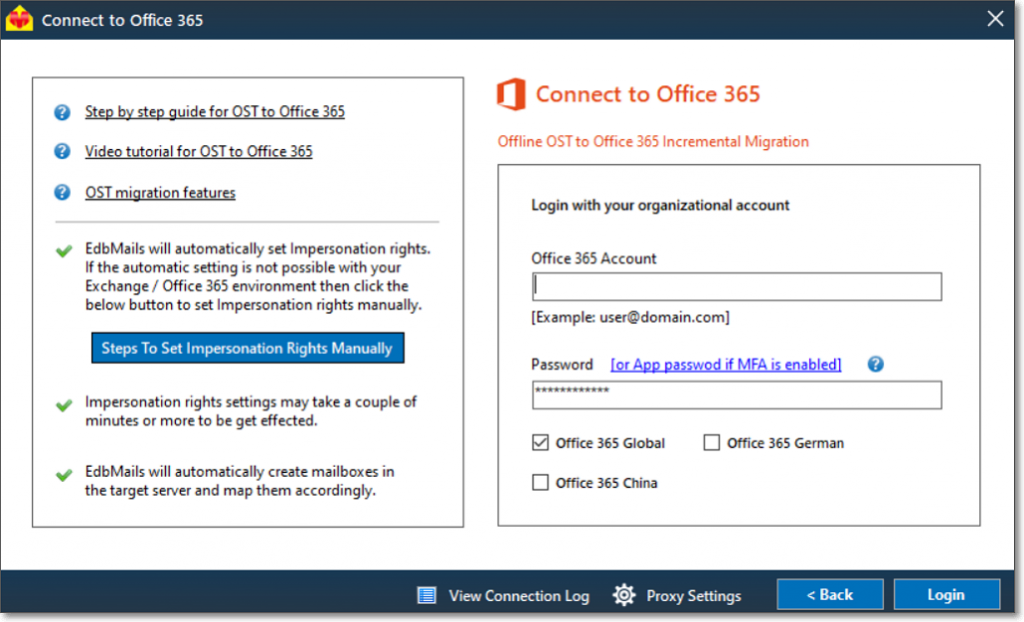 Step 8 : Load the Mailboxes
After successful login, you will get this window which displays 3 options. You can either load mailboxes automatically (which loads it in real time), or load mailboxes using a .CSV file. You can also load mailboxes from any previously stored lists. Click the 'Continue' button to proceed.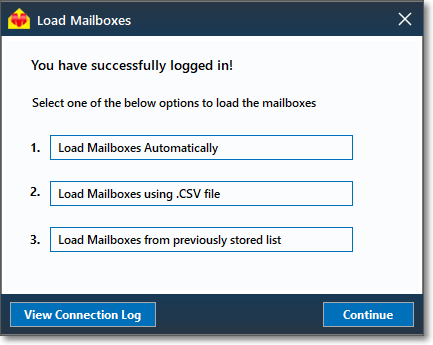 Step 9 : Verify the mailbox list from the source server that you wish to migrate.
After the loading process, you will get a list of mailboxes. Verify the listed mailboxes. If any mailbox is missing, load it using the .CSV file. Then click on 'Continue'.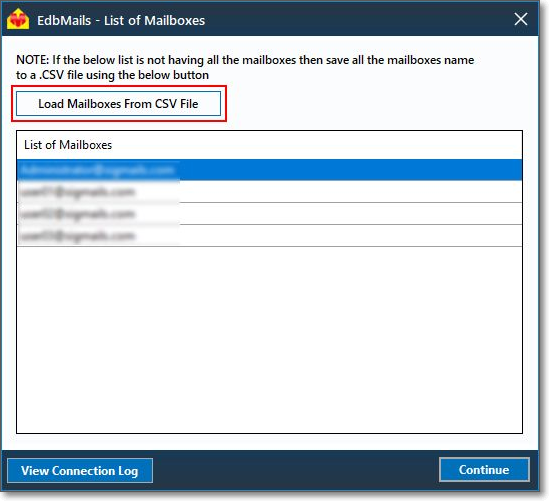 Step 10 : Select one of the mailbox mapping method
To perform migration operations, you have to map the source server and target server mailboxes. Mapping mailboxes can be done in 3 different ways as mentioned below in the image.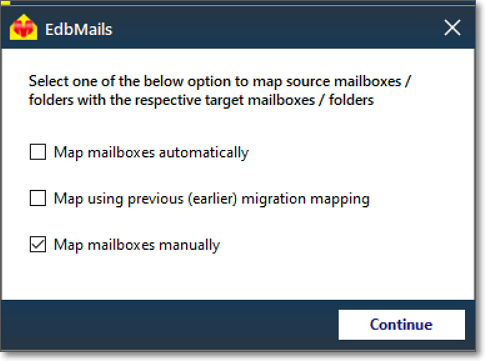 Step 11 : Set the Action as 'Migrate'
If you have selected 'Map mailboxes automatically', then in this step you will be displayed with source and target mailbox. You can also create a new mailbox at the target if it is not existing. Otherwise, you have to manually select the target mailbox here. Then set the Action as 'Migrate' and click on the 'Continue' button to start the migration process.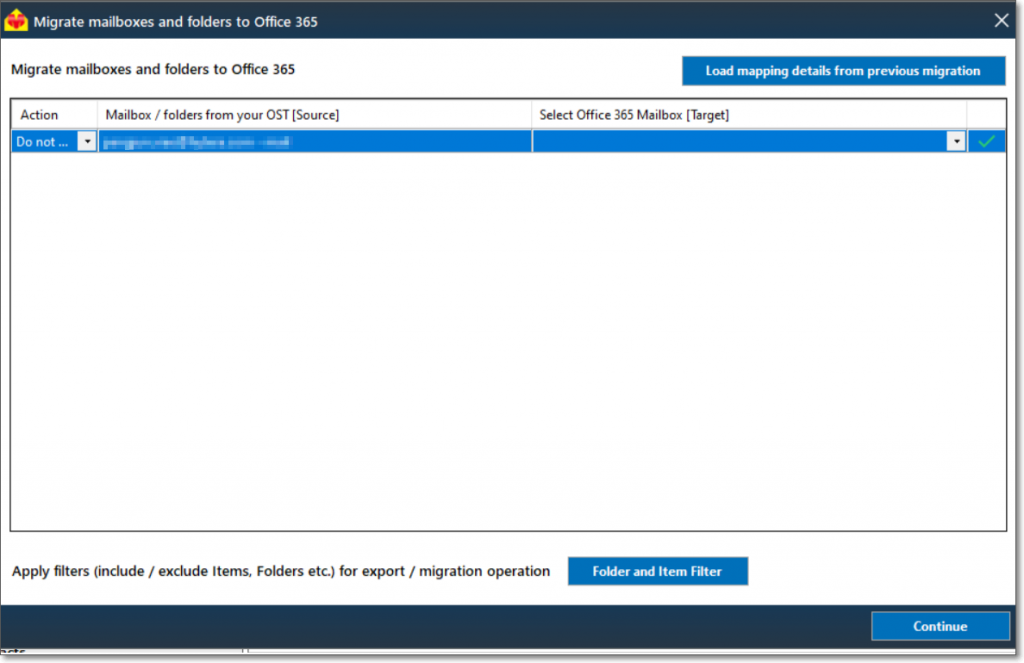 Step 12 : Migration process
After completing all the above steps, you can see this migration progress wizard. You can see the detailed migration operation after the completion of the migration process by clicking on the 'View Log' button.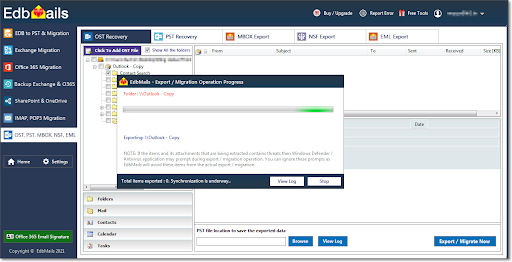 For more information please visit : https://www.edbmails.com/pages/ost-to-office-365-guide.html