EdbMails Office 365 Migration Service includes:
Mapping source mailboxes to Office 365 tenant
Migration of mailbox data, appointments, tasks, notes, contacts, distribution groups, attachments and shared mailboxes
Public folder migration.
Archive folder migration.
Share mailbox migration.
Incremental migration with no duplicates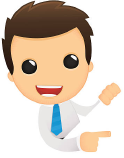 Scalable and High performance Office 365 migration
EdbMails – Office 365 Migration can accomplish your existing Office 365 tenant to another Office 365 tenant migration project effortlessly.


Supports Unicode language
Migration is 1:1 Copy from source to target.
Supports Office 365 Multifactor Authentication
Monitoring and diagnosing EdbMails application maintains a log of all activities. This makes it easier to troubleshoot in any unforeseen scenarios.
EdbMails ensures that Office 365 is accessible during the backup operation.
Intuitive user-friendly application interface.
Migrate single mailbox as well as multiple mailboxes to Office 365
Include / Excluded the folders, By default Deleted Items or Junk E-mail folders are excluded from backup
Granular Migration of Office 365 mailbox can Migrate Emails, Contacts, and Calendar, task etc.
Supports automatic mapping or manual mapping method to map source and destination mailboxes.
Supports Selective item migration
Facility to load CSV mailboxes names to source and target server for the missing mailboxes
Migrate your mailboxes to PST and save it as backup for any future need.
Best tool to migrate Live Exchange server to Office 365
If you are a large organization with an enormous number of user mailboxes to take care off and want to migrate mailbox to Office 365, then your best bet is to use EdbMails Office 365 Migration tool. With features such as auto-connectivity, direct mailbox migration, truly incremental migration etc, EdbMails ensures seamless migration of all your legacy Exchange mailboxes to Office 365.